At what age should I take my baby to the dentist for the first time?
A: We want children to come in either by their first birthday or six months after their first tooth comes in.
Their first visit is not just the exam, cleaning and fluoride application. It's also a chance for the pediatric dentist to go over what needs to be done to prevent cavities, like brushing properly and using the right toothpaste.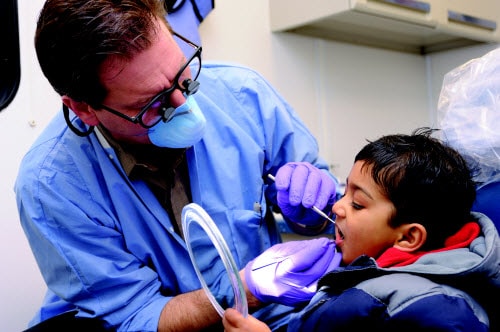 During the visit we also provide parents with the necessary information on the proper low-sugar diet to prevent cavities, recommendations on habits such as thumb sucking and pacifiers, and dental injury prevention.
So many children today are getting early childhood caries – those are nursing cavities or baby bottle tooth decay – because they go to bed nursing or taking a bottle to bed. We need to catch these cavities early and get the education out there to prevent them in the first place.