Vocal social media Kenyan politics critic tycoon lawyer Donald Kipkorir is more than a twitter maniac whose background just like many successful powerful men are humbling and life inspiring.
Donald Kipkorir is one of Kenya's most elite and successful lawyers. He is considered one of the country's affluent advocates as his law firm (KTK Advocates) has represented a vast number of clients.
The flamboyant lawyer revealed his secrets to success through social media. In a Facebook post titled – 'JABEZ PRAYER: My Life is Abundantly Blessed', Mr. Kipkorir revealed how he was brought up in a poor family that he actually wore shoes for the first time.
"My friends know this: I grew up in Cheptongei brought up by an alcoholic father and a most adoring mother who had nothing but true love for her children. I wore shoes the first time in Form 1.
"After working for Hon. Moses Wetang'ula from 1994 to 1996, I set up my law firm. I was given soft loan by Prem Gidoomal guaranteed by Hon. Suleiman Murunga.
I paid back the loan in 12 months instead of 36 months. From 1997 to 2015, I used to be on my desk every day from 6 am to 9 pm… 15 Hours of working nonstop. I only stopped working 15 Hours after I developed back pain.
"From 2015 to date, I work from 6:30am to 4pm: 9 1/2 Hours.
"I have built one of the best Corporate/ Commercial Law Firms in Kenya. Next year, I will take KTK to the next level: it will join one of the biggest associations of top law firms in the world. "My practice doesn't include Divorce Cases, Criminal Law or Running Down Matters.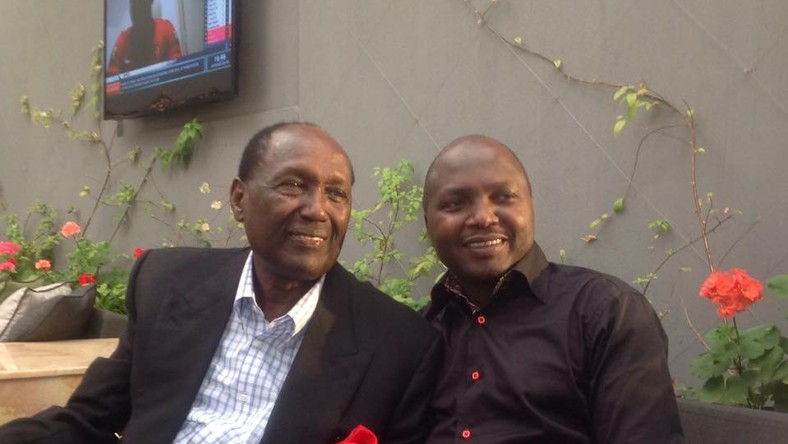 I don't take walk-in clients. I don't do political cases. My clients are State Corporations, Banks, Insurance Companies, Energy Companies, Universities, and High Net-worth Individuals and Ministers.
"In the age of social media that plays by no rules and thrives on falsehoods and gossip, each has a responsibility to set its record for public scrutiny.
In my entire life, I have never been a broker, never taken money other than legal fees that are receipted, have no bank loan, I have no debts and I pay my taxes. I live my life in the open because I have not stolen and I have no monetary or political debts to pay.

"Since I left Cheptongei to join Form 1 with my first pair of leather shoes, my life is full of blessings. I keep Jabez prayer in my heart. I always stop to assist the traveler from Jerusalem to Jericho who has been stripped of his clothes, beaten and robbed.