After a mid-season slump in form that saw Chelsea hit for six by Manchester City, lose to Arsenal and take yet another disappointment in the Carabao cup final at Wembley, the Blues have recovered.
Maurizio Sarri's side have won 4 of their last five matches propelling them to third in the English Premier League table ahead of Manchester United, Arsenal and Spurs. They are also in the quarter finals of the Europa League where they have a relatively easy route to the final.
Much of Chelsea's trouble was borne out of Maurizio Sarri persistence on playing players in positions they were not comfortable Ngolo Kante being the perfect example.
Kante is a deep-lying midfielder but Sarri insisted on playing him further forward, resulting into Chelsea lacking the solidity they have with him closer to the defense.
Results went from bad to worse and Sarri was forced to adjust or face the sack. He started by playing Kante in his preferred role and results since then have been impressive while defensive solidity improved too.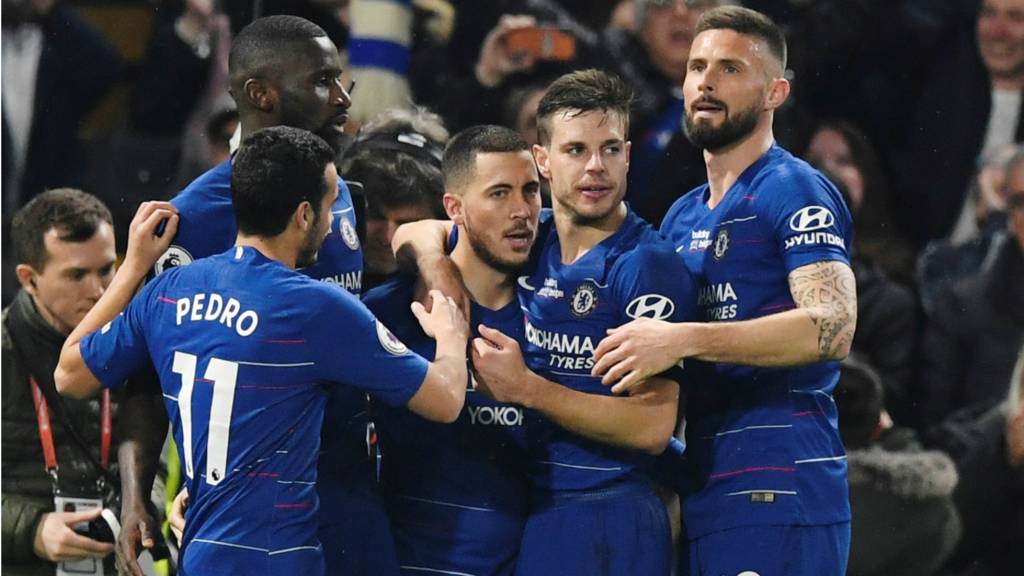 Chelsea are playing with a new sense of confidence and that was no more evident than in their recent 2-0 win over Westham at Stamford Bridge.
After a troubled season, Chelsea can now look forward to the run in with new found optimism, all thanks to Maurizio Sarri's adjustment.