Pope Francis has urged the president of South Sudan and its opposition leader to find a path to peace. Then he stunned the 2 men by dropping to his knees and kissing their feet.
This act has taken the internet by storm as many have been awed by his level of humility hardly witnessed except heard from the ancient Bible stories.
Few rituals are as ancient or as evocative as the washing of feet. If the gesture is finished off with the loving flourish of a kiss, the action is elevated beyond mere humility into something poignantly intimate.
Yet it was more than just intense tenderness that vibrated from images once of Pope Francis cleansing and blessing the soles of Christians and non-Christians at a refugee center on the outskirts of Rome.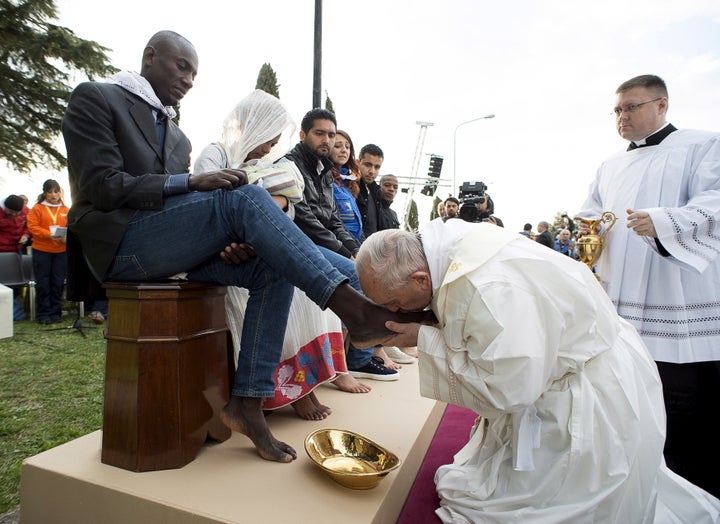 The photos posed a challenge to cultural prejudices – prejudices that are brought into powerful relief when the images are seen alongside an intriguing and little-known painting created in Palestine in 1925.
The custom of the washing of the feet is undertaken by the Pope each year on Holy Thursday (three days before Easter) in emulation of the actions of Christ, who performed the rite on his 12 apostles at the Last Supper.
Pope Francis, in a dramatic gesture after an unprecedented retreat at the Vatican, knelt to kiss the feet of South Sudan's previously warring leaders on Thursday as he urged them to not return to a civil war.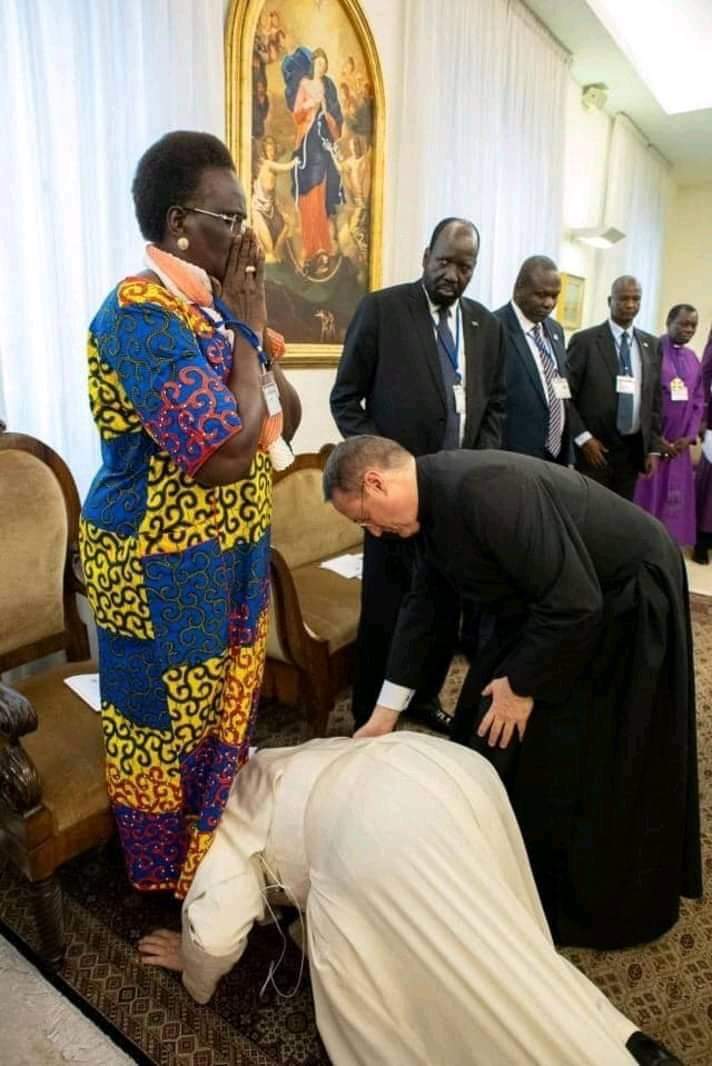 He appealed to President Salva Kiir, his former deputy turned rebel leader Riek Machar, and three other vice presidents to respect an armistice they signed and commit to forming a unity government next month.
"I am asking you as a brother to stay in peace. I am asking you with my heart, let us go forward. There will be many problems but they will not overcome us. Resolve your problems," Francis said in improvised remarks.
Here is the video of the Pope Kissing Sudan rival leaders feet.