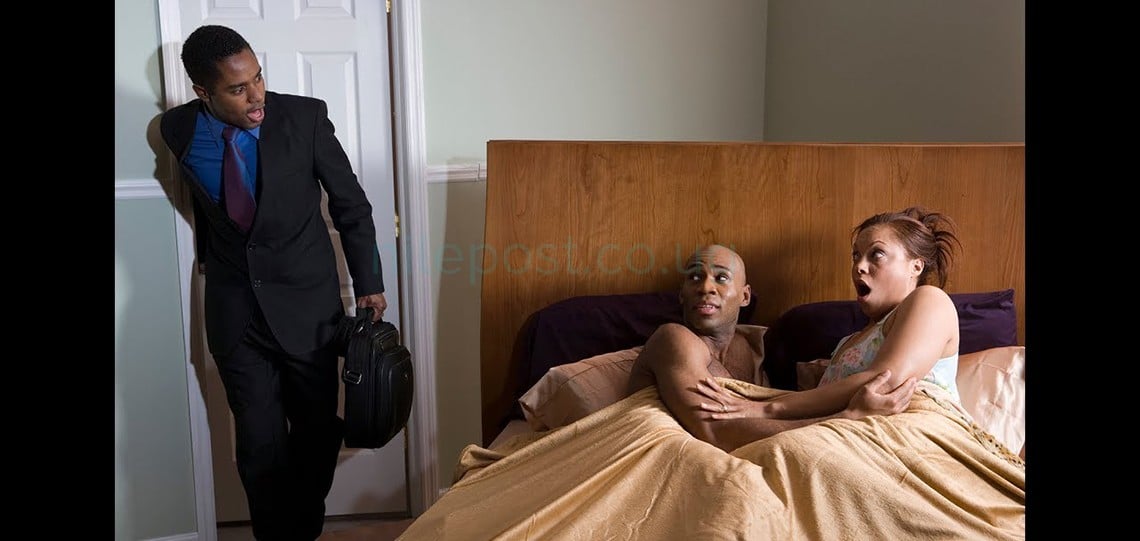 In a rather interesting story, Joel Gachanja has accused his wife Angela Mwihaki for sleeping with more than 35 men.
Angela filled for divorce after four years of marriage citing among others; "cruelty" and "irreconcilable differences."
But Gachanja in his replying affidavit filed at the Milimani Commercial Courts in Nairobi accuses the marketing manager of serial infidelity with a wide array of suitors.
Angela had met the Kamiti inmate on an online dating site. One of the men has filed an affidavit owning up to an affair with Angela while four verbally asked for forgiveness from Gachanja.
Gachanja has also attached pictorial evidence of nudes and incriminating WhatsApp conversations his wife shared with several men in high positions. He has also attached an in-depth confession in which Angela gives a blow by blow account of her mind- boggling sexual athleticism.
Gachanja notes in his affidavit that Angela, whom he married at the Attorney General's Chambers in 2015 has "lost her chastity, honour, integrity, and prestige of a married woman and lowered herself by randomly flirting with her social media contacts and even sending suggestive and nude pictures and erotica content for momentary thrills."
In her defense, Angela terms Gachanja as an insecure, foul- mouthed man with an ungovernable temper.
She further claims Gachanja hurled unprintable insults at her and accuses him of hacking her phones.
Angela is demanding that Gachanja contributes Sh431,000 as his share towards the upkeep and the maintenance of the family:
Monthly rent Sh130,000, electricity Sh5000, medical Sh5000, education fund Sh10,000, security Sh10,000, gas Sh2,500, house help Sh18,000 water Sh5,000, food per month Sh50,000, school fees and transport Sh160,000 clothing Sh5,000 entertainment Sh30,000.