Kenya Economic Update report shows that growth in 2018 was driven by favourable harvests, a resilient services sector, positive investor confidence and a stable macroeconomic environment.
Prevailing drought in most parts of Kenya poses a threat to economic growth says the World Bank.  As a result, the group has cut Kenya's GDP growth projection to 5.7 per cent from 5.8 per cent it forecast last year in its latest Kenya Economic Update.
The World Bank further notes that growth will be dragged down by continued subdued private sector investment in the near term. According to the World Bank forecast, Kenya's GDP growth will rebound to 5.9% in 2020 even though a slowdown is likely this year.
Though private sector demand side is on a high, investments still remain subdued due to reduced credit sector investment. The World Bank says Kenya begun on a strong footing in the first quarter of the year backed by real growth in consumer spending and stronger investor sentiment.
The drought situation that continues to ravage most parts of the country is now going to be Kenya's biggest growth impediment. "The medium-term growth outlook is stable but recent threats of drought could drag down growth risks include drought conditions that could curtail agricultural output, especially if the country's grain-growing counties are affected," the bank said.
Long rains which were expected between March and May but failed will see a decline in agriculture productivity and poor harvest. Already, the government has been forced to intervene through emergency measures which will impose fiscal pressures which the bank says will lead to development expenditure cutbacks.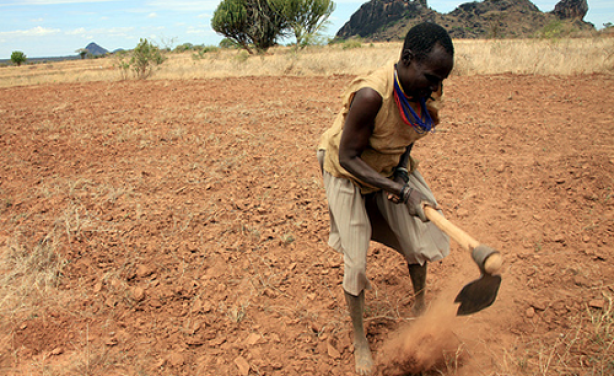 Nonetheless, it is not all doom and gloom as the economic experts say the World Bank's 2019 economic index for Kenya shows that other indicators such as inflation and exchange rates have remained stable.