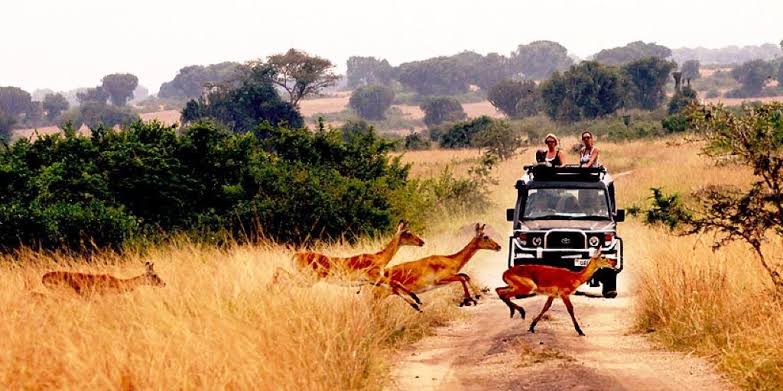 A joint team comprising of Ugandan tourism police, the army and game rangers who have been searching the vast Queen Elizabeth National Park for an American tourist, Kimberly Sue Endicott and her tour guide Jean Paul Mirenge, who were recently kidnapped have succeded in the search operation.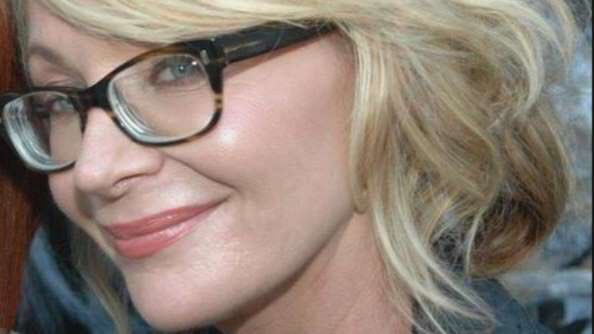 Kimberley Sue Endecott, 35,and Ugandan driver Jean Paul were on a game drive in Queen Elizabeth National Park when four gunmen ambushed their vehicle on Tuesday evening, police said.
Ugandan police had said Thursday that the armed gang kidnapped Endicott and her driver at gunpoint from the national park and had made frequent demands for a $500,000 ransom. Police had said they would not offer the money.
Police & its sister security agencies have today rescued Ms.Kimberley Sue, an American tourist together with her guide who were kidnapped while on an evening game drive at Queen Elizabeth National park.The duo are in good health & in the safe hands of the joint security team.— Uganda Police Force (@PoliceUg) April 7, 2019
The American tourist and her driver have since been rescued unharmed.
However it has emerged that a ransom was paid by touring company Wild Frontiers to free Endicott and her tour guide, a source with knowledge of the exchange told CNN on Sunday. The handover was "quiet and peaceful," the source said.
A spokesperson with Wild Frontiers Uganda, the company Endicott toured with, said neither Endicott nor her tour guide were harmed. The spokesperson said the identities of the alleged kidnappers have not been revealed.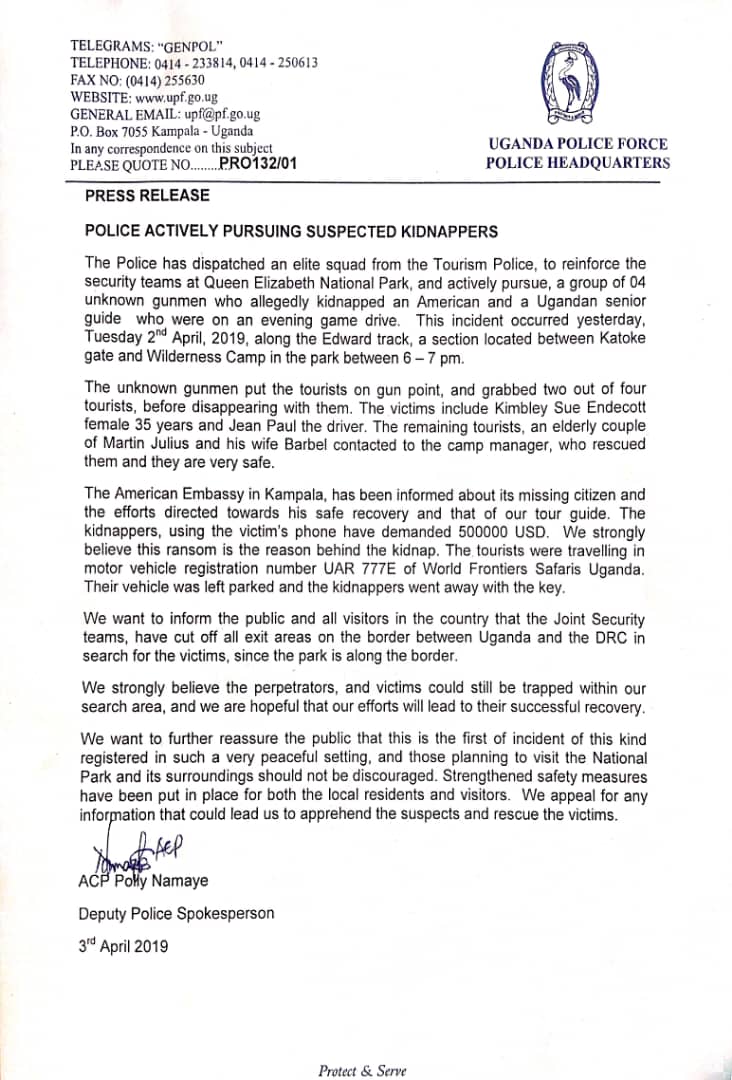 There is worry that the incident could affect the growing tourism sector, especially after recent heavy investments.
According to official figures, tourism contributed about $1.45 billion to the economy in 2017, and was the single highest foreign-exchange earner, contributing 23.5 per cent of total exports.
The country's tourism budget has grown in the past two years from Ush16.4 billion ($4.3 million) to Ush29.5 billion ($7.8 million).
The government has hired PR firms to market the country in China, North America, UK, Ireland, Japan and German.