In February, a team of biologists shot rare footage of the sleek black leopard alive and well living in Kenya after spending months watching and waiting, said Nick Pilfold, a global conservation scientist at the San Diego Zoo.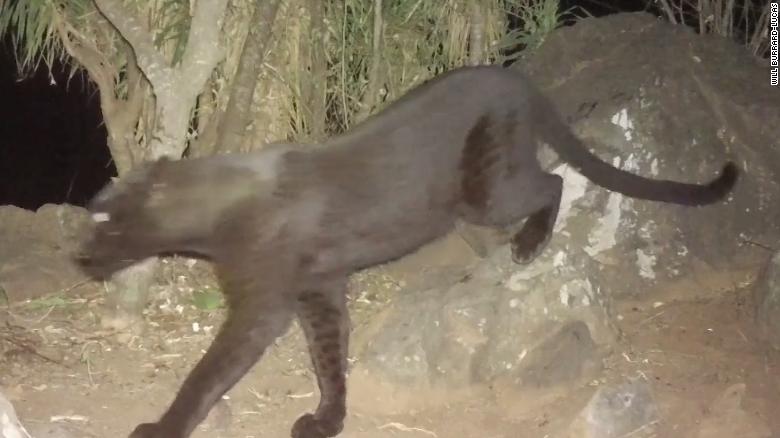 A photographer hoping to capture some images of migrating zebras has spotted something unusual in the middle of the herd.
The golden-colored zebra likely has partial albinism, a condition very rarely seen in zebras, confirm several scientists, including Greg Barsh, a geneticist at the HudsonAlpha Institute for Biotechnology.
The rare blonde zebra was discovered frolicking at Serengeti National Park in the first-ever documented wild sighting of the animals' paler counterpart.
Little is known about zebras and albinism, but researchers say the rare pictures of the blonde varietal confirm for the first time that they are accepted into herds of their 'normal' colored kin.
When it comes to what affect the zebras abinism might have on other aspects of their life, however, the stakes may be slightly higher.