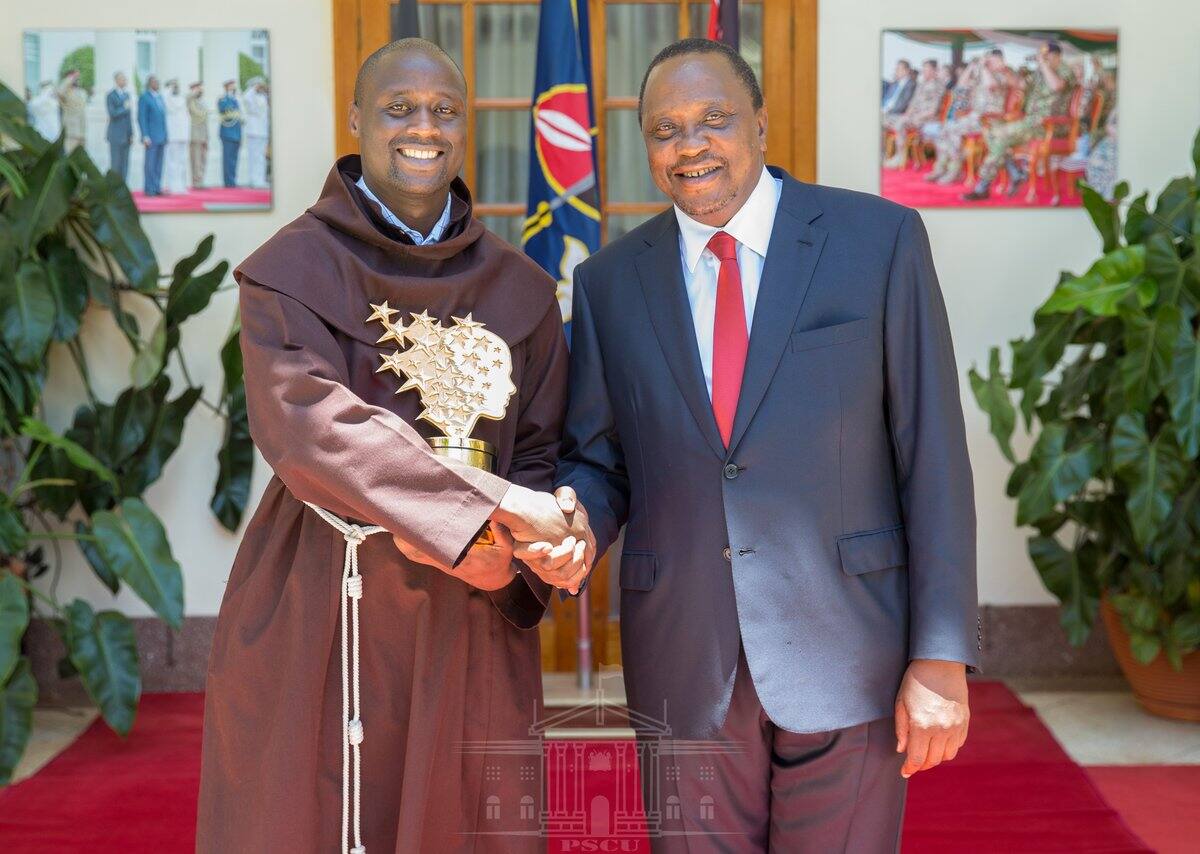 Is Kenya's world best teacher now 'over-qualified' for a classroom?
President Uhuru Kenyatta during the State of the Nation address on Thursday at the National Assembly recognized the men and women that have brought fame to Kenya by placing it on the global map.
Among the notable heroes was mwalimu Brother Peter Tabichi who was declared the recipient of the 2019 Varkey Foundation Global Teacher Prize in March in Dubai.
Kenyans have suggested that the humble Mathematics and Physics teacher be promoted to a serious post in the Ministry of Education.
"Peter Tabichi!!..A great and humble man. President Uhuru Kenyatta should give this great man a serious post in the ministry of education." posted one twitter user.
The award winner has so far received Shs100 million (US$1 million prize) and a top-up of Ksh.20 million from president Uhuru Kenyatta.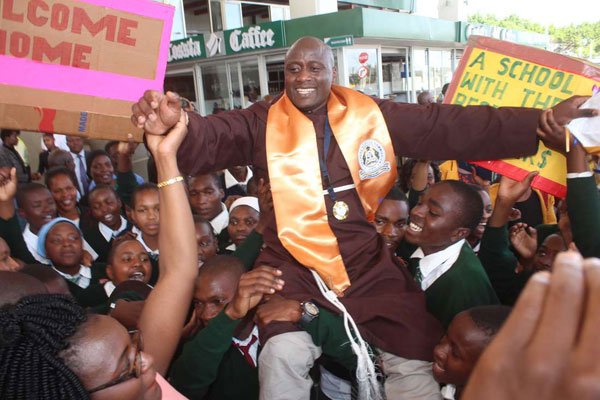 Plans are underway to have President Uhuru visit the school where he teaches, Keriko Mixed Day Secondary school in a village in Nakuru.
The proposal to promote the celebrated teacher, however, sparked mixed reactions from netizens.
Some posts are sampled below.
I think Tabichi is better placed in the classroom than the office

— Teffie (@Teffie9) April 4, 2019
no need of mixing sheep with wolve we all know what happens. Peter Tabichi is a bonfide member of noble kenyans who impact the society regardless of how much influence they have he will be all fine without these politicians claiming credit for his success.

— Alfred GITHUKA (@Alfred92219797) April 4, 2019
Does he (Tabichi) agree with you? Maybe what he does currently is more "Serious" than we think…

— Muchiri (@MuchiriWachera) April 4, 2019
With this wicked Kenya can he really secure even a small post in the ministry Kenya is full of greedy people #StateoftheNation #SOTNKe2019

— @sang_kiprotich4 (@SangKip4) April 4, 2019
Eti give? Is it because he is the best teacher? He should continue doing what he is best at, TEACHING!

The issue of GIVING JOBS is such a COMPROMISED APPROACH to EMPLOYMENT

— Wuod Japuonj (@OsumbaJM) April 4, 2019
We have more deserving and unemployed guys out there to be employed. 100 million is enough to feed this guy the rest of his entire life without working.

— Mackxwell Rosengeri (@MRosengeri) April 4, 2019
Part of the conditions for his award is that he should continue teaching for 5yrs
….

— Angela korio (@angiecorie) April 4, 2019
So that he can do what exactly. He is better off in the community and who told people that being i the government is a breakthrough 🙄

— Rucha Joyce (@joicengumo) April 4, 2019
Mr tabichi is an inspiration to many may God give him strength to assist the less fortunate in the society. But never to work in these govt

— lumulamatte (@lumulamatte1) April 4, 2019
I think Mr. Tabichi Peter should be in Chairman or Director of Helb loan.

— BIRANZIO™ OFFICIAL🇰🇪 🇺🇲 (@JBiranziO) April 4, 2019
Won't making him a government operative diminish his efforts?

— Prof (@MU2KU) April 4, 2019
Just to learn that an act of generosity is not an act of Professionalism… There is need to distinguish the two… He was already financialy empowered to continue his good mission…

— Signior Steve Biko (@stevebikoKE) April 5, 2019
Do you support mwalimu Tabichi be moved to the Ministry?