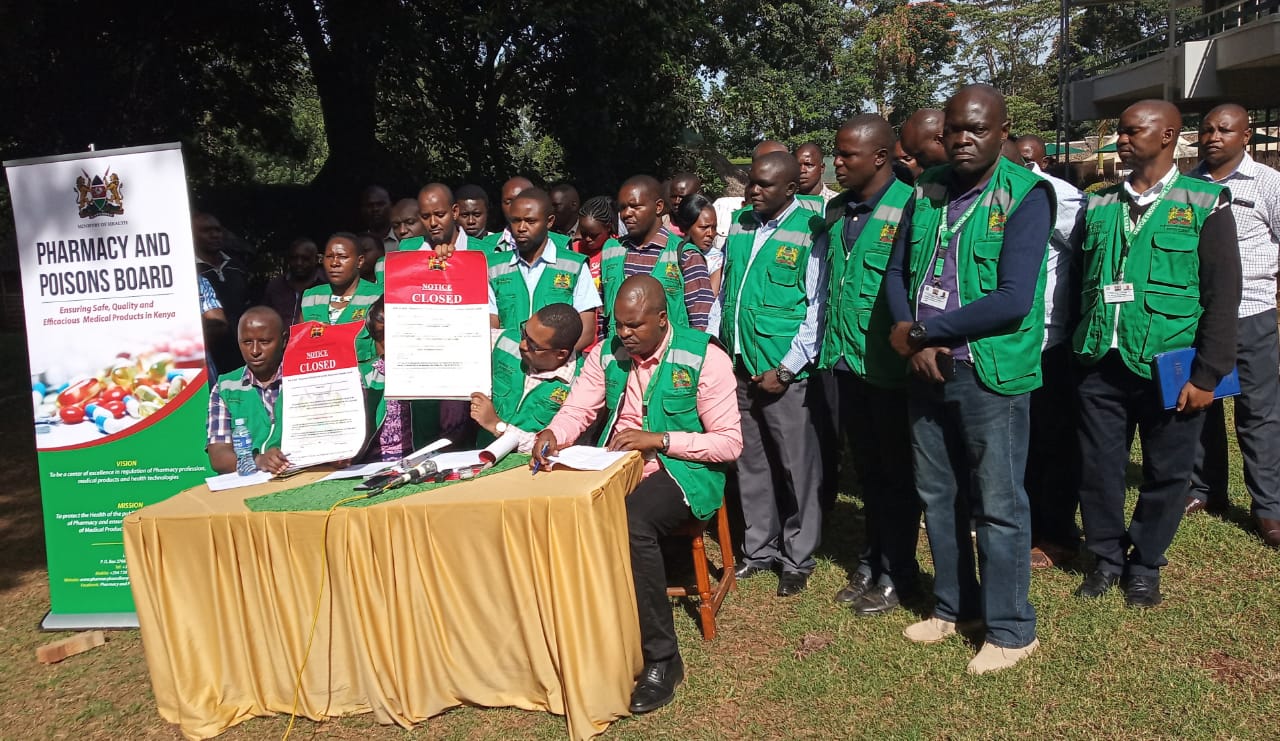 The Pharmacy and Poisons Board (PPB) has shut down 86 pharmacies Kakamega, Vihiga, Bungoma and Busia counties over illegal operations.
Dr Dominic Kariuki, the board's officer in charge of surveillance, inspections, enforcement and ports of entry, reported this on Thursday, saying 39 people were arrested – 20 in Kakamega, 10 in Bungoma, seven in Vihiga and two in Busia.
Dr Kariuki said the board also seized poor quality drugs worth millions of shillings from the outlets in the crackdown that kicked off on Monday.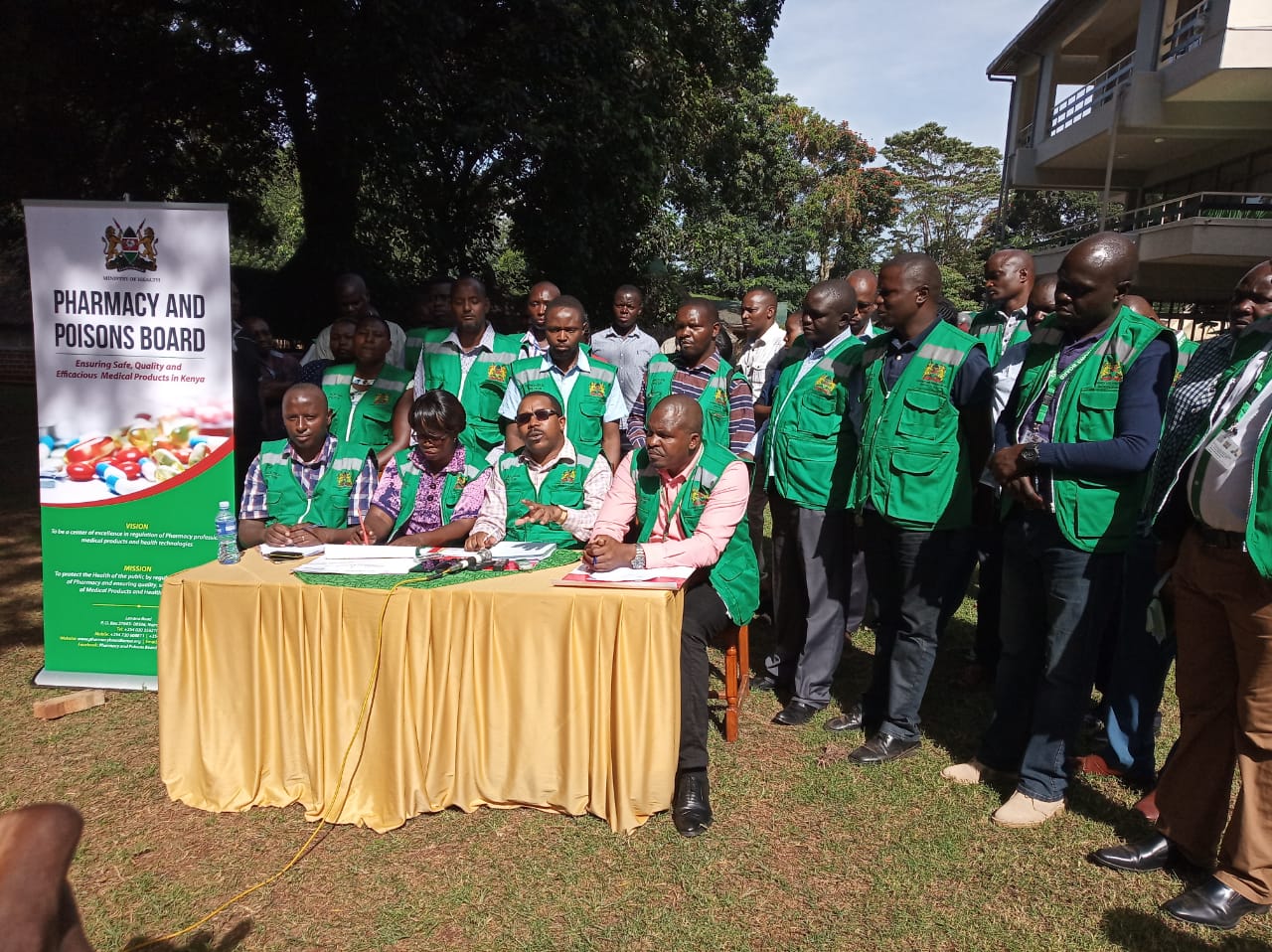 PPB inspectors also confiscated drugs supplied by the government that were being sold to the public.
"Government drugs were found in three private pharmacies in Kakamega County. Those operators were arrested and the chemists closed," he said.
Those found operating illegal pharmacies were charged with, among others, possession of part 1 poisons and carrying on the business of a pharmacist while not registered and at premises that are not registered.
Mr Kariuki said they were concerned about the absence of superintendents at licensed pharmacies, which he said were left in the hands of unqualified people, putting Kenyans' lives in danger.
This comes a week after the torching of fake condoms that were reported to be of poor quality by the pharmacy board.