President Uhuru Kenyatta urged all Kenyans to avail themselves for Huduma Number registration at any location of their convenience across the country. He said the initiative is aimed at improving service delivery to Kenyans and eliminate the need for multiple identification cards
Calling on Kenyans to take advantage of the next 45 days to register for the huduma number, President Kenyatta set forth the reasons the government is undertaking the exercise.
"The need for accurate data as a key enabler for national planning, issuance of birth and death certificates and associated rights of nationality, schooling, passport and property ownership are all valid reasons for the registration," said the President.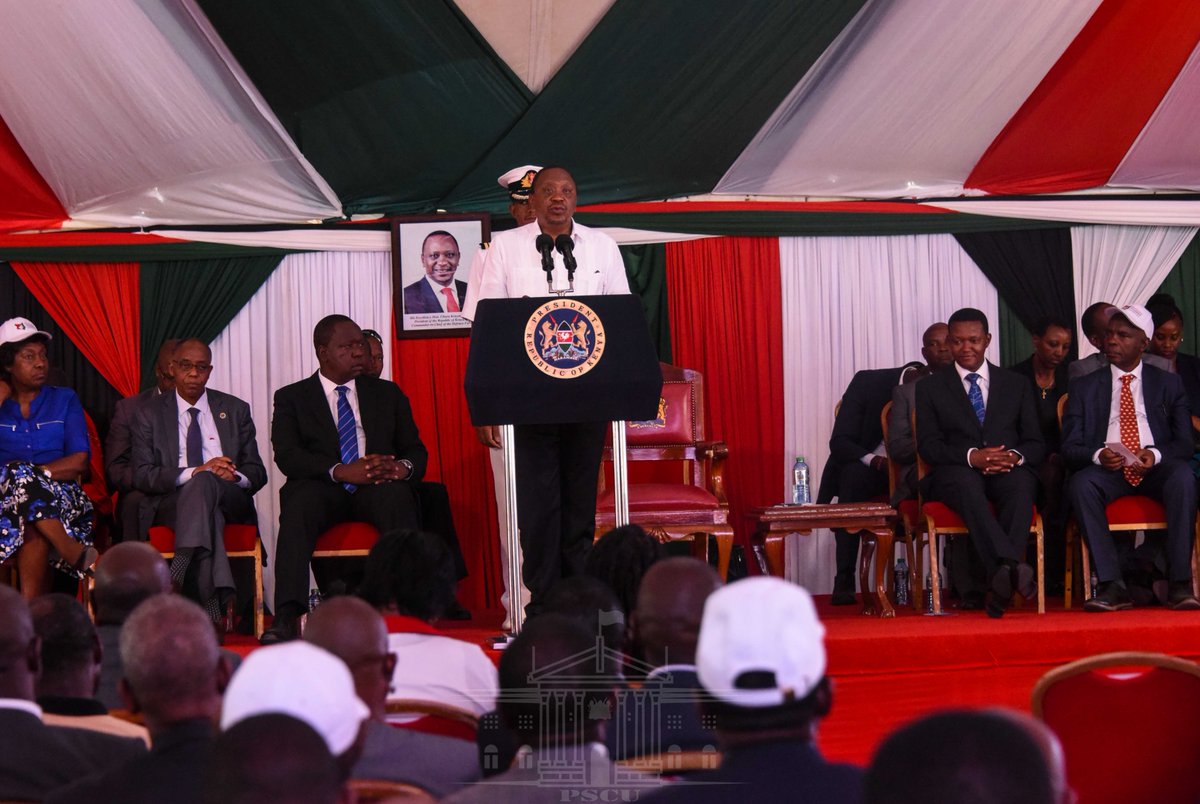 He said biometric identification and registration of farmers will facilitate fairer allocation of subsidised farm inputs, including seeds and fertilisers.
"It will also improve accountability and transparency in the management of NSSF and inform planning, investment and allocation of affordable housing units," the President said.
President Kenyatta said the exercise would not only transform civil registration and data management in the country but also tame corruption and fast-track implementation of the Big Four development agenda.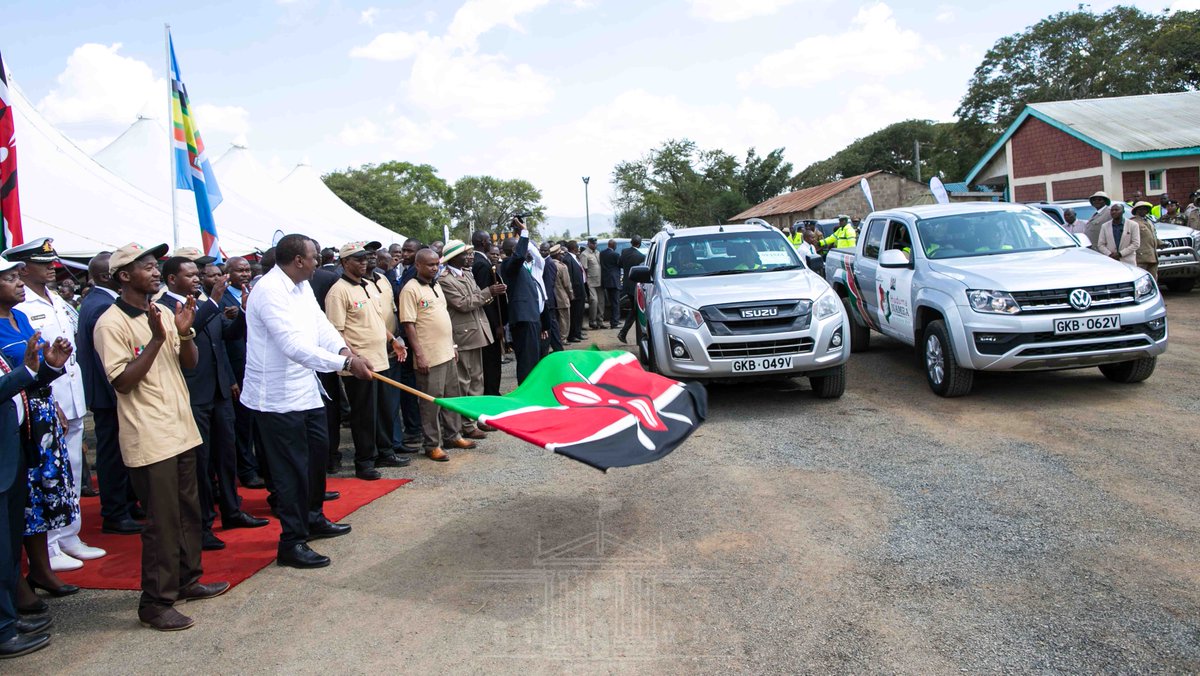 "Huduma Namba will reduce delays and corruption in the delivery of services such as cash transfers for elderly persons and vulnerable children, issuance of passports and border control," he said.
He added: "NIIMS will facilitate faster and more effective implementation of the Big Four agenda."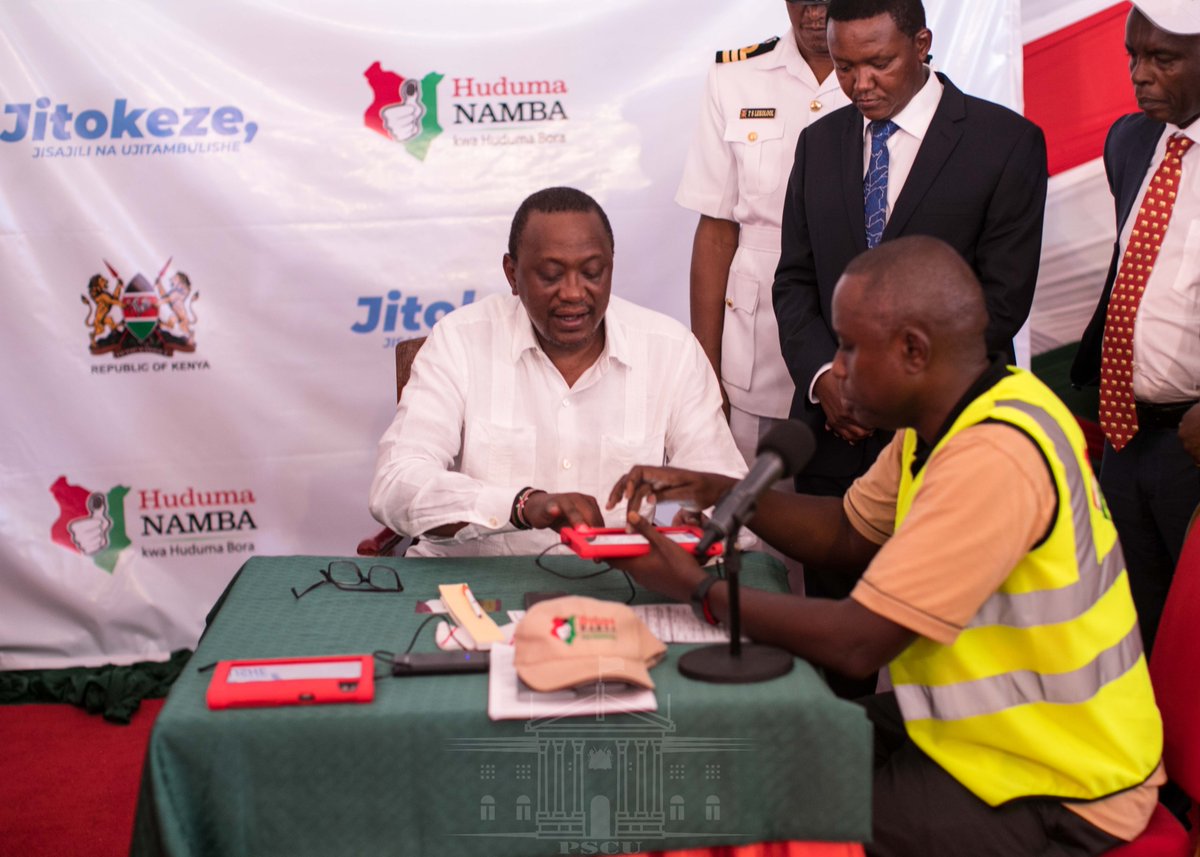 The President said the registration exercise would verify the actual number of government employees including civil servants.
He said an audit of the Kenya Police Service undertaken last year unearthed about 5,000 ghost officers who were receiving a monthly salary totalling Sh148 million.
President Uhuru Kenyatta stated that #HudumaNamba will eliminate ghost workers in various institutions where public funds have been lost to a non-existent workforce. He disclosed that a pilot registration at National Police Service has already revealed over 2,600 ghost officers. pic.twitter.com/nbUdAfcHQw— State House Kenya (@StateHouseKenya) April 2, 2019
President Kenyatta said NIIMS aims to establish and maintain a master digital national population register that will serve as the only source of identification for everybody resident in Kenya.
"It will integrate personal and functional data that is scattered in many government agencies into one single identity," said the President, adding that the number will be used at all stages of one's life from birth to death.
NIIMS is used to save biometric (fingerprints and facials), demographic and physical details of Kenyans and registered foreigners, an exercise that also aims at enhancing national security.
The Huduma Namba will not invalidate other national registration processes like signing up for identity cards, National Hospital Insurance Fund (NHIF), National Social Security Fund (NSSF), birth and death certificates or the personal identification number. Instead, it will harmonise them.
Do you agree with the Huduma number?