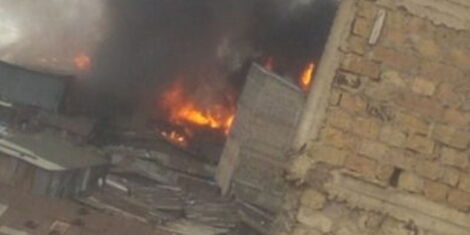 UTwo privately owned schools in Mathare, Nairobi were razed down by fire during demonstrations by angry youth who were protesting a police operation in the area.
The fire at Mabatini area allegedly spread from the burning tires that had been used to barricade the roads.
Maji Mazuri Primary School and Abundant Life School were the two most affected as the fire burnt down the classes and other school facilities.
It is alleged that the police had gone to the area to search for the brewers of illicit liquor (chang'aa), an operation that did not go well with the residents.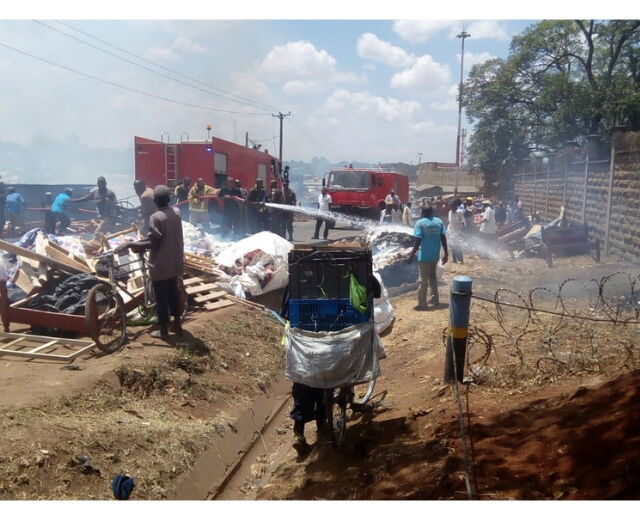 Firefighters arrived at the scene and struggled to deal with the inferno as the residents fought to salvage their possession.
The enraged residents complained that the county sent only a single fire engine which struggled to access the scene.
Residents were seen carrying their belongings with most of them stating that they had lost almost everything and had nowhere else to go.
The residents claimed that as the police were attempting to put out the fire from the burning tires, one officer threw a flaming tire which accidentally landed on a house and ignited the fire.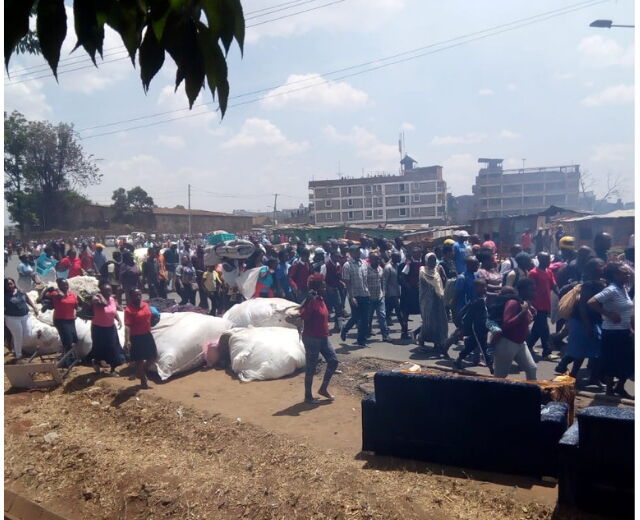 Medics from Medical san Frontiers were the first to respond trying to help people who had been affected by the thick smoke and those who sustained injures.
Local Publications reported that the fire spread to the adjacent residential houses allegedly claiming three lives.