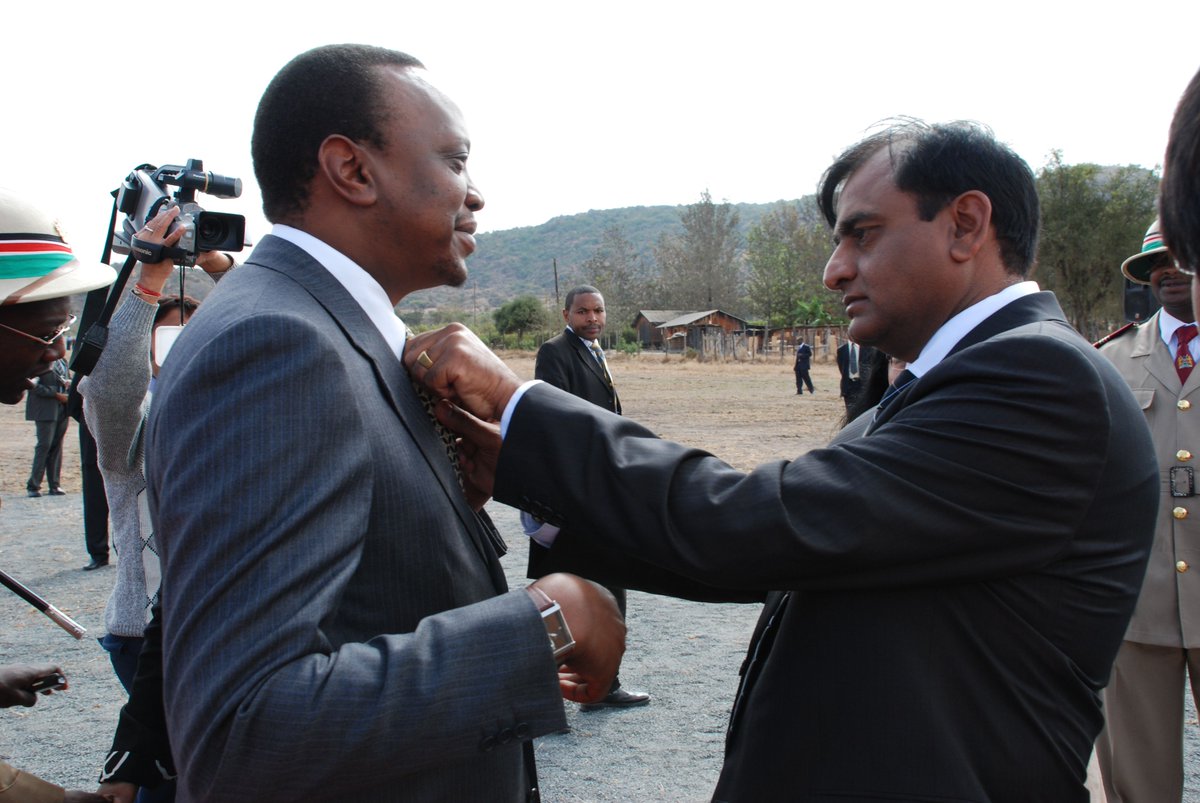 Narendra Naval also known as Guru, which is an Indian for teacher, is Kenya's 'man of steel' who controls a vast business empire spanning five sectors, including aviation.
Thebillionaire Narendra Naval replaced Prof Shem Wandiga as Egerton University's Chancellor who had been appointed by President Uhuru in 2013.
Naval was recently appointed by President Uhuru Kenyatta and will work at the campus for free. The professor was the Deputy Vice-Chancellor, Administration and Finance, at the University of Nairobi before the appointment.
Through a social media post, Raval whose vast business empire spans five sectors, including aviation, will instead donate his entire salary, any allowance or financial benefit to supporting the needy students at the University.
Through the same post, the billionaire also promised that none of his companies; Devki Steel Mills Limited, National Cement Company Limited (Simba Cement) or Maisha Mabati Mills Ltd or any other company would enter into business or supply goods to the University unless for free.
In 2015, Raval made it to the Forbes ranking of Africa's richest people with a net-worth of Ksh. 41.2 billion. In 2017, while speaking to during an interview at his Ruiru office, Raval, 55, promised to donate half of his net-worth to causes in Education, Health and social programmes to benefit the poor.
And in 2018, the business magnate launched an entrepreneurship program at The United States International University-Africa (USIU-AFRICA) dubbed the Narendra Raval-Guru Entrepreneurship and Social Innovation Program