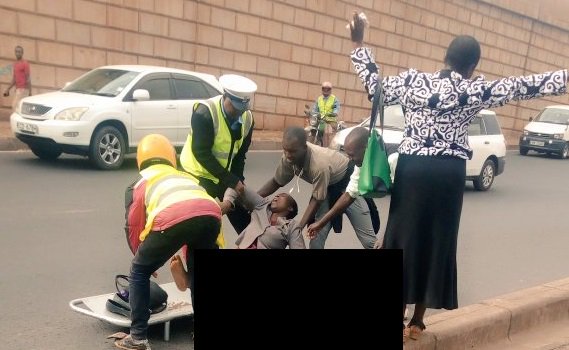 How many Kenyans have to die before the government through NTSA cracks the whip on the notorious Kenya Mpya buses?
While on the road fear kenya mpya like any other plague too careless not once or twice nimetolewa kwa barabara harrasing any cyclist on the way akikuona anakutoa kwa barabara nw theve broken an innocent pedestrian leg there is need fr change on thika road #criticalmass#DCI https://t.co/e9m6MYJZQM— Catekaris (@Catekaris2) April 3, 2019
A spot check on social media reveals so many complaints about the controversial buses. They have killed more Kenyans than even terrorists.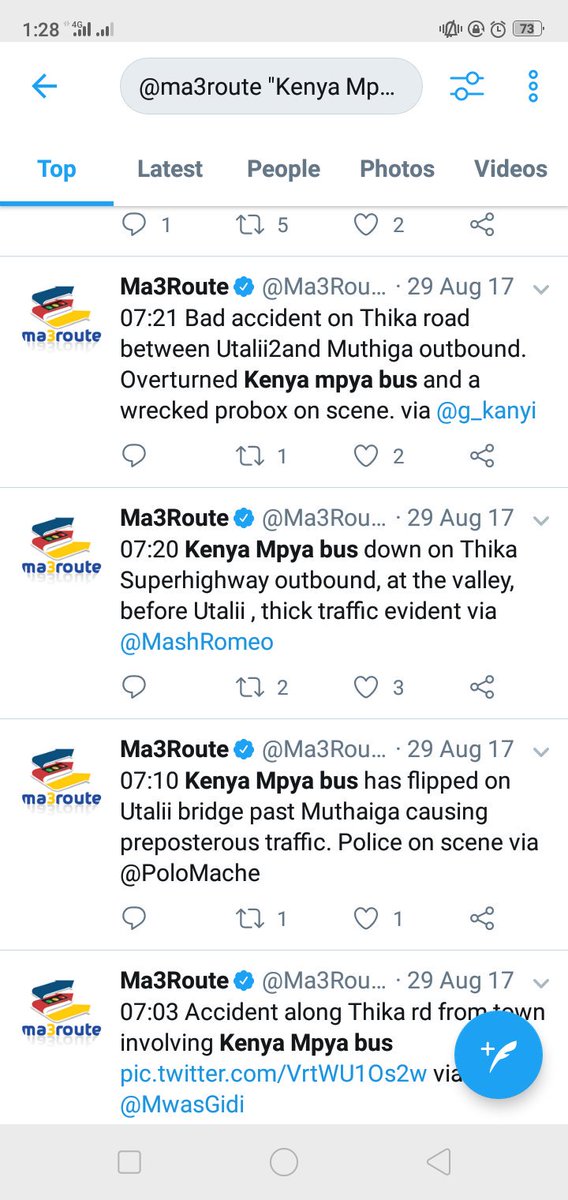 These buses are driven without following any traffic rules; they jump from lane to lane on the highway without respect for other motorists.
On Wednesday, one of the buses, crashed a woman's leg while trying to evade cops at Kahawa Wendani.
Pictures shared on social media shows the woman in critical condition and might never walk again after the horrific accident. She was rushed to hospital by a Kenyatta University Ambulance.
People who use the Thika Super Highway have branded Kenya Mpya as the flying buses, always jumping from one lane to another mindless of any approaching vehicle.
Motorists say, police cannot even deal with the sacco because they are owned by a very powerful individual.
So who owns these buses? and how many Kenyans have to die before they are removed from our highways?
Speaking on protection and powerful individuals who is protecting lawyer Assa Nyakundi?
Almost three weeks since killing his son, Nyakundi has not been produced in court to be charged.
On Wednesday, the lawyer failed to appear at the Makadara law courts for trial as the court was told he is not fit to face trial.
But do you remember how Jowie was dragged to court with a bandaged hand?
The senior lawyer, who has been representing Maisy Chesang, the widow of slain city lawyer Robert Chesang, has been admitted at the Nairobi Hospital since killing his son Joseph Nyakundi.
It has since been revealed that senior Kisii tycoons are working behind the scenes to have an inquest into the murder opened instead of a trial.
An inquest would take time and as they say time heals.
At the center of this plot is veteran Kisii politician Simeone Nyachae, who is said to be a close relative to the embattled lawyer.
Simeone Nyachae is the father of EALA legislator Charles Nyachae and also mentored CS Fred Matiang'i.
Could these be the people protecting the lawyer?
Nyakundi told police that he accidentally shot his son when trying to adjust his gun in his car. But an autopsy report has since contradicted this as it revealed that Joseph Nyakundi was shot outside the car.
The 29-year-old Joseph was controversially buried in a low key ceremony at the Langata cemetery on Tuesday.
The Kisii community rarely bury their kin at a cemetery and there are question marks on why he was not buried at his father's rule home in Ngoso village, Kitutu Chache constituency.
According to insiders, the murder has split the family where some people want the senior Nyakundi to pay for his sins while others are pushing for a forgive and move on alternative.
Away from the sad stories, Deputy President William Ruto is at the centre of the Huduma Namba registration. And this is because of the fact that he did not show up in Kakamega.
Insiders say, Uhuru is bitter that Ruto can attend six functions within a day all in the name of Tanga tanga but fail a Jubilee landmark project. 
Fresh details have also indicated that Ruto was not happy after missing out on a certain tender.
It is alleged that the procurement of the equipment being used was single sourced and did not land in the hands of one of Ruto allies as expected.
We have a problem as a country when the whole opposition has been bought with pesa nane and now sings govt tune better than even the Deputy President. The Huduma Namba is a SERIOUS SCAM with serious ulterior motives.

We need a DATA PRIVACY LAW before this #HudumaNamba.— Robert Alai (@RobertAlai) April 2, 2019
Ruto released a statement saying that he was receiving special guests from Cuba, to discuss among other things; the health collaborations between the two countries.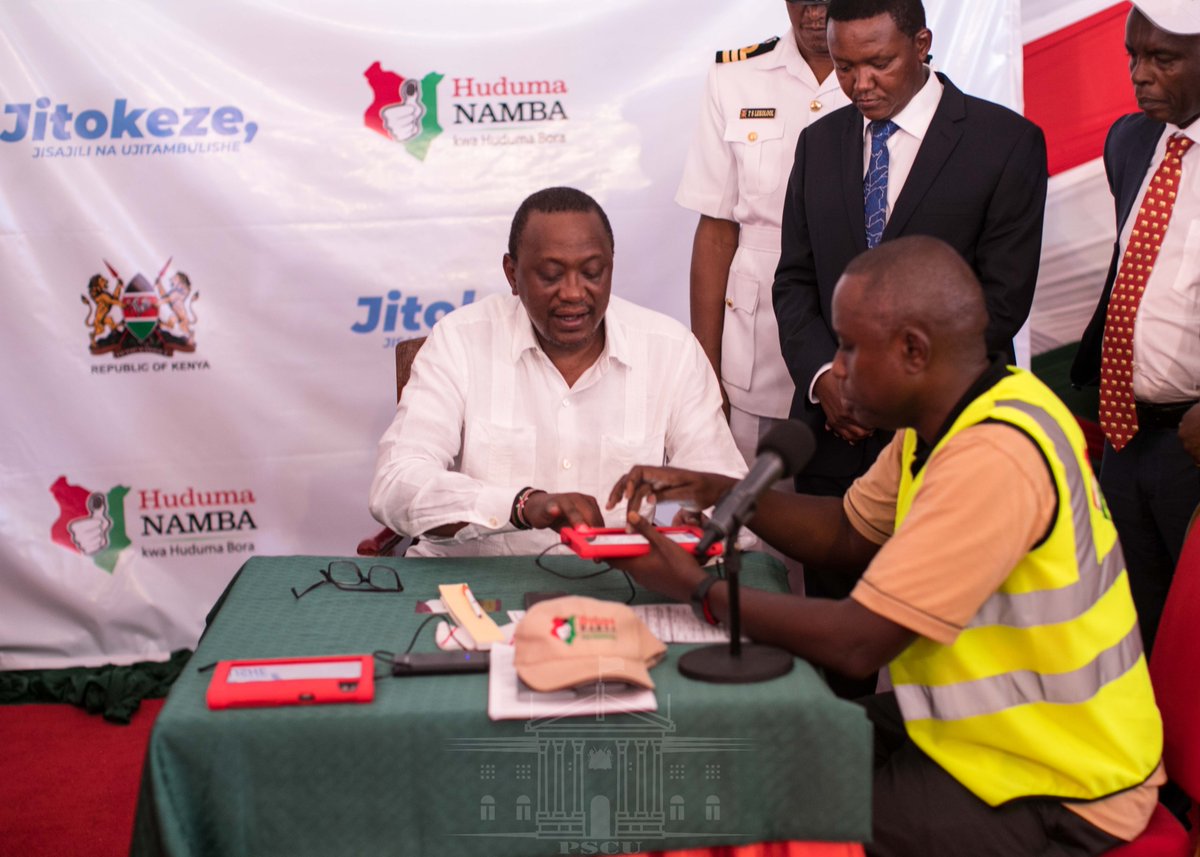 The relationship between the two leaders is set for a nose dive during the State of Nation Address on Thursday as it has been revealed that Tanga Tanga members will boycott it.
We will end our day with some good news from Egerton University, where the newly appointed Chancellor has said he will work without pay.
In Kenya, getting a public appointment means unlimited access to taxpayers' money but billionaire Narendra Raval, has just shown that not everyone is a thief.
Through a post on his Facebook page, Raval noted that he will donate all the financial benefits he is set to get to the Chancellor's Donation account to support needy students. ​
"As I begin my work, I would like to commit that I will not take any salary, allowance or financial benefit from the university. Instead, this will go to Chancellor's Donation account and it will be utilized by the University to support the needy students for their fees.
"Moreover, none of my Companies, Devki Steel Mills Limited, National Cement Company Liimited (Simba Cement) or Maisha Mabati Mills Ltd or any other company that I own will enter into any business transaction or supply goods to the University, unless it is free of charge supply.

"This is among many things is part of my promise to make the University a better place and transforming lives through quality education," he wrote.
Guru, as he is popularly referred to, is considered one of Kenya's most successful entrepreneurs and will serve as Egerton University's chancellor for the next five years.
In 2015, he was featured in Forbes' ranking of Africa's richest people with a fortune of more than $400 million.