Controversial Laikipia women Rep Cate Waruguru has said she will not back down from defending her people despite a mock funeral being held her for on Tuesday.
Matatu operators held a mock funeral for the MP, in protest for her decision to side with sienta and probox car owners, who have been banned from operating in Nanyuki town.
The operators claimed that Waruguru was also behind an alleged plot to allow Probox/Sienta vehicles to carry on with their businesses after they had been banned from the roads.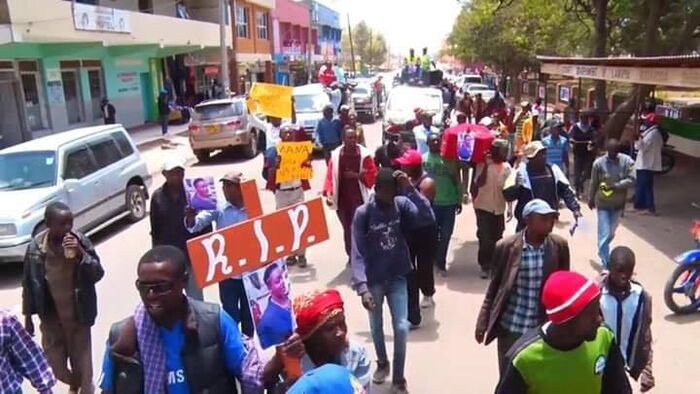 There has been a clash between the Probox/Sienta owners and matatu operators over claims of unfair competition in the public transport sector.
Waruguru was arrested last month after clashing with police over the same reason.
And in a daring move, the Matatu operators decided to show disdain for the politician by holding a funeral; with a casket and Waruguru's photo in the town.
The women rep wants Probox/Sienta cars to be allowed to ferry passengers from Mashinani to town and not on the highway; that can be left to matatus.
The small cars have become very popular in the region, with matatu owners crying of unfair competition.
But despite her 'burial' Waruguru has risen up and vowed that she will always be a voice for the voiceless people of Laikipia.
She further added that she doesn't own a matatu or any of the small cars in question.
"The issue should be solved amicably and furthermore, everyone needs to put food on the table." She said on her Twitter handle.
Now that is a very mature response. It she seems she met King Solomon during her brief period in heaven.