It is no doubt that the black community is recognizing its place in leadership in the world in the tates and otherparts of the worldlike in England where we have black peoplein political offices.
But the deal becomes more sweet when a black woman makes it in such height like it has happened in Chicago, US.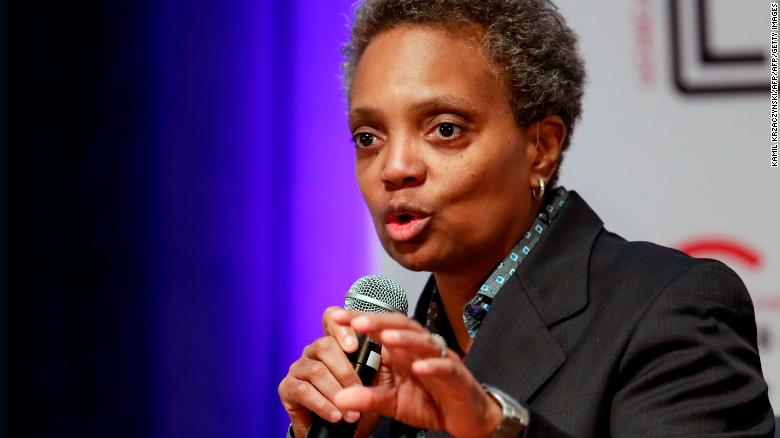 Chicago elected Lori Lightfoot as its first black female mayor in a historic victory applauded beyond the nation's third-most populous city.
Lori LightfootIn the runoff Tuesday, Lightfoot ran against Toni Preckwinkle, who is also an African-American woman.
"Now that it's over I know that we will work together for the city that we both love," Lightfoot said at her campaign celebration. "Today you did more than make history, you created a movement for change."

Lightfoot, 56, a former assistant US attorney, describes herself as "an out and proud black lesbian." When she is sworn in, she will be the first mayor in Chicago who identifies as a lesbian.
"Both the black community and LGBT community can be proud of her history-making victory tonight. All across our country, more and more black women are showing what they can do in positions of leadership," said London Breed, the first African-American woman elected mayor of San Francisco.
"Each of us who is elected opens the door for even more young girls and boys to follow in our paths. I'm excited what this election means for the people of Chicago and I want to wish the new Mayor of Chicago luck as she takes office," she added.
Tributes poured in for the mayor-elect following the monumental win."Chicago just made history.
Congratulations … on your election as mayor," Democratic presidential candidate Kamala Harris tweeted. "Representation matters and your leadership will pave the way for many more to come."
New Orleans Mayor LaToya Cantrell, who made history as the first woman to hold the post in her city, also shared her best wishes.
"Congratulations to my new sister-Mayor …. breaking another glass ceiling in Chicago and pointing the way forward. I look forward to working with you!" she tweeted.
Mayor Muriel Bowser of Washington DC made history last year when she was re-elected in the nation's capital. On Tuesday night, she congratulated her new counterpart."Historic night for Chicago and our nation! … I look forward to working and leading together! #BlackWomenLead," she tweeted.
Muriel BowserDanica Roem, the first person to identify as transgender in any US state legislature, described Lightfoot's election as "really phenomenal."Seattle Mayor Jenny Durkan, who also identifies as a lesbian, applauded the victory."Excited to welcome her as a fellow American mayor and work with her," she tweeted.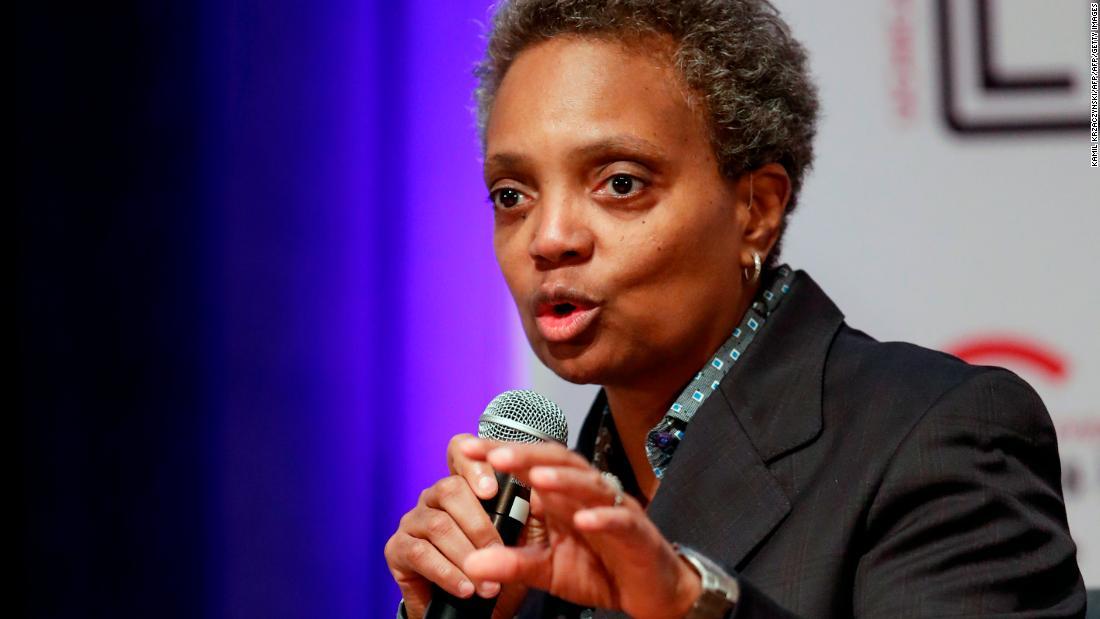 National advocates for gay rights celebrated Lightfoot's victory. Human Rights Campaign said she's pledged to improve police training and investigate hate crimes, and address the needs of the city's LGBTQ community.
Mayor Rahm Emanuel did not run because he's not seeking a third term. The general election in February had 14 candidates, with Lightfoot and Preckwinkle as the top two vote-getters.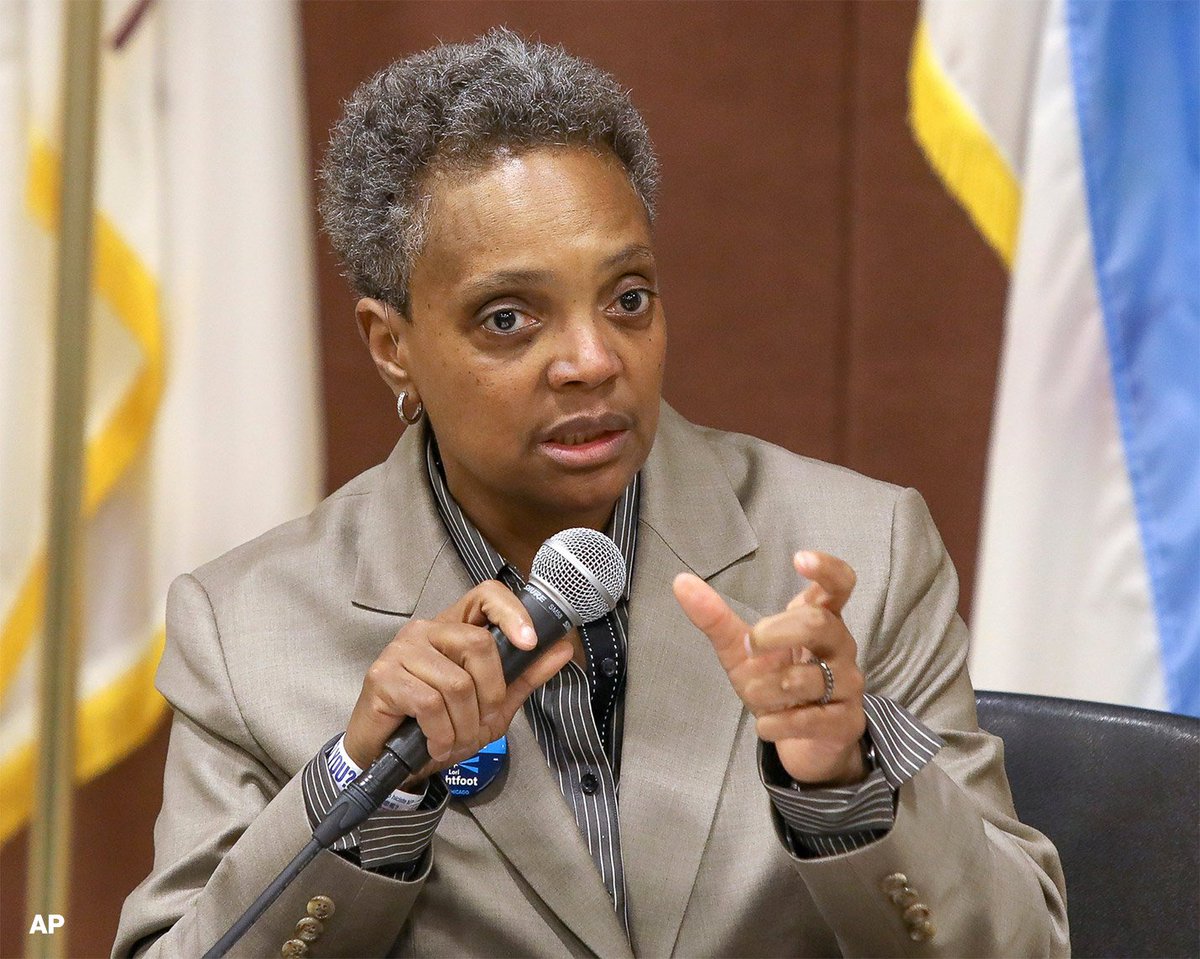 Lightfoot will take over a city ranked as one of the nation's most violent. Homicides in Chicago declined by more than a quarter in 2018 from its five-year high of 769 in 2016.
But less than one out of five murders was solved in Chicago in the first half of 2018, according to local media.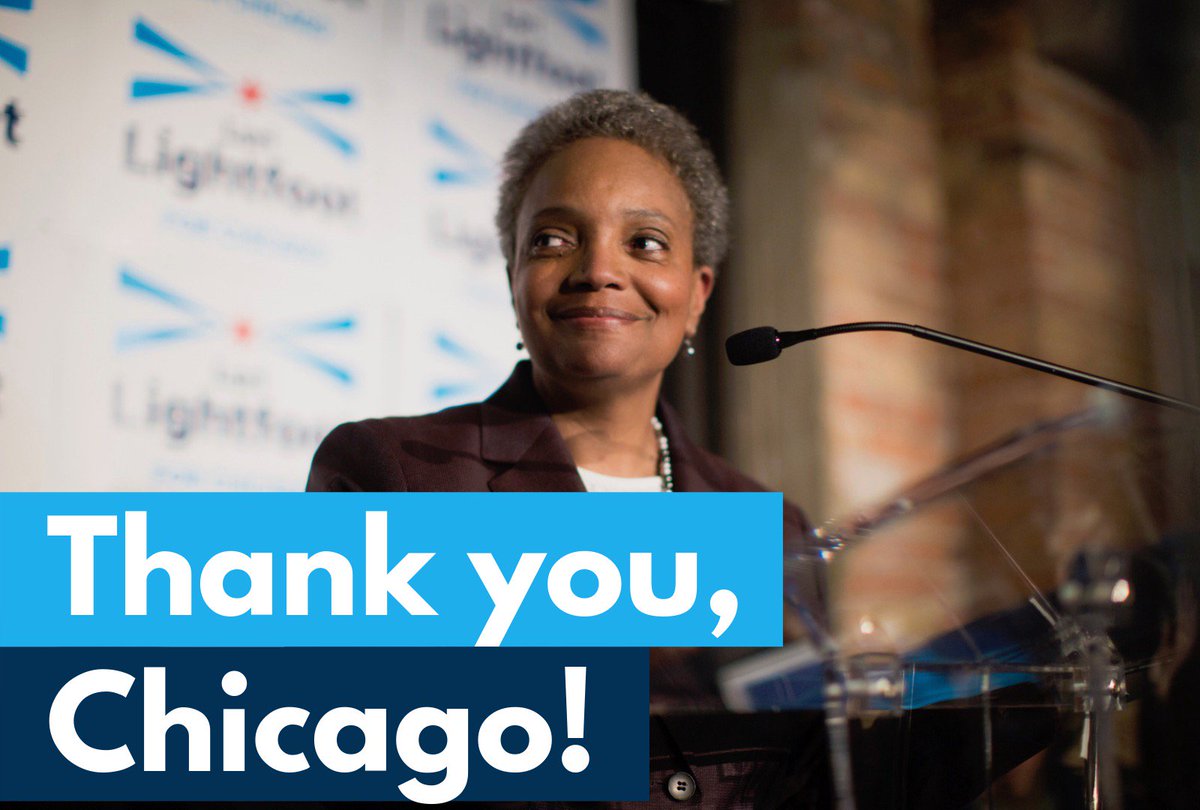 The next mayor will be expected to deliver on a campaign promise to reform the police department currently under court-appointed oversight to address a 2017 Justice Department finding of widespread excessive force and racial bias by officers.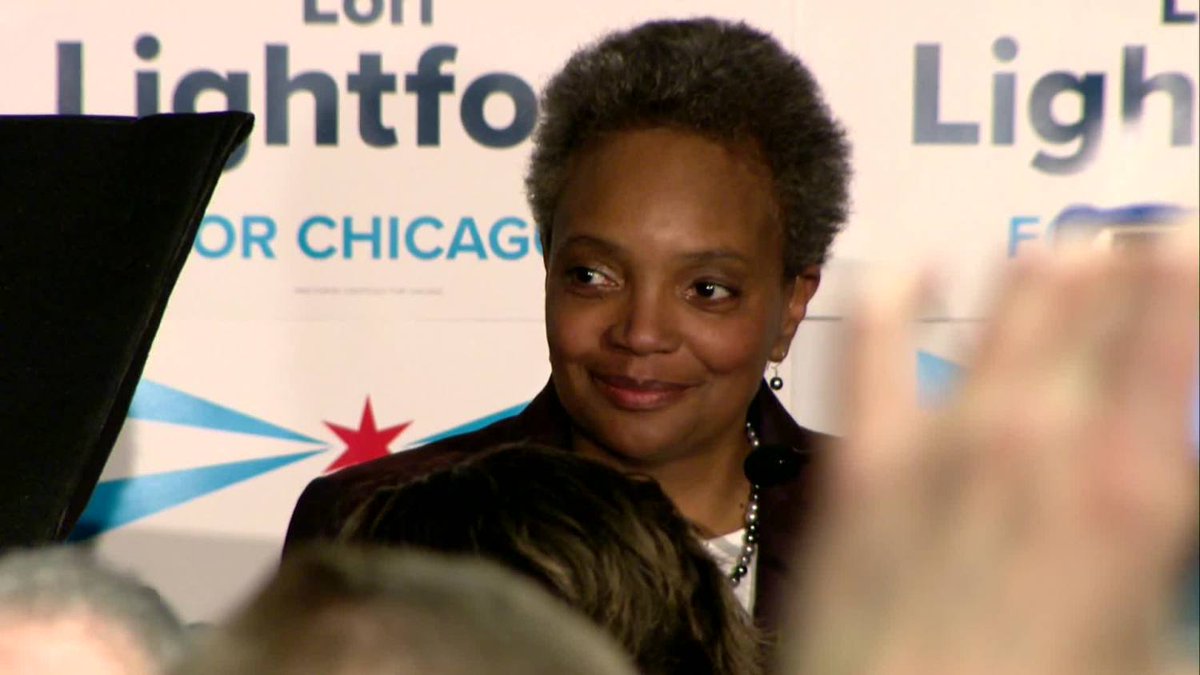 On day one, she will also have to find a way to ease tension between the police department and state's attorney after prosecutors decided to drop charges against actor Jussie Smollett, who was accused of staging a hate crime attack.