A Police Captain as found himself in a precarious position after tendering his resignation over alleged tribalism in the service that has cost him promotions.
Trouble began when the long-serving National Police Airwing pilot's claims were quickly rebutted by PPolice spokesperson Charles Owino who claimed the pilot was dangerous.
Resignation letter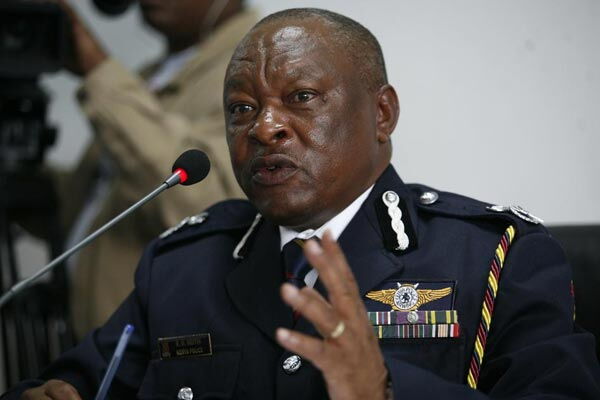 Tobias Orina Ogeto tendered his resignation letter dated March 29, 2019 and addressed to outgoing Inspector General, Joseph Boinnet, his deputy Edward Mbugua and the Directorate of the NPS Airwing Commander Rodgers Mbithi giving a one-month notice. 
Mr Ogeto in his letter accused his bosses of tribal segregation, denial of promotion among other grievances.
The registered pilot claimed he had been denied promotion after serving in the same rank for over six years, despite having a Commercial Pilot's Licence CPL.
Transfer to Kwale
His last straw came last Friday when he received a transfer order that would see him move to Kwale county to undertake general duties despite having trained and served as a pilot.
On its end, the NPS through the spokesperson – Charles Owino, were quick to dismiss the allegations, terming them as pure fabrications.
Dangerous pilot
Mr Owino went on to state that Mr Ogeto was a dangerous pilot which is why he couldn't be trusted with an aircraft anymore.
"We cannot take chances with an aircraft, because you will die and kill other innocent people," Owino told a local publication.
Doesn't take instructions
NPS Airwing Commander Rodgers Mbithi went on to affirm this adding that Mr Owino was indisciplined. 
"He does not take instructions. You give him a navigation route and he goes elsewhere and when you ask him he says I just felt like going there," Mbithi disclosed.
Embezzlement

Latest allegations lodged against the police airwing unit follows a previous letter allegedly written by the pilots and addressed to the Ethics and Anti-Corruption Commission (EACC).
The officers called for a probe of the entire unit citing corrupt deals involving the purchase of aircraft parts, selling of jet fuel and the embezzlement of the funds.
Do you think the police pilot's side of the story should be heard?