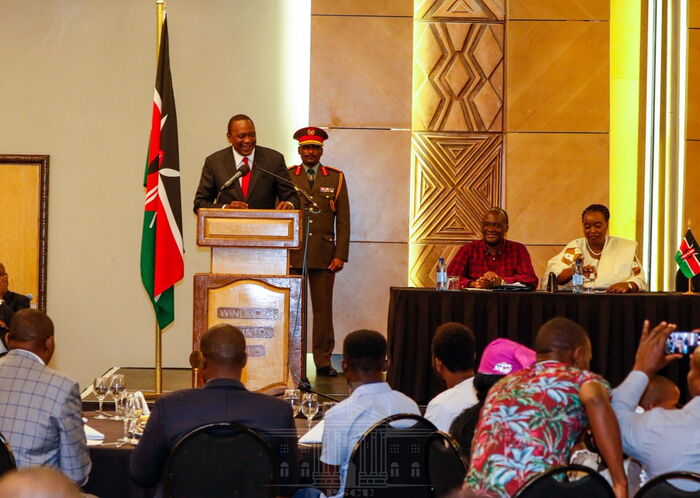 Have you ever been embarrassed in public?When your boss or parent get mad and they throw the shade at you unexpectedly it can be the most uncomfortable seconds of your life.
In an interview with Inooro FM, the agriculture Cabinet Secretary Mwangi Kiunjuri has let out what it felt like when he was scolded by the head of state Uhuru Kenyatta while in outside the country in Namibia.
The two together with CSs Monica Juma and Peter Munya as long as PA Jomo Gecaga.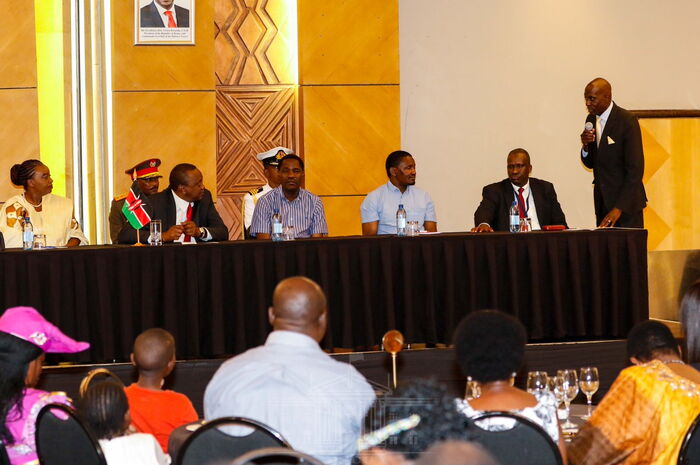 He was clarifying reports about the controversial proposed regulations involving dairy and animal manure. Following public disapproval, the CS asked for summaries of all the complaints as well as copies of the draft regulations.
He added that when he asked for copies of the draft regulations, he was in Namibia.
"The mention of Namibia still gives me goosebumps," he cut his explanation short.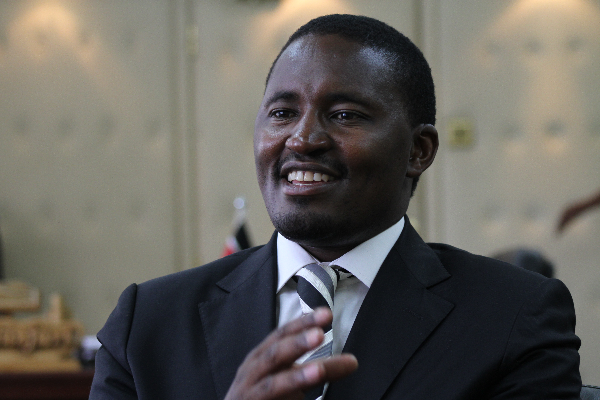 "You were not writing notes we saw," the presenter told Kiunjuri who was also quick to go back to his explanation
During the Namibia trip, Uhuru wasn't too pleased that Kiunjuri didn't write down what various speakers had said.
"I see my brother Kiunjuri has just opened his notepad to write what I'm saying. He was not interested in writing what these Kenyans were saying.
"Maybe it's because it had nothing to do with Agriculture. He forgets he is a Minister of the Republic of Kenya," stated Uhuru.