Despite the fact that owning a football club is generally not deemed as a sound investment, the list is peppered with team owners. Here's the top 10, as per the data compiled by Forbes. Note: The Arab owners of the likes of Manchester City and Paris Saint-Germain are notable by their absence, presumably because their clubs are owned by collaborative investment groups, rather than individuals.
10. Shahid Khan- Fulham FC
Net worth: $4.1 billion (£2.5 billion)
Pakistani-American businessman Shahid Kahn bought the Jacksonville Jaguars in his native Florida in 2012 and added to his portfolio of slightly underwhelming sports teams with his purchase of Fulham in July 2013.
The purchase price of the club was never formally revealed, but it was thought to be in the region of $200 million (£119 million).
The 63-year-old made his fortune with the auto parts manufacturer Flex-N-Gate.
9. Malcolm Glazer and Family – Manchester United
Net worth: $4.1 billion (£2.5 billion)
Much like Khan, Malcolm Glazer and his family also own a Florida-based NFL team, the Tampa Bay Buccaneers. Between 2003 and 2005, the family completed a controversial purchase of Manchester United.
Under their ownership, ticket prices have increased and money that might have been spent strengthening the team has been siphoned out of the club to refinance other business interests.
The unpopular real estate mogul and his kin have inspired the LUHG campaign ("Love United, Hate Glazers") which encourages fans to wear yellow and green scarves at games in honour of the colour of their precursor club, Newton Heath. Their takeover also inspired the foundation of fan-run club FC United of Manchester.
8. Mike Ashley – Newcastle United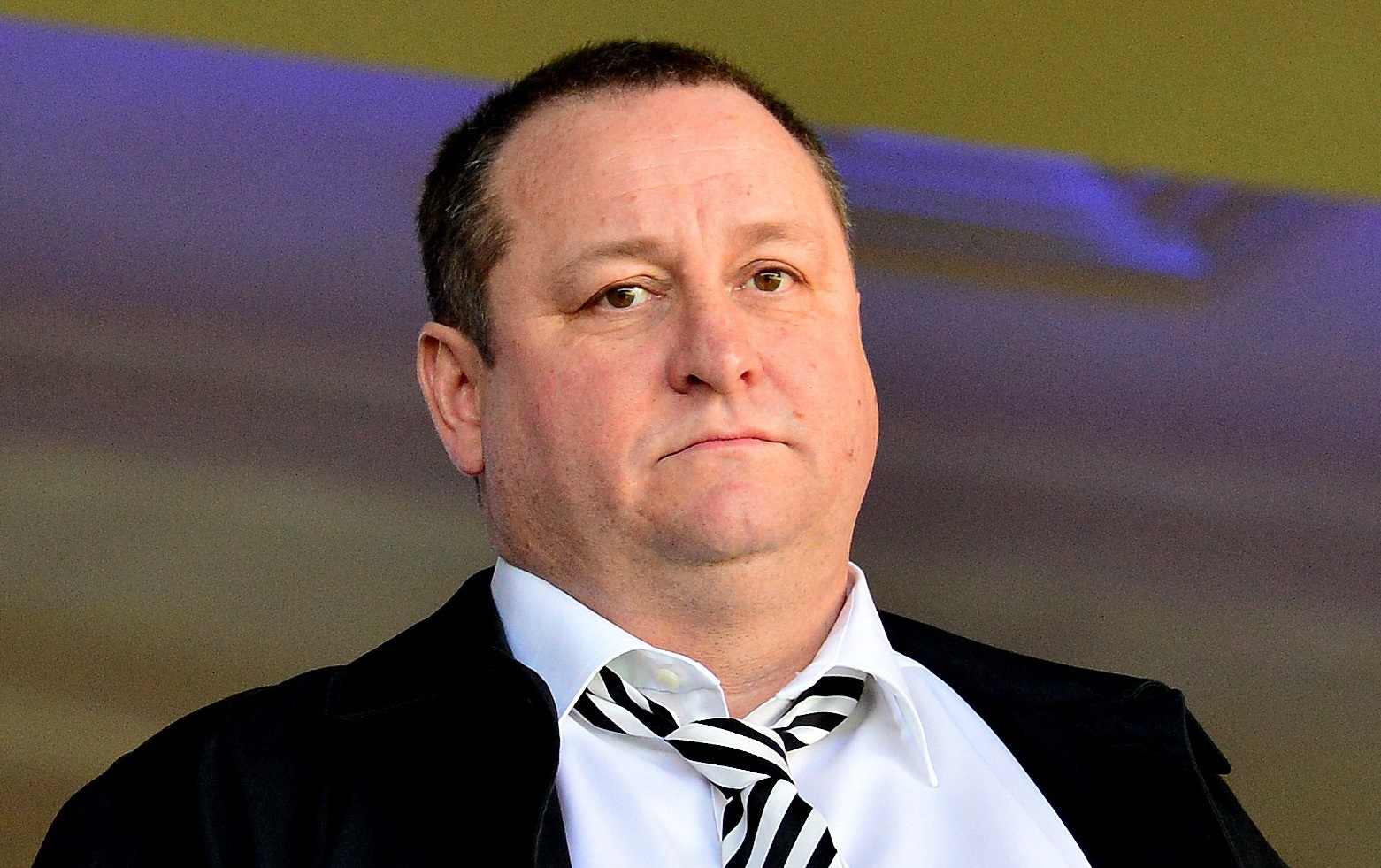 Net worth: $5.5 billion (£3.3 billion)
Famously shy and reclusive billionaire Mike Ashley bought a controlling stake in Newcastle United in 2007.
Despite pouring millions of his personal fortune into the club, the 51-year-old has frequently enraged the Toon Army for his spending policy and questionable management structure, including the comically bad appointments of his friends in the "Cockney mafia" Dennis Wise and Joe Kinnear.
Ashley opened his first sports shop in the early 1980s and soon became the tycoon owner of Sports Direct International plc.
7. Stan Kroenke – Arsenal FC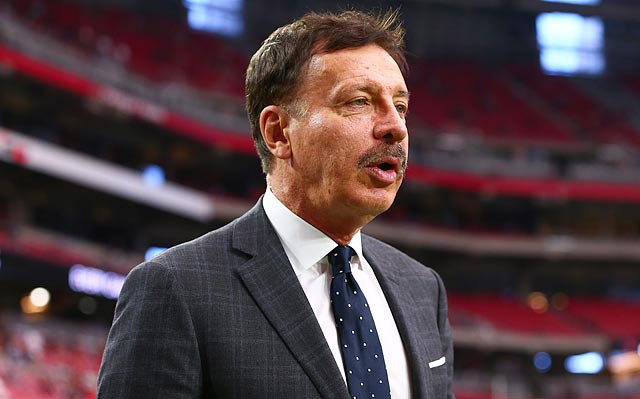 Net worth: $5.6 billion (£3.4 billion)
American businessman Stan Kroenke made his fortune in the 1980s and 1990s through a real estate company and an inheritance of a stake in Wal-Mart.
He has since become a sports mogul, who now counts the St Louis Rams NFL team, the Denver Nuggets NBA franchise, the Colorado Avalanche NHL side, the Colorado Rapids MLS team and Arsenal among his assets.
The media-shy 68-year-old first bought into the Gunners in 2007 and became majority shareholder in April 2011.
6. Suleiman Kerimov – Anzhi Makhachkala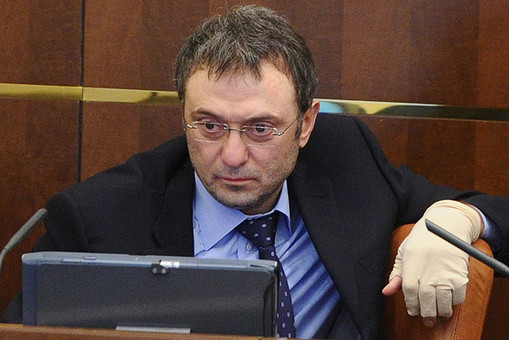 Net worth: $6.9 billion (£4.1 billion)
In January 2011, Russian billionaire investor and politician Suleiman Kerimov purchased his hometown clubAnzhi Makhachkala, aiming to transform them into one of the biggest sides in the world.
He spent millions bringing in the likes of Willian, Lacina Traore and Samuel Eto'o—whom he made the world's best-paid player—but last year appeared to lose interest in the project, drastically slashing the budget and putting most of the squad up for sale.
Kerimov is a controversial character in Russia, having been implicated in various scandals and lawsuits while serving the Republic of Dagestan in the Federation Council.
5. Dietmar Hopp – TSG 1899 Hoffenheim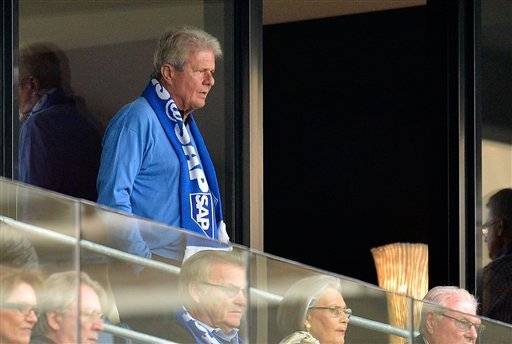 Net worth: $7 billion (£4.2 billion)
As a child, Dietmar Hopp played in TSG 1899 Hoffenheim's youth setup and has since become their chief financial backer, watching them rise from the fifth tier of German football to the Bundesliga.
In 2009, he built them the Rhein-Neckar Arena, which replaced the modestly-named and modestly-sized Dietmar-Hopp-Stadion.
Hopp made his million through software, with Forbes noting that his fortune increased by $500 million (£300 million) 2 years ago year.
4. Silvio Berlusconi and Family – AC Milan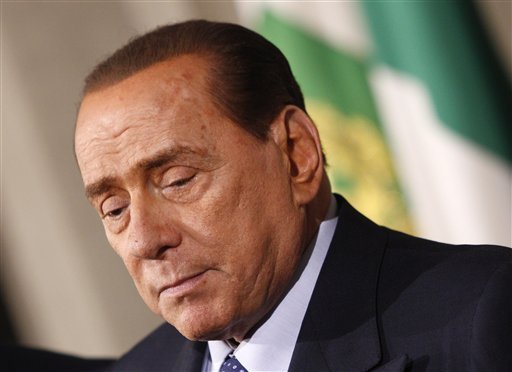 Net worth: $9 billion (£5.3 billion)
What is there to say about Silvio Berlusconi that you do not already know?
The former Italian Prime Minister, media tycoon, bunga bunga party fan and convicted tax evader has owned AC Milan since 1986.
The disgraced 79-year-old—who somehow kept getting re-elected by the Italian public—made his initial fortune in property before taking control of the nation's largest broadcaster Mediaset.
His daughter Barbara is now chief executive of the Rossoneri.
3. Ifeanyi Ubah – Ifeanyi Ubah FC
Net Worth: $3 billion (£2.4 billion)
As at 1990/91, Ifeanyi, who had gone fully into business at 16, was one of the youngest millionaires at the age of 19. He was a big player in the tire and auto parts export trade from Nigeria to Ghana and Sierra Leone. He gradually expanded to Liberia, where he was probably planning to settle but the Liberian war affected his business and forced him back to Lagos. He's the president of the Nigerian community in DRC, as DR Congo is a strong base of his auto parts export business.
The father of 5 is a philanthropist, creating jobs for about 3,000 Nigerian youths and he currently has a football team in the Nigerian Professional Football League. Ifeanyi Ubah FC (IUFC) aka "Anambra Warriors" is that team.
2. Roman Abramovich – Chelsea FC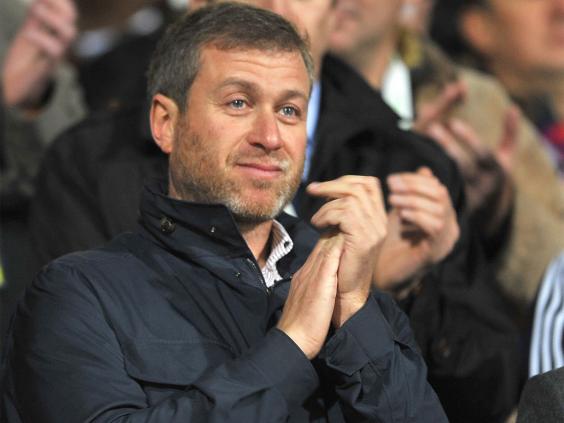 Net worth: $9.1 billion (£5.5 billion)
One of the most prominent Russian oligarchs to grace English football is Roman Abramovich, who took the keys to Chelsea FC from Ken Bates in 2003.
Since then, he has invested upwards of £700 million strengthening the squad, earning three Premier League titles, four FA Cups, a Europa League and a Champions League trophy.
Within Russia, Abramovich has held several government positions but built his empire through the steel, airline and energy industries.
2. Lakshmi Mittal – Queens Park Rangers (QPR)

Net worth: $16.7 billion (£10 billion)
Consistently one of the wealthiest men in Britain for the past decade, Indian businessman Lakshmi Mittal is the CEO of the world's largest steel manufacturer.
In December 2007, Mittal joined Formula 1 magnates Bernie Ecclestone and Flavio Bristore in buying a stake in Queens Park Rangers.
With owners worth billions behind them, it was expected that the West London club would become a major player in world football, but Mittal and his co-investors have been reticent to pump too much money into the club.
Today, Tony Fernandes is the majority shareholder of QPR, with Mittal holding a 33 percent stake