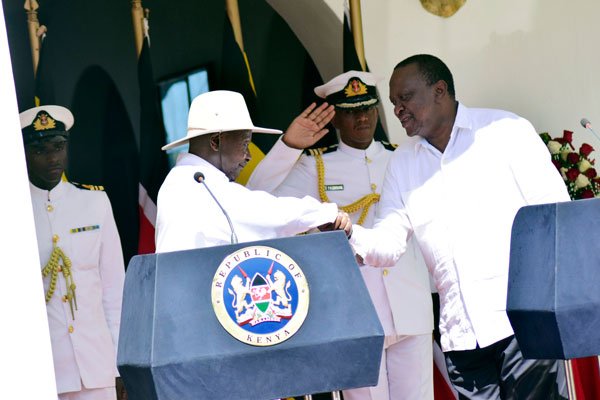 Ugandan dictator Yoweri Museveni might visit Kenya as many times as he wants but it is evident that most Kenyans don't like him.
Museveni's decision to harass and maim Kenyans at the infamous Migingo Island, and the recent harassment of firebrand pop star musician cum politician Bobi Wine has put him in Kenya's bad books.
It was therefore a surprise for most Kenyans, when it was announced that President Uhuru Kenyatta will give Museveni a piece of land in Naivasha to construct a dry port.
Alafu, why is Uhuru not telling us what Kenyans will be getting from this Naivasha deal? Shouldn't it be a symbiotic relationship?
So the SGR will be going up to Busia. Why not construct the dry port at the border since Busia is closer to Uganda? Why Naivasha? What is in this deal?

And it is not just the Naivasha port that we should be worried about. Have you guys noticed that there is nothing Kenya will be exporting to Uganda? I mean, what is the meaning of this #KenyaUgandaRelations?
Still on Museveni's official visit to Kenya, did you know that he was the first foreign President to take a ride on the new SGR train?
So was Raila Odinga trying to do a #MuseveniChallenge when he posted a TBT photo of himself in a train in Germany?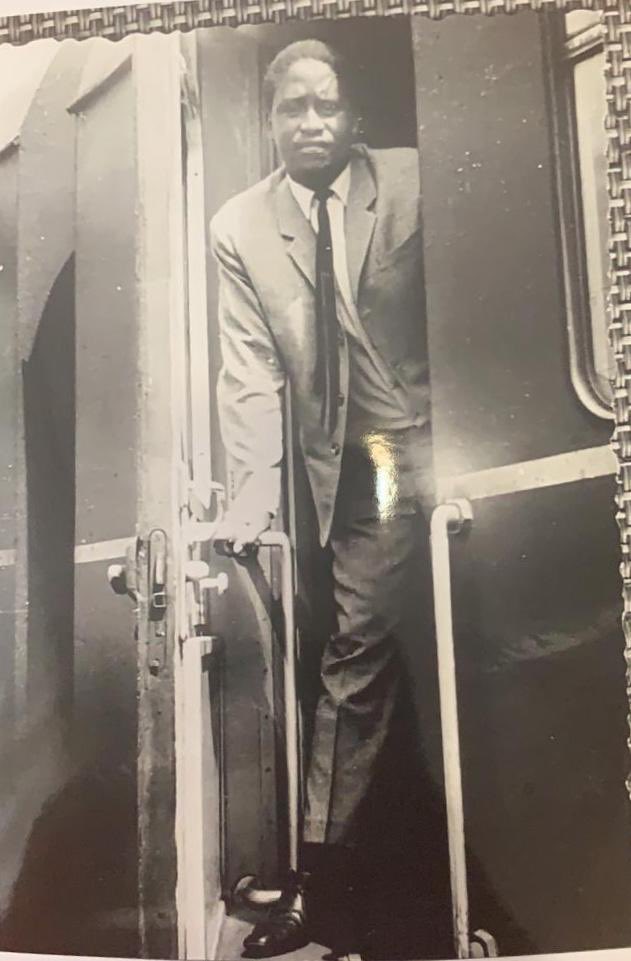 Even though it is a Thursday, some people have questioned Raila's timing when posting the picture.
Now, I don't remember very well if Baba has ever been on the SGR. This means that Museveni has beaten him to the trip.
This man will not stop to amaze me, he always challenge everybody, now see, because museveni took a ride in a train, he has to show him that before he board Kenyan train, he had already boarded Germany train… #museveni_challege— Erica (@_ericndemange) March 28, 2019
In recent times, some people including Ruto have questioned Raila's academic credentials, was this picture meant to silence them?
Alafu what do we tell these Tanga Tanga orphans? They are everywhere telling Baba to retire, Do they know that Ruto will never be President?
Of course 2022 became a very hot topic here. Some people want Baba to confuse Jubilee because it is made up of a bunch of thieves.
But do you know that there are some people who are single because of questioning Baba's education?
"Baba one of my girlfriends dared say that you were never in Germany, I dumped her in totality! She has since been apologizing but I have stood my ground." This is a comment from someone called Kevoh.
Bado kwa hii story ya Raila, is he trying to buy Gor Mahia FC?
Talks have it that the family of former Prime Minister is scheming to control larger shares at K'ogalo which is on the verge of turning  into a Company.
The club management has announced a special general meeting on 9th of April where a change of constitution to transform Gor into a company will be one of the main agenda.
The move comes barely a few days after Raila's daughter Winnie Odinga was appointed the head of Media and Publicity at the club.
Keen observers are now reading a scenario where the opposition leader Raila who doubles as the club's patron could be a man of active interest on the business front at the 17-time Kenyan champions.
When Raila offered to cough up millions in buying veteran striker Denis 'The Menace' Oliech into the club many did not read signs that the family was steadily gaining control of the club.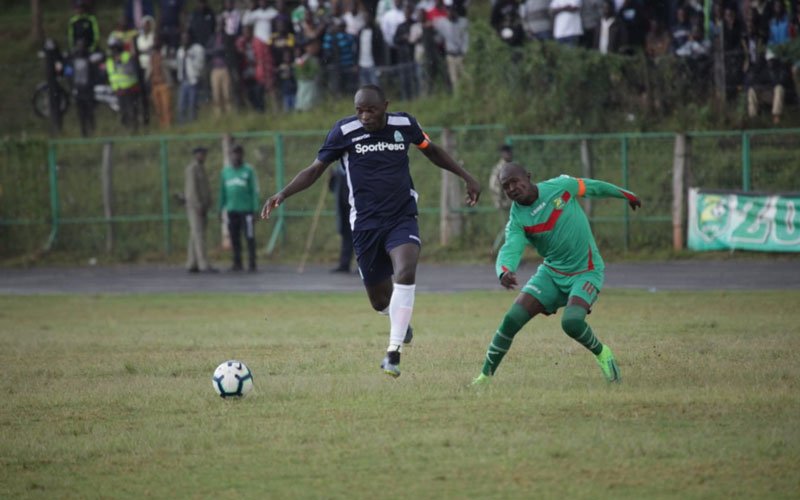 Oliech is pocketing about Ksh3 million in transfer fee plus a monthly salary of Ksh300, 000, money the club's patron and Kenya's opposition Chief Raila Odinga will cough up.
Ambrose Rachier, the club's chairman, confirmed that the club will hold a Special General Meeting on April 9 with the changing of the club's constitution top of the agenda.
We can't end the Day without William Ruto, can we? io ni kriminol
Now the man from Sugoi, has announced that he will go back to being an Evangelist after 2032. No, we are not lying, we have a video to back up this.
Now, It seems Ruto is the most organised man in Kenya. In 2012, he had already planned on being President 10 years later and he now has a retirement plan.
So what about this Ruto will never be President nonsense? The DP must surely be praying for his enemies.
Ruto wil never be Kenyan president Bank that— Bigfish🐬 🇰🇪 (@to_Clive) September 26, 2018
Kuna wale wanaenda kanisa kutusi DP! I think a time has come for Kenyans to vote for a God fearing President.
Let us all pray for our Ruto!