Putting on make up is one thing most people can do it with no hustle, the problem is putting on make up that last through out the day; and possibly make up that stays even after happy hour.
This procedure involves a lot of precision but it's not rocket science. All you need is high quality products and this guide (of course)
1. It all starts with the prepping your skin.
No matter what measures you take to prolong the wear of your makeup, if your skin isn't prepped properly with skincare, than your makeup won't look smooth or last long.
Exfoliate
Oil, bacteria and dead skin cells stack up on the surface level of skin, which leads to texture that shows through when makeup is applied. Exfoliate your skin at least two times a week to keep skin smooth so that your makeup lasts longer.
Tone
Using a toner after cleansing and exfoliating will balance out the pH of your skin for a smoother and brighter appearance, which will also help any complexion products stay looking smoother, longer.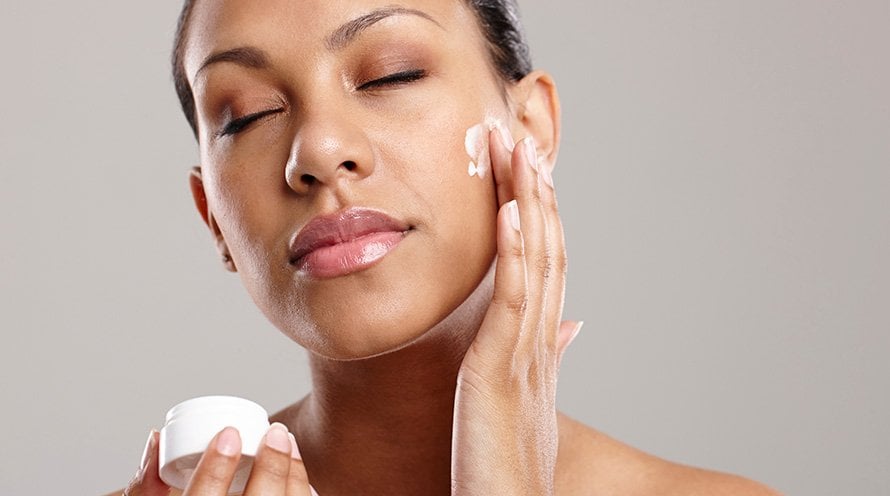 Moisturize
Properly moisturizing your skin with the correct moisturizer for your skin type will provide the perfect canvas for complexion products to stay looking fresh all day. Also, try a moisturizer that is oil-free so that it absorbs quickly while giving adequate moisture to the skin.
2. Use primer on both your face and eyes.
Primers are the essential first cosmetic step for helping your makeup last all day. Not only do they seal in your skincare, but also create a barrier that smooths the surface of your skin for a prolonged wear.
Face Primer
They can be tailored to skin type to help fill in pores, fine lines and create a smooth surface for your foundation to go on smoother and last longer. Try to get an oil-free, water-based primer; this will help your foundation from slipping or moving around.
Eye Primer
Eye primers create a surface for eyeshadow to show its true pigment, blend easier and for eyeshadow and eyeliner to last all day without smudging or creasing.
3. Use an oil-free foundation.
Oil based products make it more likely that makeup will slide out of place. If you have dryer skin types, make sure you moisturize very well before using an oil-free foundation. Opt for one that is long wearing that will smooth your complexion all day.
4. Layer your cream or liquid based products with a matching powder.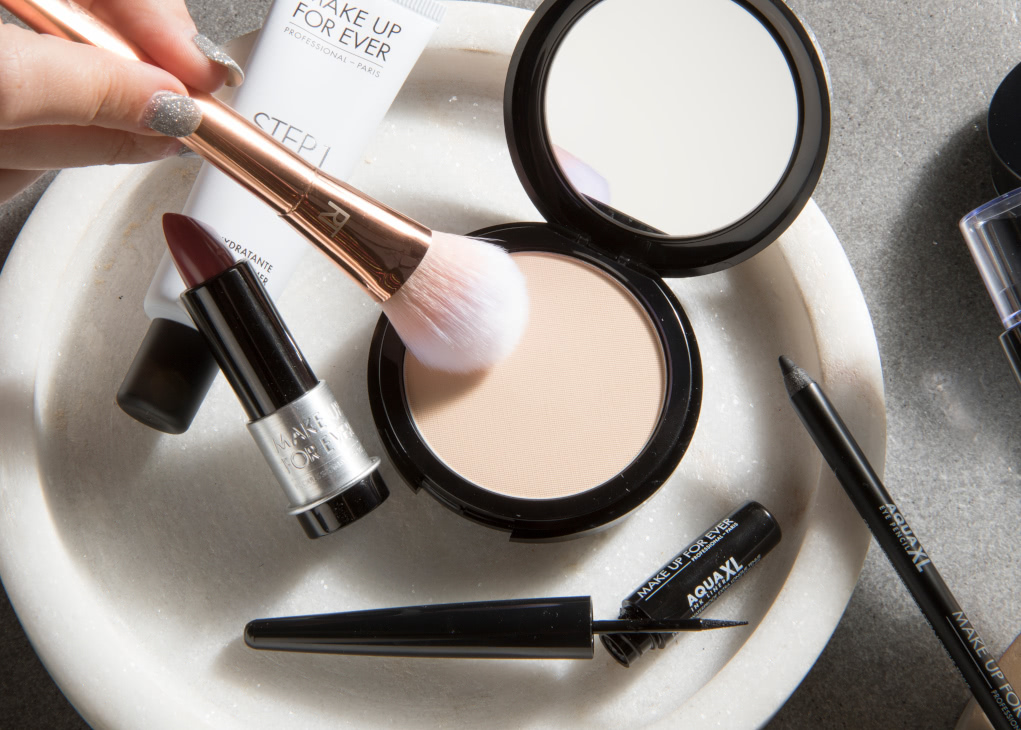 Liquids and creams tend to slide off throughout the day so to have your complexion products last, try finding lightweight powders that match the color of your liquid foundation and cream blushes.
Instead of 'buffing' the powder in small circles on top of liquids and creams, try 'stippling' the product onto face. This technique of tapping the product will keep your liquids and creams from moving and will lock in your complexion products from sliding off throughout the day.
Keep a lightweight powder with you to lightly tap product into areas that might appear shiny throughout the day.
5. Apply makeup using light layers.
Less really is more when wanting your makeup to stay all day. I recommend using a beauty blender to apply light layers to create a smooth, texture free complexion. This will leave your skin looking natural without feeling heavy or looking like a cake-face.
6. Dip your eyeshadow brush in a priming spray before applying on eyelids.
I use this technique when applying a shimmery eye shadow to lids. Not only does it help lock down the pigment to last all day, it also gives a 'foiled' effect to the eyeshadow, making your lids look almost glossy which gives a natural look to the skin.
7. Wear waterproof mascara and eyeliner.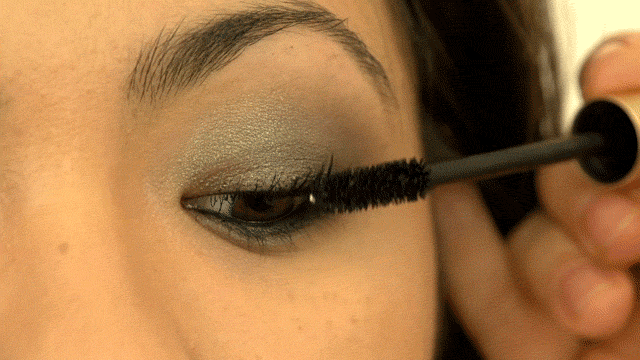 Opt for waterproof when wanting your eyes to stay smudge free all day long. Mascaras and eyeliners tend to smudge under the eyes after excessive wear and especially if you use eye cream. Try a waterproof formula so that you don't get the 'raccoon effect' after a few hours.
8. Mix primer with a matte liquid lipstick to make a cream blush.
This is the best way to make a cream blush stay all day. Cream blushes tend to fade away throughout the day, but when creating your own with a liquid lipstick and some primer, your blush is guaranteed to last! Just mix a small amount of equal parts liquid lipstick and primer to create the perfect tint. Use more primer to dilute the color, or use more liquid lipstick to make the color stand out.
9. Apply lipstick the right way.
If you're not really into the matte liquid lipstick trend and still like your satin finish lipsticks, try applying it in layers.
Apply your lipstick, blot with a tissue, dust a layer of translucent finishing powder over, then apply another layer of your lipstick. Repeat until you get the opacity of your lipstick that you want.
This layering technique will give your satin lipsticks a base to hold on to without drying out and cracking your lips
10. Use translucent powders.
Try applying a lightweight translucent setting powder after you're done applying all of your complexion products. This not only mattifies by soaking up excess oil left on the skin but will also set your makeup for a longer wear. Get a pressed version and you can take this with you to soak up oil throughout the day.
11. Finish the look with a setting spray.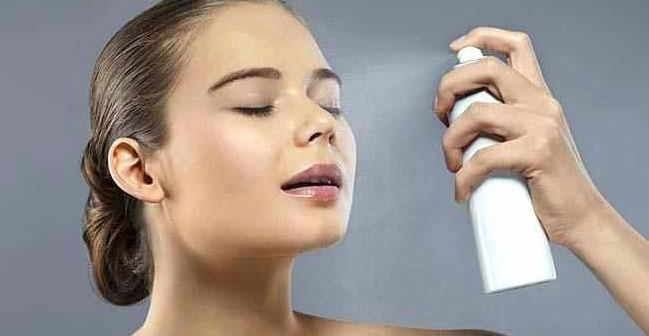 Setting sprays are a makeup artist's favorite finishing touch especially for a client that has an all day event. It not only can refresh your makeup but it also seals your makeup for a very natural look that lasts all day. Setting sprays are so popular now that there's an array of different formulations that mattify, hydrate, and even have illuminating pigments to promote a glow.
12. Blot your makeup with a sponge throughout the day.
Using blotting papers to soak up oils during the day is great, but with my experience they usually take off more of the makeup than I would like. Instead of using blotting papers, try using Beauty Blender's Bloterazzi sponge to soak up unwanted shine throughout the day. This dry sponge soaks up oils without disturbing your makeup.
13. Hands off.
The most important tip I can give you is to not touch your face throughout the day. Not only will you smudge your makeup, but your hands collect oil and bacteria throughout the day and you are at risk of spreading that to your face by touching which can cause blemishes.
14. Keep the essentials with you.
To keep your makeup looking fresh all day long, keep the essential products in a bag to touch up throughout the day. Make sure to keep your blotterazzi with you to soak up unwanted shine, your lipstick to reapply lightly and your pressed lightweight powder to touch up by lightly tapping the product into the skin.