The movie " Us "featuring Kenyan star actress, Lupita Nyong'o has drawn in more viewers and took over the top spot in box office, knocking out 'Captain Marvel' which has been holding the reigns for two weeks now.
US Movie is now the third-best horror opening of all time, only falling short to 2017's "It" which opened with Ksh12.34 billion and 2018's Halloween which opened with Ksh7.6 billion.
It is also reported to be the best original story line ever, in the genre of horror movies.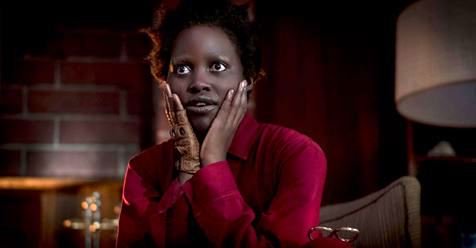 The movie was released two years after the release of Peele's first horror movie 'Get Out' which opened with Ksh3.3 billion in ticket sales and later grossed Ksh25.4 billion, after being produced on a budget of Ksh450 million.
US' was produced on a budget of Ksh2 billion and sales are expected to sky rocket for the next coming weeks.

Lupita has been commended all over the world for her skills and her expertise. She took to social media to share her excitement over the debut and to also thank her loyal fans.
Jordan Peele's latest horror movie 'US' fetched Ksh7 billion in ticket sales since its debut on Box Office.
This is the kind of movie that Kenyans can't wait to watch.