Barcelona legend Carles Puyol has opened up about the world record transfer which saw Neymar quit the Catalan giants for the allure and riches of Paris Saint-Germain in 2017. Many Barca players had hoped the Brazil captain would choose to remain in Spain but the riches offered by Paris Saint-Germain was too great for him to ignore.
And now, the Barcelona and Spain legend has addressed the mood in the Barcelona camp after Neymar's £198 million move to the French capital. According to him, only Neymar will be able to ever reveal why he decided to quit the 'best place with the best possible teammates' for a club that is not doing as well as Ernesto Valverde's side.
"You would have to ask him. For me, I was in the best place with the best possible teammates. He was a very good player, but he wanted other challenges and we have to accept that," Puyol said with a tinge of regret mixed with a feeling of betrayal about the move of Neymar who joined Barcelona in 2013, a year before Puyol retired from football after 15 years with the first team.
Puyol went on to suggest Neymar may be regretting leaving Barcelona for PSG where he has had to endure spells on the sidelines due to injuries while also failing to compete in Europe unlike when he was at the Nou Camp.
"Now it's easy to say he was wrong with him having injuries and PSG not doing as well as expected, especially in the Champions League. He has a lot of his career left and when he retires he'll be able to take stock of things," Puyol said.
Neymar's move came at the season in which he inspired Barcelona to complete arguably the greatest comeback ever witnessed in the history of the UEFA Champions League and in all of football even.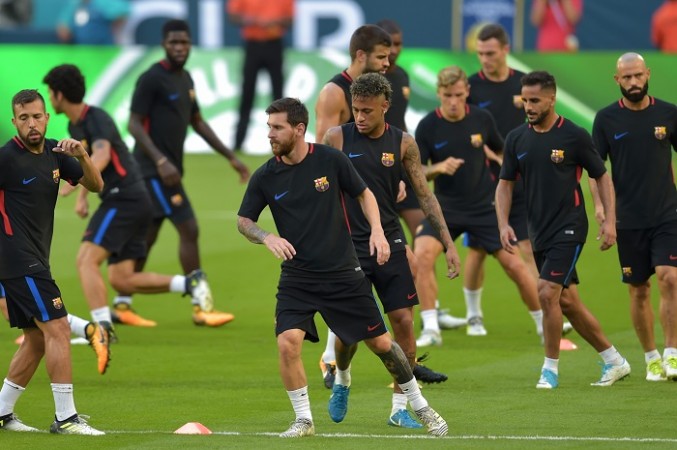 With Barca trailing 4-0 from the first leg, the Spanish side had halved the deficit after 45 minutes of the second leg through Luis Suarez and an own goal from Layvin Kurzawa, but still needed three goals to go through.
It was in the second half Neymar started to bring great trouble to the PSG defence, winning the penalty that saw Lionel Messi make it 3-0 on the night and 4-3 on aggregate.
And although future strike partner Edinson Cavani seemed to have booked PSG's place in the last eight with a 62nd minute strike, Neymar scored twice in the 88th minute from a brilliant free-kick and 91st minute with a penalty to draw Barca level on aggregate.
PSG would have still qualified on away goals but a 95th minute free-kick by Neymar was converted with the last significant kick of the pulsating encounter by Sergi Roberto to complete an incredible 6-1 win for Barcelona – who would end up crashing out at the hands of Juventus in the quarter-final and in a bigger loss, see Neymar depart.