Labour Principal Secretary Nelson Marwa on the spot after a woman moved to court to seek his support of Ksh 180,000 monthly as child upkeep.
Elizabeth Moraa, 27, on Tuesday urged a Kitale court to order the former Coast coordinator to support the child, accusing him of child neglect, The Star reports.
Moraa claims Marwa is the biological father of her one-year-old daughter and "deliberately refused, ignored and neglected to discharge his parental responsibilities towards the child from the time she was born". 
She also claimed that when the infant was born through a  caesarean section, Marwa gave her Sh50, 000 to settle the hospital bill. The girl was born on February 7, 2018, she said.
She alleged that she and Marwa had an intimate relationship that began in January 2017.
At the time she met the Marwa she was living in Mombasa and he was Regional Coast Coordinator.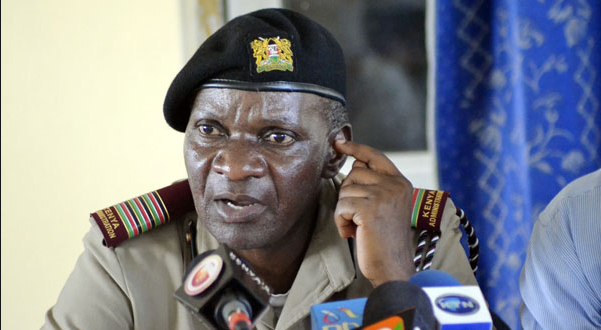 "I have been forced by economic circumstances to stay with a cousin in Kitale, since the minor was born through CS. He has never seen the child to date though he sometimes minimally supports the mother," read her affidavit presented in court.
However, through advocate Onyango Issac, Marwa denied the allegations, saying the entire suit filed by the plaintiff was bad in law and fundamentally defective.
He said that the complainant was a stranger to him and he is not conversant with the allegations filed in court.
Marwa said that while he was Regional Commissioner, Coast Region until in 2018 he dealt with members of the public and government officials. He said such meetings were purely official and he did not engage with anyone he met or had any intimate relationship as alleged.
The court has given the two fourteen days to take a DNA test for the case proceedings.