As the evening sun slowly sinks beneath the horizon of gently rolling Chyulu hills of Makueni County and darkness rapidly taking over, the little but famously known town, Mtito Andei comes back to life once again after the day's redundant hours.
Mtito Andei a town located along Nairobi Mombasa highway, 231km from Nairobi and 171km to Mombasa is perhaps more famous as a stopover town for travelers going to and from the Coast. At daytime, the sunny town is less dynamic except for the passengers taking refreshments and meals before proceeding with their expeditions.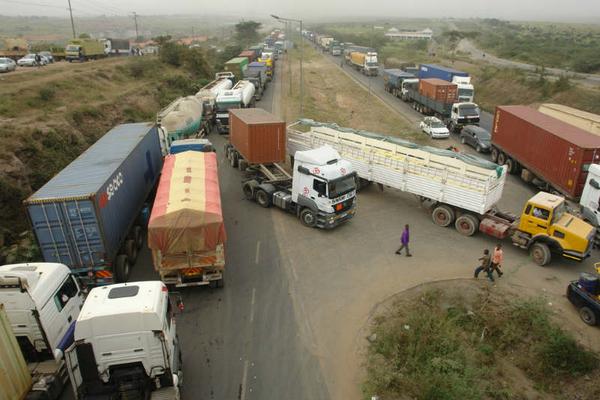 In fact one will be tempted to conclude that the diminutive town is as drowsy at night as it is during the daytime hours. That is not the case. As the night hours draws near, buses, passengers and mostly long distance trucks stopping here for the night dots the town.
At around nine o'clock in the evening, the town is fully back to live business activities and transactions.
It is 11pm. A walk along the dusty and poorly lit streets of Mtito Andei town greets one with a mixture of socioeconomic prospects. At the far end of the street in the midst of the truck's shadows with full cover of the darkness stand shabbily dressed ladies.
From far they appear stranded travellers trying to catch a late truck ride down the coastal region but a closer walk towards them reveals their authentic identity! They are the sex workers of mtito Andai trying to get their regulars!
Mko na ngapi? Tubonge biashara ma mkue fasta . Tutawatengenezea na bei ya jioni loosely translating " How much do you have? lets talk business and be swift. We will offer it at a negotiable evening price!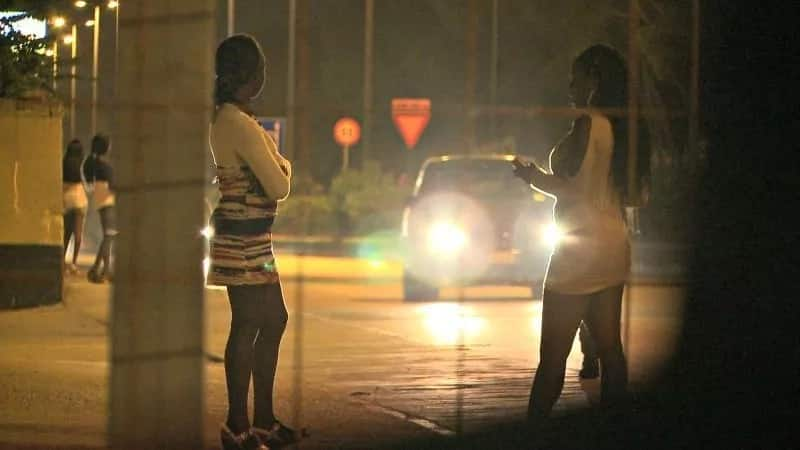 After a lengthy persuasive negotiations, one of them agrees to talk to the crew but sought anonymity citing her security as the main reason. "I came here in the year 2008 from Nakuru after being introduced to the place by my friend.
This place is good for business especially from the months of October to December when most people are flocking the coastal town of Mombasa for holidays making stopovers here for the night.
In a good night I can take in up to five clients" said Ruth (not her real name). Ruth cited the passing of Standard Gauge Railway near the town as one of the main reasons making Mtito a sleepless town flourishing with business throughout the night. "The 'business' has fed me and even given me something small for my school going children." she said.
Mwadime a long distance truck driver usually makes his stop over to and from Mombasa at Mtito. As the truck's engine goes off and Mwadime alights from the truck, his facial expressions tells it all. Armed with a cigarette lighter and a cigarette stick in his mouth, Mwadime smiles then lights his cigar before posing to respond to one of the questions.
"This place has the best facilities in terms of drinks, catering and other private services. We get all what we need here" said Mwadime jokingly. He continues "I usually travel far from Mombasa all the way to Rwanda or South Sudan and this takes a lot of days, nearly a week.
Being far from the family all the time is a challenging factor for most of this long distance drivers and sometimes when they spend the night far from home, they face a lot of emotional challenges some of them ending up with these beauties your seeing around here" paused Mwadime.
According to him spending a night at Mtito is inevitable and this always keeps him 'busy and entertained' throughout the night. And as if to echo Mwadime's sentiments, a long line of long distance trucks are already lining up along the roadsides ready to kill the night at Mtito.
A walk further from the shadows to the light is Pita, an open shoe seller who has been in the town for the last 10 years. He states that his business does well at night as compared to daytime hours simply because the town is full of 'customers' who are on transit, locals and even the tourists at night hours.
As the cameras continues rolling and flash lights taking the small town by storm, Murume a miraa seller quietly charts the night away outside his small kiosk cum miraa den with a friend. Murume who hails from Meru County came to Mtito Andei from Garissa a year ago and observes that his business has continued flourishing since he moved in.
At 12 midnight nearly all hotels and clubs in Mtito are still open each with a good number of customers still enjoying themselves. At a small room sandwiched subsequently between a hotel and a pub are small boys exchanging cue sticks in turns playing pool table games.
A good observation from a closer range approximates them to be from 12 to 18years old. The younger one seems so genius and even goes ahead to challenge one of the varsity students to play against him. 'Karibuni Mtito wazito, mmefika, hapa umri tunaachia nyumbani! wanaume ni kuhustle" said one of them who seemed to be the older in age. Pool playing in Mtito is a whole night activity till early in the morning.
Asked on their levels of education, the infantile youngsters presuppose and continue with their play paying little attentions to the questions. Here education seems a luxury commodity and the ones who are lucky to have accessed it are considered masters if not kingmakers.
You never know how live out there feels at night till you make a stop ovr at Mtito Andei. It's all about fun, drinks and sex at night!