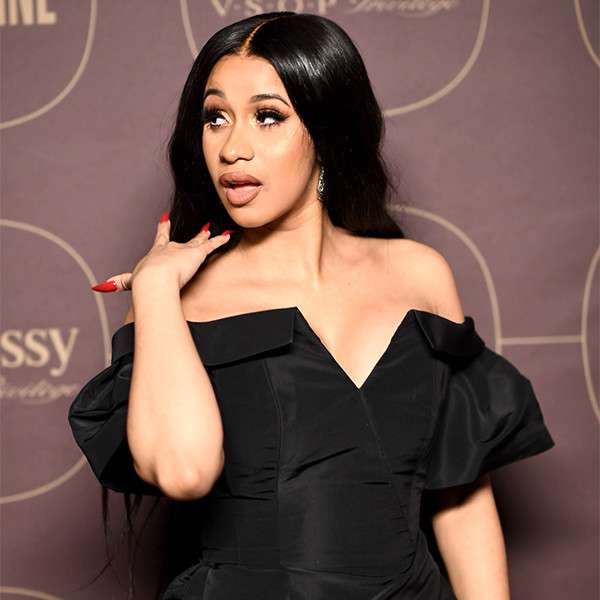 Cardi B – the first woman to win Best Rap Album at the Grammys and, as of this week, a bona fide movie actress – is making even more moves to secure her personal brand. This week it was reported that the rapper is trademarking her catchphrase, "Okurrr".
The application for the trademark was submitted earlier this month to the United States Patent and Trademark Office, with Cardi's cosmetics company, Washpoppin Inc., listed as the owner.
"Okurrr" will be put to good use as well, as the application states it's reserved to be used on "paper goods, namely paper cups and posters". According to Page Six, it's also intended for "clothing, namely, T-shirts, sweatshirts, hooded sweatshirts, pants, shorts, jackets, footwear, headgear, namely hats and caps, blouses, bodysuits, dresses, jumpsuits, leggings, shirts, sweaters, undergarments".
Sounds like you could have a full wardrobe of Cardi B catchphrases, and why not?
Reports say that the rapper has also applied to trademark the phrase with only two Rs as well, to stop pesky imitators. Smart moves.
Twitter Reaction: