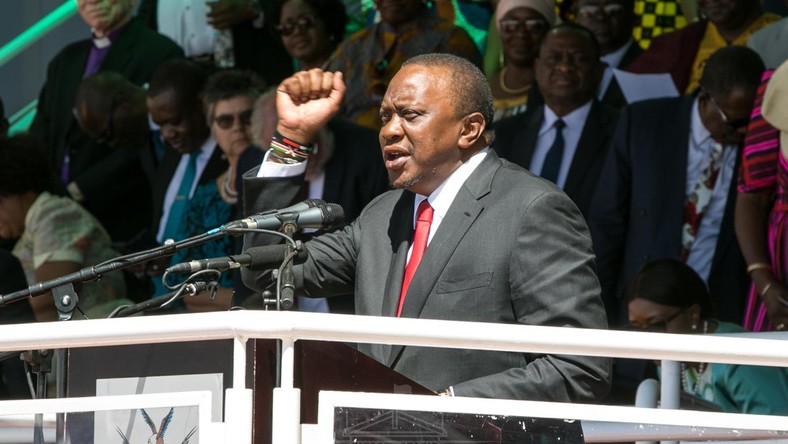 The president has been trolled on social media after he issued stern remarks over officials engaging in corruption.He has warned officials who engage in corruption and claim that they are close allies.
The Head of State spoke at the Windhoek Country Club where he met Kenyans living in Namibia on Friday.
"If you are corrupt we will fight you. You can be my brother or my sister or my closest political ally, but if you are corrupt we will fight you," he said.
" I won't be clouded by ethnicity or status in my quest to leave behind a united nation and I will continue championing for Kenya's unity."
In addition he also stated that anyone asking for a job should be requesting to serve Kenyans and not themselves,their wives and children.
"Na mtu ukisema unaomba kazi, iwe ni kazi ya kutumikia na kuhudumia wakenya lakini sio kujihudumia wewe, bibi yako na watoto wako."
Do you believe Uhuru's new tough stand on corruption?