Real-time observations showed that rains in October-November-December season had a late start and an early close, with long dry spells experienced in many places. Many areas received below average rainfall with most Arid & Semi-Arid Lands counties receiving depressed rainfall.
17 counties namely, Wajir, Turkana, Marsabit, Baringo, Samburu, Nyeri (Kieni), Mandera, Lamu, Laikipia, Kitui, Kilifi, Isiolo, Garissa, Tana River, Embu, Tharaka Nithi and West Pokot are currently experiencing increasing food insecurity with the drought situation worsening.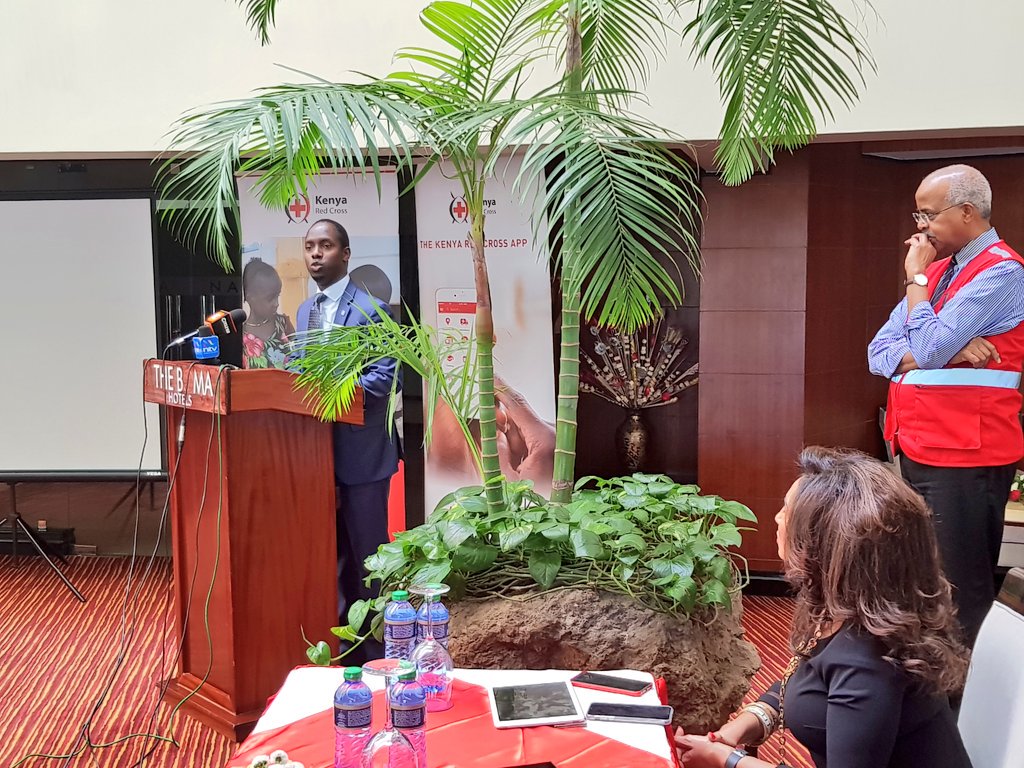 The Kenya Red Cross Society on Thursday launched a drought appeal to support over 1.1 million people affected by the ongoing drought situation in Kenya.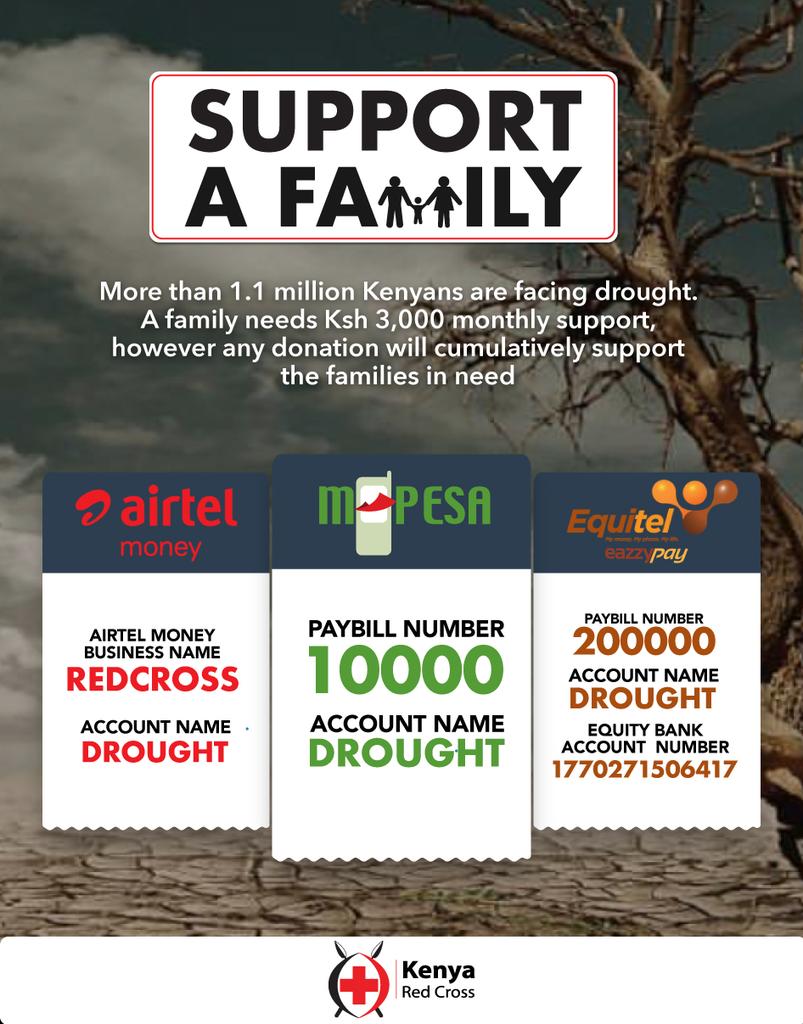 It said it's planning interventions that will focus on five key areas: Direct Cash Transfers to the most food insecure households, General Food Distribution, Water, Sanitation and Hygiene, Health and Nutrition and Livelihood Support.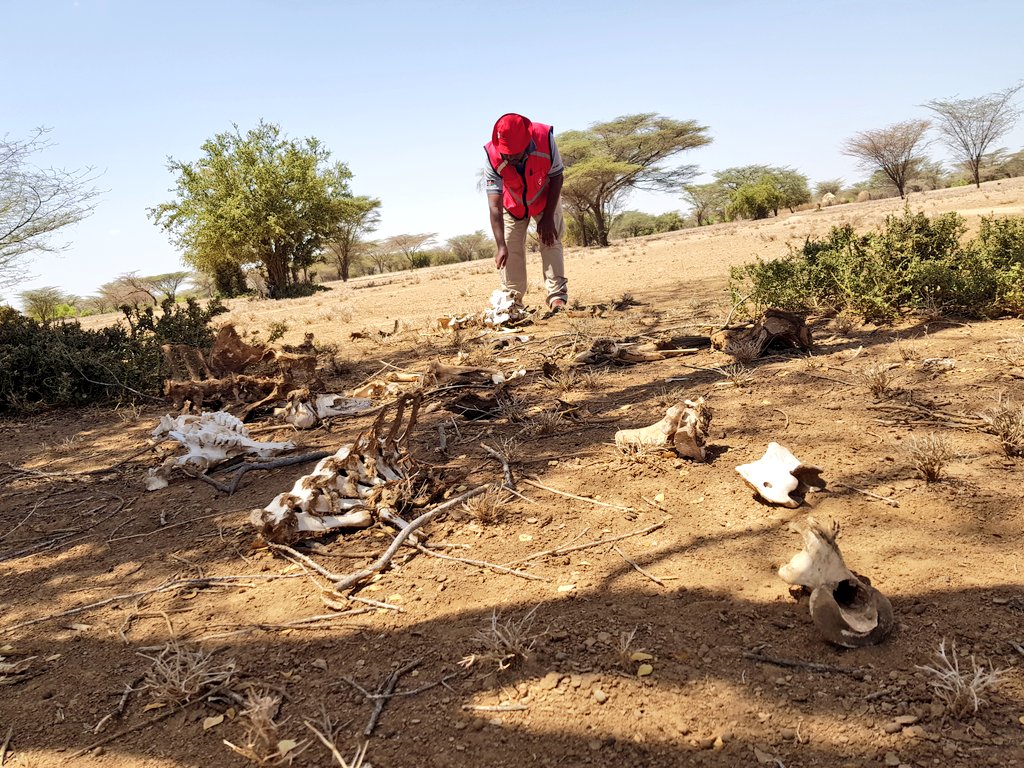 Red cross said it would like to respond to 300K most affected Kenyans in the hardest to reach areas. Counties that have been affected by drought and residents in these counties have difficulty accessing water, food and health care.
Kenyans on twitter as always have not taken the fundraising appeal lightly. This is yet another time when we need to be there for those dying of hunger and diseases, but some Kenyans thought otherwise. Here are some reactions:
Giving money to KRC is no different from giving KRA your money. Some will be spent, most will be pocketed.

— Eric obindi (@erikovic) March 21, 2019
I knew it will get here,we need accountability Am not boarding

— Akinyi Abongo (@MaureenAkinyi19) March 21, 2019
Every time there's drought Kenyans contribute but no accountability from you. I thought by now you should've come up with a Long time solution instead of fundraising when drought arises. This time am supporting @AkotheeKenya
. What happened to #KenyaforKenya? #iamnotboarding

— Faith Muthoni (@famkiuma) March 21, 2019
KOT members made the issue viral with a hashtag #RedCrossTumechoka
Before you tell me to contribute for the hunger stricken Kenyans, tell me 1st why I should help the govt to do their work. It doesn't help us pay our taxes! Let the leaders wake up this time round. #KenyansForKenya #RedCrossTumechoka

— David Kabiru (@David_Kabiru) March 22, 2019
Can someone tell #RedCrossTumechoka we are busy dealing na kulipa Tala, Branch, Mshwari, KCB Mpesa and Fuliza🙄🙄🙄 we donate money you equip certain hotels🤔😏😏😏 Shame on you!!!!!

— BRAYOH.🇰🇪 (@brayohomwoyo254) March 22, 2019
Well, what do you think? Shall you contribute to the cause? If not, what' your take on Red Cross' Initiative?