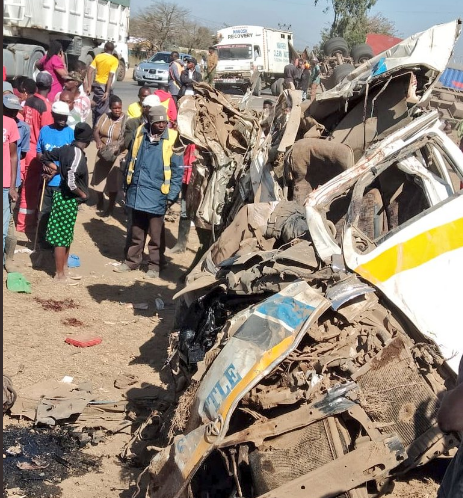 At least 14 people, on Friday, lost their lives in a gruesome accident along the Nakuru-Nairobi Highway after a truck rammed into a matatu at Kikopey area.
When you see such disturbing images like this accident at Kikopey, you have no choice but to thank God for travelling and reaching your destination safely.
It's not a normal thing. When you reach safe, always Be thankful to God pic.twitter.com/3fkrikFGvE

— THE WANGA™ (@WangaTheTruth) March 22, 2019
According to reports, the trailer in question crashed into six vehicles claiming the lives of all the 14 occupants of a Nissan Matatu.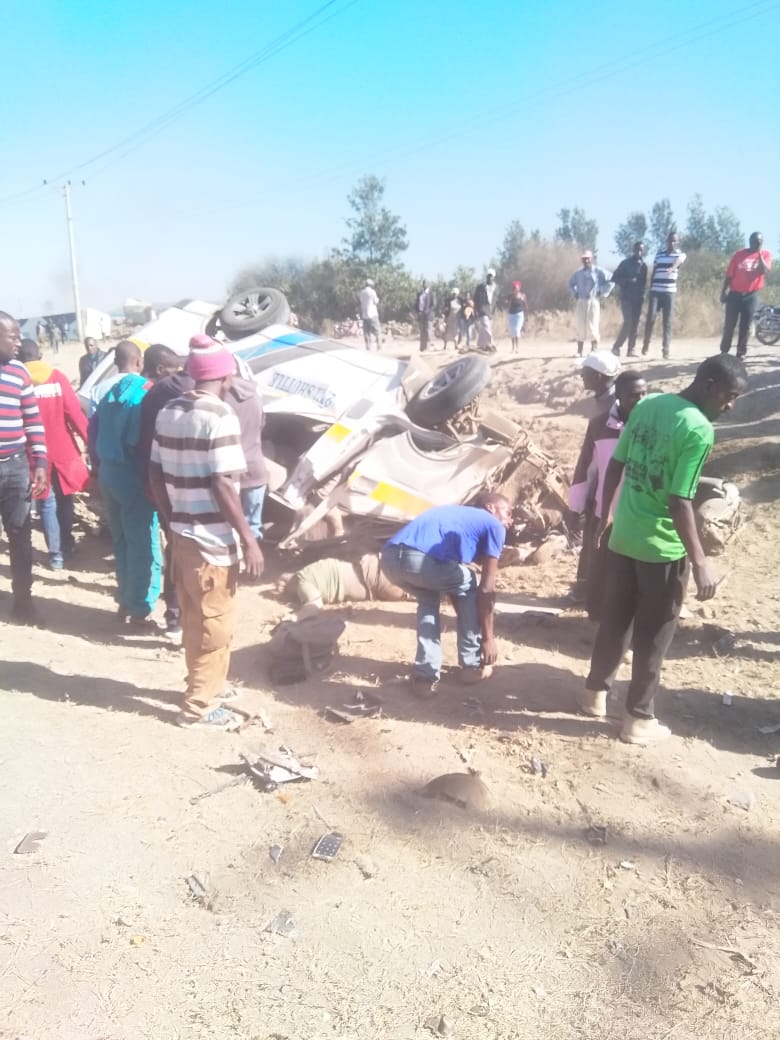 At the time of publishing, the police had not arrived at the scene of the accident.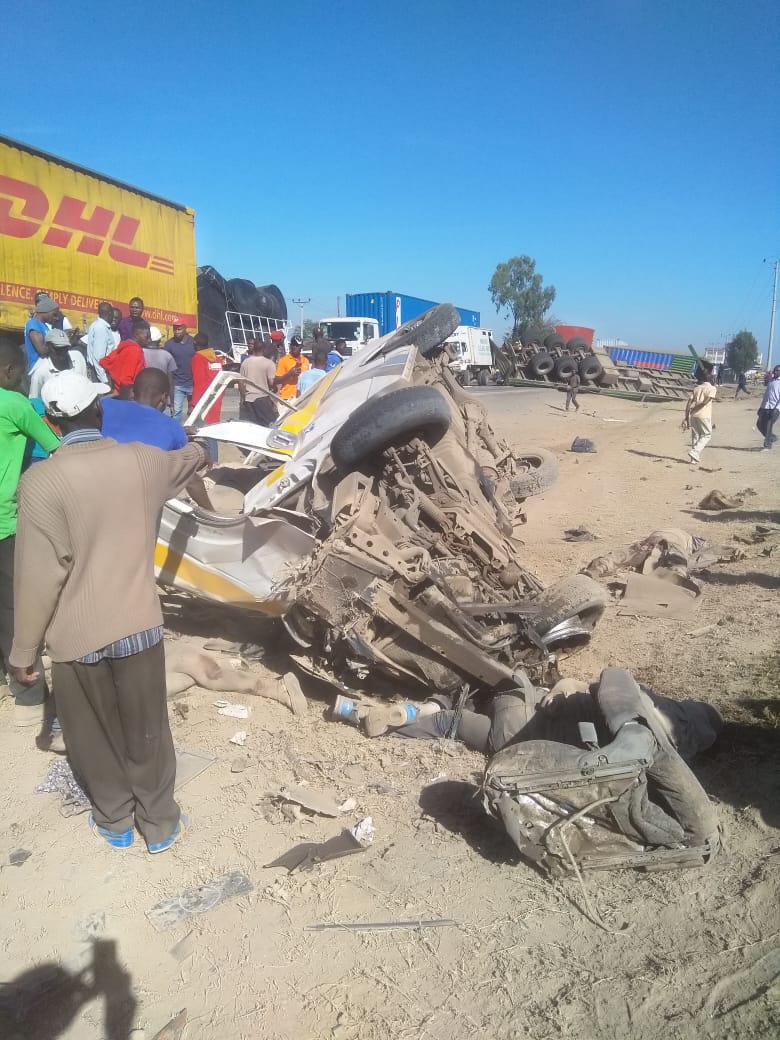 According to reports, the lorry lost control and rammed into the vehicles and that the victims were still trapped in the wrecks.
Local papers reported that 11 people had been confirmed dead from the accident.
Fatal accident at kikopey in gilgil along Nakuru-Nairobi highway where a trailer crashed onto six vehicles. 14 passengers aboard a nissan matatu have perished pic.twitter.com/4SICRQaSEM

— JAMES MATHERI (@MATHERIJAMES) March 22, 2019
Confirming the incident, Gilgil Police Boss Emmanuel Opuru revealed that rescue operations were headed were heading to the accident scene.