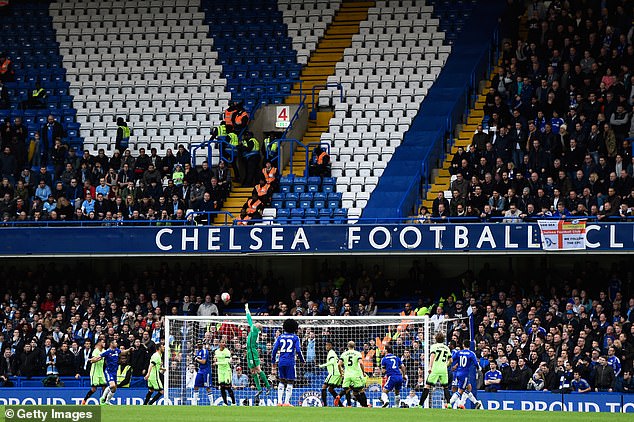 Chelsea 's season-ticket holders are now selling their tickets to protest against Sarri.
As per the Daily Mail, hundreds of fans are expected to boycott Chelsea's next three home games in April.
The effort to push the manager closer to the exit door last night saw 400 fans list their seats on the club's official exchange service for the home game with West Ham.
Chelsea looked strong favourites to claim a top four spot after that result, but their form has drastically tailed off in the Premier League once again.
An unconvincing 2-1 win away at Fulham has been followed up by a 1-1 draw at home to Wolves and a 2-0 loss away at Everton on Sunday.
Their two games in hand have yielded very little and Sarri's job is under threat once again.
Chelsea fans are voting with their feet against Maurizio Sarri's dour reign with hundreds of season-ticket holders selling their seats for their upcoming Premier League matches. #CFC [Mail] pic.twitter.com/OkqElzn5ic— Maurizio Ⓜ️ (@CFCNewsReport) March 20, 2019
Back on February 27, the Blues appeared to have saved their season and prolonged Sarri's stay at the club with a well-deserved 2-0 win over bitter rivals Tottenham.
Nearly 700 fans are attempting to offload their tickets for the home game against Burnley, while others are reportedly not even attempting to sell and simply will not attend the matches.
When the fans start acting in such a manner – particularly at a club like Chelsea – the manager rarely survives.
Sarri's refusal to adapt in certain games has widely criticised, while his use of N'Golo Kante has baffled near enough everyone.
If the Italian is still in charge at the Bridge next season, it'll be a minor miracle.