Despite most terror suspects being let free in the end,the Kenyan authorities are still after the heartless men behind some of the wounds Kenya will never forget.
A major suspect in the funding of a national tragedy that took place at the Dusit D2 Complex following terrorists attack was on Monday charged at the Milimani Law Courts with aiding the terrorists.
Sadik Aden Mumin was accused of channeling funds to the attackers.He faced a second count of financial promotion of an offence, contrary to the Proceeds of Crime and Anti-Money Laundering Act.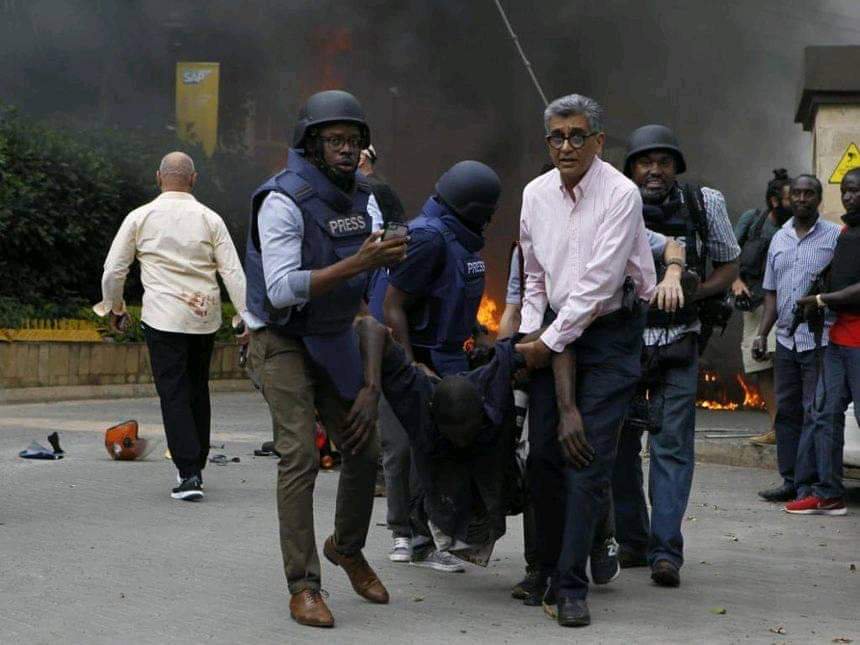 It was alleged that during the period, Aden, jointly with others not before the court, received and transmitted Sh 19.7 million to the attackers.
Aden pleaded not guilty to the charges. The prosecution opposed his release on bond and bail citing other related cases that required to be consolidated with his.
He was remanded until April 3, when the cases will be consolidated and bail terms granted.