Ol Pejeta Conservancy has asked Kenyans to caption a picture of a rhino and win a free entry into the northern white rhino enclosure.
#RememberingSudan 1 Yr On
Reflecting on the reality of a species that is facing extinction, we hear from individuals who interacted w/ Sudan, the last male northern white rhino. Tue 19.03.2019 marks exactly 1 yr since Sudan died.
What r your memories of the #lastmanstanding? pic.twitter.com/TMlrnOBLRD

— Ol Pejeta (@OlPejeta) March 18, 2019
This is a way to celebrate the memorial of Sudan, the last male northern white rhino that died last year on March 19.
The world's last male northern white rhino died in March, bringing the subspecies dangerously closer to extinction with only two female members left worldwide and living at the Ole Pejeta Conservancy in Kenya.https://t.co/8mIAolHGRf

— Em Deedee (@emdeedeedd) November 8, 2018
"In honour of Sudan, we are requesting you to caption this photo! Send in a funny, catchy caption by Thursday 10 am," the conservancy said.
Winners will get free entry into the enclosure to celebrate Sudan's memorial on March 22.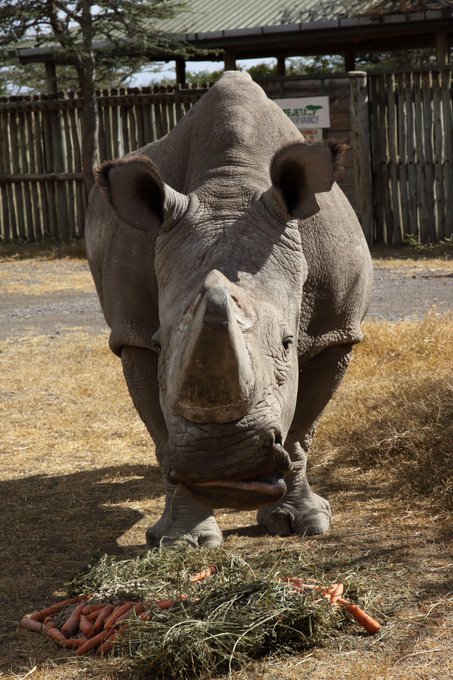 Even as the conservancy posted the pictures, Kenyans had already begun posting the caption of the picture.
Wildlife direct which is a charitable organisation funded by conservationists also posted on their social media about the memorial of the rhino.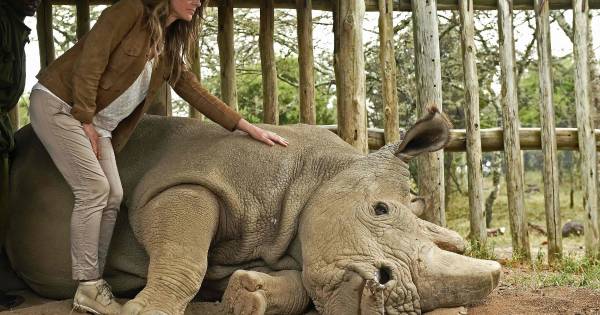 "Today, March 19, remains etched in our minds and hearts as the day we lost the last known male northern white rhino," they noted.
"Sudan's passing is a harsh reality of the rate with which we are losing critically endangered species."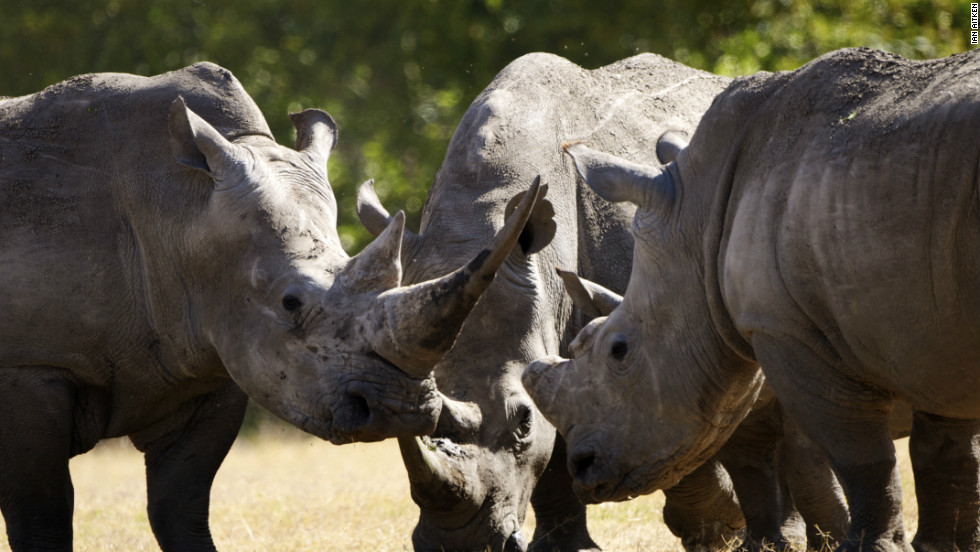 Sudan died in Kenya at the age of 45, after becoming a symbol of efforts to save his subspecies from extinction, a fate that only science can now prevent.
At his death, there are only two females remaining alive and the hope that in-vitro fertilisation techniques will advance enough to preserve the sub-species.
Sudan, elderly by rhino standards, had been ailing for some time, suffering from age-related infections, according to his keepers at the Ol Pejeta Conservancy.
The other male rhino, Suni, died of natural causes in October 2014.
Ranger Zacharia Mutai, pictured, the last living male Northern White Rhino on the planet, moments before he was euthanised by a vet due to his age-related muscle and bone wasting disease at the Ole Pejeta Wildlife park in Kenya. pic.twitter.com/f0phesHrqr

— PERA Documentaries (@PeraDocs) March 22, 2018
#19Mar_2018 Last male northern white rhinoceros, Sudan, dies, ensuring a chance of extinction for the species, there were only two known rhinos of this subspecies left, both of which are female belong to Dvůr Králové Zooin Czech Republic but live in Ol Pejeta Conservancy in Kenya pic.twitter.com/qmcIPm4Vtw

— ONE FOR ALL (@mohsinstats) March 19, 2019
#19Mar_2018 Last male northern white rhinoceros, Sudan, dies, ensuring a chance of extinction for the species, there were only two known rhinos of this subspecies left, both of which are female belong to Dvůr Králové Zooin Czech Republic but live in Ol Pejeta Conservancy in Kenya pic.twitter.com/qmcIPm4Vtw

— ONE FOR ALL (@mohsinstats) March 19, 2019