Police officers were on Monday 19, 2019 forced to lob teargas canisters to disperse members of Ekeza Sacco who were protesting outside the Directorate of Criminal Investigation (DCI) headquarters on Kiambu Road.
This comes after DCI George Kinoti on Wednesday summoned members of the public who were allegedly defrauded by schemes connected to televangelist David Kariuki Ngare, alias Gakuyo.
However, on showing up at the DCI offices, the members complained of delay in service and barricaded the roads in a bid to paralyze activities until they are attended to.
The ensuing chaos caused a massive traffic snarl-up along Kiambu Road that went as far back as the Nairobi CBD on one end and Ridgeways mall on the other.
Police officers deployed to the scene from Muthaiga Police Station dispersed the crowd and removed the stones that had been used to block the road.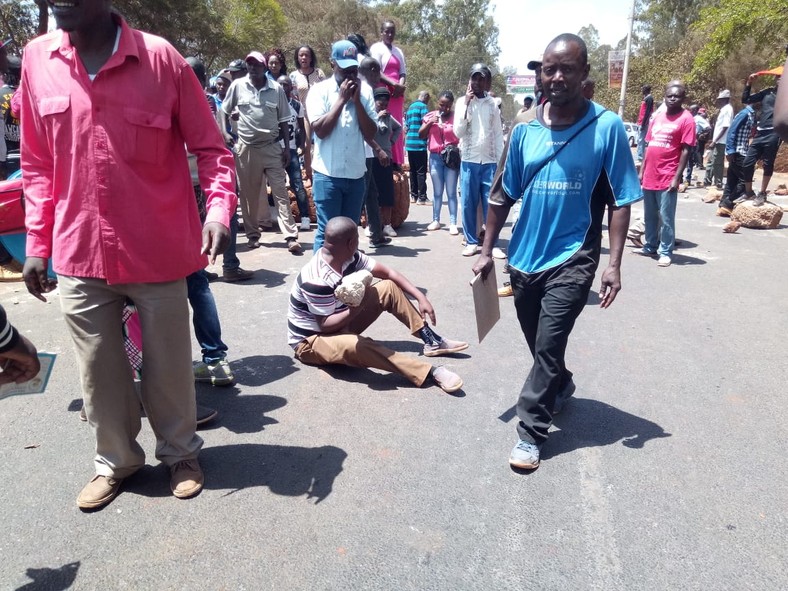 Motorists are, however, still advised to avoid the route if possible.
The office of the DCI, in a statement released last week, acknowledged receiving numerous fraud complaints on three companies related to controversial preacher-cum-politician Gakuyo namely; Gakuyo Real Estate, Ekeza Sacco Limited and Gakuyo Investment Club.
The public, from Nairobi and Kiambu counties, were hence requested to report to the DCI headquarters on Monday at 9am to record their statements.
"Carry with you bank statement showing withdrawal/deposits, agreement, deposit slips. Receipts and any other document relevant to the dealing," read the statement signed by Head of Serious Crimes Unit Joseph Kariuki.
"A day will be set for members who are from other counties and it will be communicated in due course."
Ekeza Sacco hit the headlines after it emerged that the televangelist, who is the founder, allegedly embezzled members' funds.
The money that was apparently transferred to his personal account belonged to 78,000 members of the savings and credit company.
Gakuyo surrendered to the DCI headquarters on Thursday last week in the company of his lawyer Danstan Omari and six other Ekeza Sacco officials.