Manchester United defender Antonio Valencia could join Arsenal this summer, according to the player's father and Agent.
Valencia, 33, is out of contract at Old Trafford at the end of the season and his father, Luis, says the player will definitely leave the club in the summer.
The Ecuadorian has been at Old Trafford since 2008, when he joined from Wigan Athletic.

Luis Valencia, who also acts as his son's agent claims that Arsenal, together with West Ham, Inter Milan and a club in China, are interested in signing the Ecuadorian full-back.
"He definitely will not continue in Manchester. He wants a change in the air and the club is not going to renew him either. Like everything in life, everything comes to an end." He told El Universal.
When asked about Valencia's next move, he responded: "Arsenal, West Ham, Inter Milan and one club from China are options, but in football everything is changing.
He added that his son will be leaving Manchester not for the money, but for peace and hopefully, he told me, be hired by a team that fights for important things.
Arsenal are certainly in need of defensive reinforcements this summer, but bringing on board a past his prime Valencia would hardly be the wisest of moves. He has looked a shell of his former self during the current campaign, and he has been a non-factor in Manchester due to a mixture poor form and injuries.
Arsenal's first-choice right-back Hector Bellerin has been sidelined with a serious knee injury since January and is not expected back until the start of next season.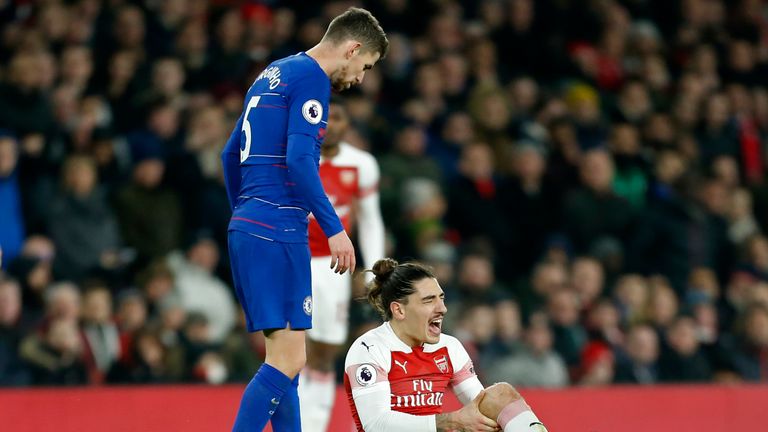 Of course, this is Arsenal, so all options are on the table. If Unai Emery is given a restricted transfer budget once again this summer, he could see the United man as a cheaper short-term option.
Former arsenal star and striker Alexis Sanchez could also make unlikely ext season. After unprecedented move to Old Trafford in 2017, Sanchez has since been struggling for a starting position something that has not gone well with the Chilean striker.
Here are so of Valencia's all time best moves while at Manchester United;