Ekeza Sacco members were guests of the DCI Headquarters along Kiambu road on Monday morning when stormed the offices to record statements.
Queues outside the offices located along Kiambu road stretched for over 200 metres as disgruntled members showed up to lodge their complaints against Mr David Ngari, popularly known as Bishop Gakuyo.
The large turnout follows a statement released by the DCI last Wednesday, asking complainants to report to their offices with supporting documents to back their claims of fraud against Bishop Gakuyo.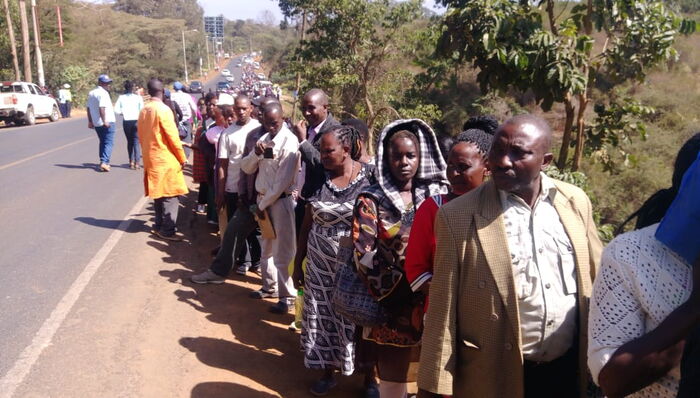 "Carry with you bank statements showing withdrawal and deposit agreements, deposit slips, receipts and any other document relevant to the dealings," stated an excerpt of the DCI's letter.
Willy Gatere, a member of the controversial Sacco since 2015, revealed to a Citizen TV reporter Ben Kirui that they were hopeful of getting their money back following their scheduled session with the DCI.
"We are hopeful of recovering our money following statements that some of the Bishop's properties will be sold," he divulged.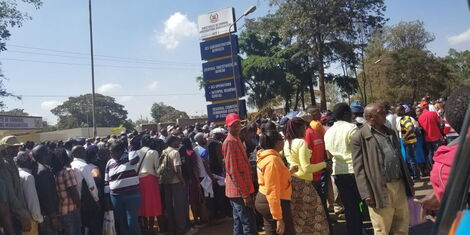 Reports by the People Daily revealed that frustrated Sacco members would be reimbursed in the next 60 days after a court cleared the saccos management to resume office, with an unnamed South African investor alleged to have stepped in to boost its investments.
"In 60 days, we will be calling members for their savings starting from those with Ksh 5,000 and below. We will later pay those with Ksh 20,000 and below until we pay the last member who wishes to withdraw their savings," Bishop Gakuyo disclosed.
Bishop Gakuyo is accused of siphoning more than Ksh1 billion belonging to 78,000 members to his personal accounts and failing to deliver on the initial agreement to give land, build houses and provide motorbikes.