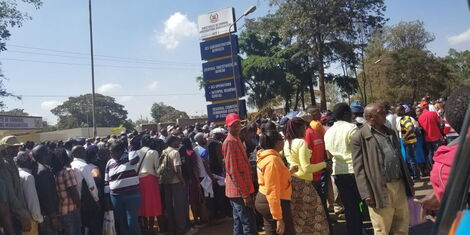 Transport at the busy Kiambu road has been paralyzed as large numbers of angry Ekeza sacco members waiting to record their statements at DCI head quarters over fraud complaints.
The large turnout follows a statement released by the DCI last Wednesday, asking complainants to report to their offices with supporting documents to back their claims of fraud against Bishop Gakuyo.
"Carry with you bank statements showing withdrawal and deposit agreements, deposit slips, receipts and any other document relevant to the dealings," stated an excerpt of the DCI's letter.
Bishop Gakuyo is accused of siphoning more than Ksh1 billion belonging to 78,000 members to his personal accounts and failing to deliver on the initial agreement to give land, build houses and provide motorbikes.
Bishop Gakuyo was using church platform to grow Ekeza Sacco in the expense of innocent congregates.