ODM party leader, Raila Odinga's son, Raila Junior, on Friday, revealed that he was willing and ready to support Ethic, the music group credited for the hit song "Lamba lolo".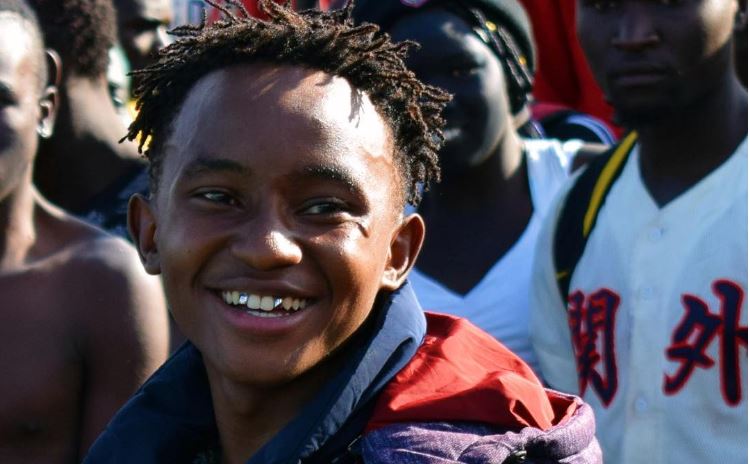 Junior is a big fan of the music group and one particular member, SWAT, stands out for him.
He noted that Ethic's "Instagram" was his favourite song at the moment and that despite the controversies surrounding the singer, he was creative and gifted lyrically.
"I have been listening to his songs for a while now, and his choice of words is amazing. His giftedness is currently being appreciated internationally. SWAT's style of music will propel him to greater heights," Junior asserted.
He added that should SWAT ever need any kind of assistance, he wouldn't mind coming to his aid.
"There is nothing I wouldn't do for him. Should he want me to put up a recording label for him and his group members, I am ready,"
"If he wants me to help them get shows, I would book them for several gigs. I am ready to do all that because SWAT has shown how much of a talented rapper he is," Junior declared.
Junior's proclamations come in the backdrop of a cancelled lucrative deal for the group with Hype Fest, over what organizers stated were legal issues surrounding the group.
Two weeks ago, SWAT grabbed media attention, when he was recorded on video being roughed up by a mob on allegations of stealing from a home.
Rada Rada na swat mtoto wa Eunice 😑😑😑
He's allegedly been caught stealing 🙁
Kwani mziki hailipi? 😑 pic.twitter.com/oAUK5yW7A7

— duke pr🇰🇪🇰🇪 (@duke__mike) March 2, 2019
The group disputed the claims noting that SWAT and his friend were mistaken by locals after the two ran and hid in the apartment to avoid police officers on patrol.
Reports later emerged that SWAT was escaping from police since he had been spotted by the officers smoking bhang with his friend.
The young Odinga has in the recent past been championing for the legalization and use of marijuana for medical purposes.