Ringtone recently took to Instagram to criticise Willy Paul after he posted a shirtless photo of himself with his Calvin Klein boxers showing. Ringtone said all manner of unpleasant things about Poze and we sought to find out what was behind the vitriol.
On this particular incident of removing the shirt, we have been talking to him. We have spoken to him,not once, not twice… when we meet, we tell him, 'my friend you are giving us a bad name".
Ringtone criticized Willy Paul for doing a bunch of song collaborations with secular artistes. He said this was making it look like there was no boundary between secular and gospel music.
"I am a leaader in the gospel industry.That's why I started calling myself a chairman. I am speaking out because we must defend the gospel."
He said several people had asked him what the difference was between gospel and secular music at the moment?
Following the shirtless photo, Ringtone compared Willy Paul to Tanzanian secular artiste Rayvanny. He said,
"I don't care about disagreeing with him (Willy Paul); I care about the truth"
He continued:
Shetani alifukuzwa kutoka mbinguni akiwa uchi (the devil was chased from heaven when he was naked), so when you see people who like being naked, those are agents of the devil,"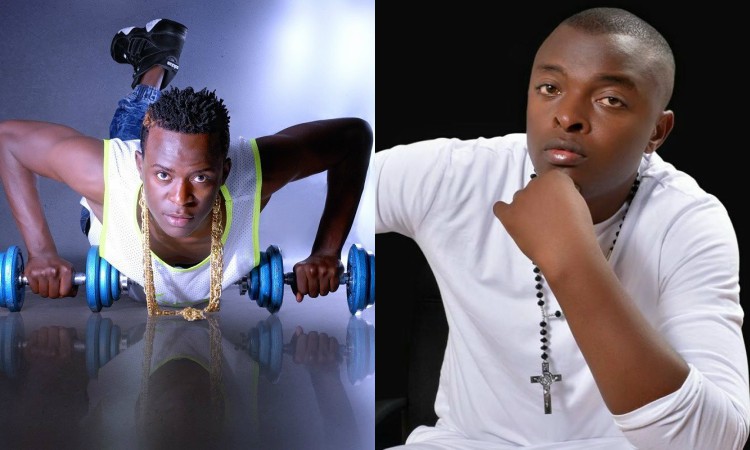 Ringtone said he was a "prophet and a man of God that was ordained" to give the message. His parting shot on Willy Paul was that:
"With those signs he does for the Illuminati makes su look at him as an agent of the enemy
We called Willy for a response and he said he was in the gym and that we should call him in an hour. When we did call later on, he could not be reached. We also contacted him on WhatsApp but he did not respond.