Drugs found in chemists are responsible for the high cancer incidents in the country, the Kenya Pharmacy and Poisons Board has said.
Some of the drugs are said to be linked to the development of cancer even as innocent Kenyans purchasing them remain uninformed.
Healthcare providers have been cautioned against giving patients prescriptions of hypertension medication that contain the chemical hydrochlorothiazide (HCTZ) which is associated with the development of skin cancer.
One seller of the drug, when questioned if there is any apprehension about its distribution in consideration of the cancer risks replied stating "HCTZ is the best that there is in the market for hypertension."
A report on the subject matter by the Nation informs that the only question that the buyers are so commonly asked is "how many pills do you need?"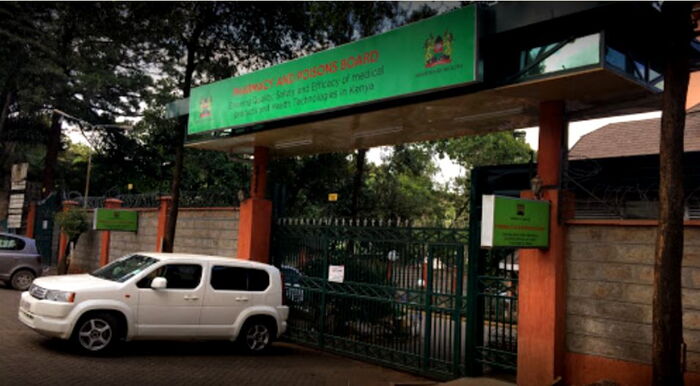 Kenyans, who are in the dark about the matter, continue to purchase the drugs at high rates especially in Nairobi, Mombasa, and Nakuru.
The report indicates that in most cases, the personnel in the chemists do not ask for any prescription by a doctor before selling the drugs.
They also have little concerns for the dosages that include packages of 25mg and 50mg. This is despite the fact that patients are supposed to stick to specific dosages that are prescribed by doctors on a case by case basis.
The report further indicates that the drugs retail at mere costs of around Ksh 2 to Ksh 5 in Mombasa, Ksh 9 in Nairobi and Ksh 5 in Nakuru.
The Pharmacy and Poisons Board, in 2018, also issued a statement concerning "an impurity" element known as Valsartan, which is present in generic medication for the treatment of high blood pressure.
Valsartan, which is no longer under patent, remains present in some drugs in the Kenyan market.
The situation is different in the United States wherein medication with the chemical was withdrawn from the market by the Food and Drug Administration (FDA).
FDA informed that Valsartan contains organic chemicals of N-nitrosodimethylamine (NDMA) and N-nitrosodiethylamine (NDEA). The former being an industrial by-product and the latter an ingredient for the manufacture of liquid rocket fuel and also a by-product of pesticide manufacturing.
Players in the healthcare industry are continuously raising alarm over the subject matter insisting on the need to inform the users about the nature of the drugs they are purchasing and using.