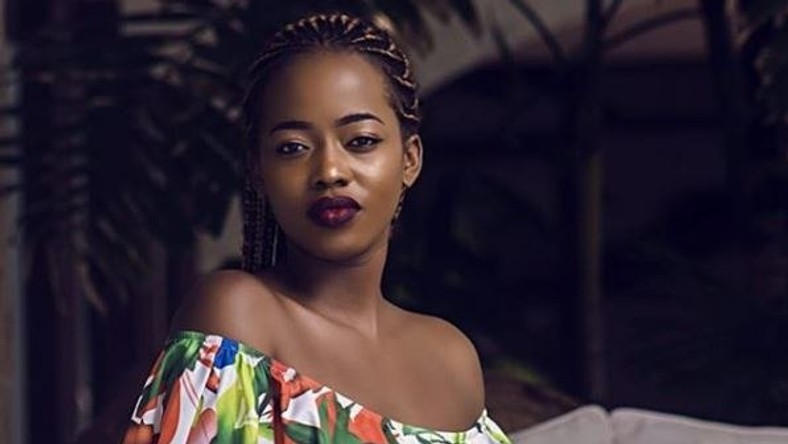 Ex- Kenyan socialite Corazon Kwamboka has open up on how she was branded a traitor to black people when she used to date her Italian boyfriend.
In a post she shared on Instagram, Corazon put up a screenshot of a racist comment on one of her workout videos.
In the comment, she is accused of being a traitor to black people for dating a white man and that her parents should be ashamed of raising her.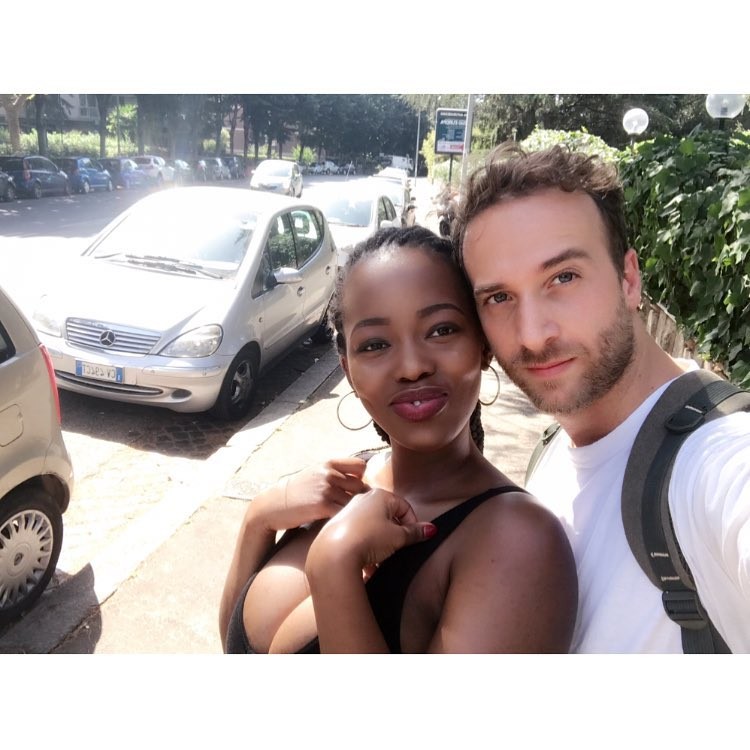 Corazon Kwamboka on her part wondered how she still receives such messages from bitter black men, even after she broke up with her Italian boyfriend months ago.
She added that she needed another white boyfriend so that bitter black men have a reason to insult her.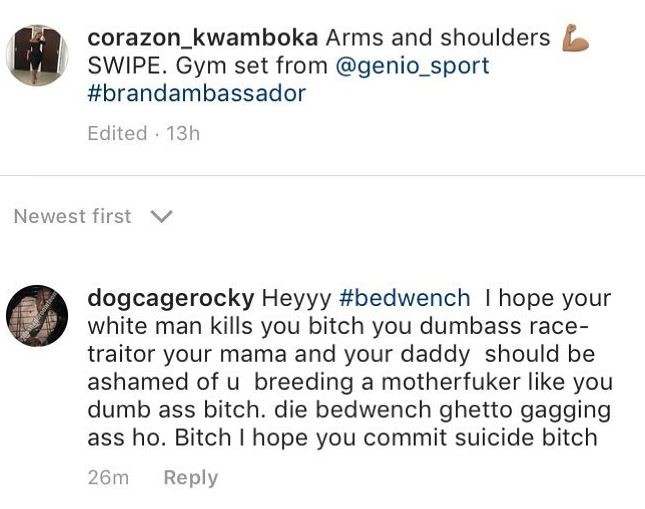 "How do I still receive such messages when now I've been single almost one year. Please I need another white papi so these guys can have a reason to insult me. Where is my white boyfriend??" wrote Corazon.
Sometime last year, Corazon announced that she had parted ways with her Italian boyfriend because of the distance between them.
"I loved this guy! But the distance just couldn't allow us to be together, it's been tough and we were not happy. The funny thing is the last day I was with him in April, I made a video on my Instagram asking guys for advice on how to survive a long distance relationship, after endless struggle and fights for little things because we were both agitated about everything coz we missed each other, we finally decided to quit. I'm single and happy, focusing on myself and law practice. I'm sure I will find love and when it's real; it will be easy," She wrote.