From a mother having to be arrested for cruelly dumping baby to the extent of annoying the Nairobi governor Mike Sonko to top Judges being roasted in crime and thief committing suicide during theft Kenya has witnessed surprising crime revelations today not forgetting a female MCA being accused of Assaulting own husband.
ARRESTED FOR DUMPING BABY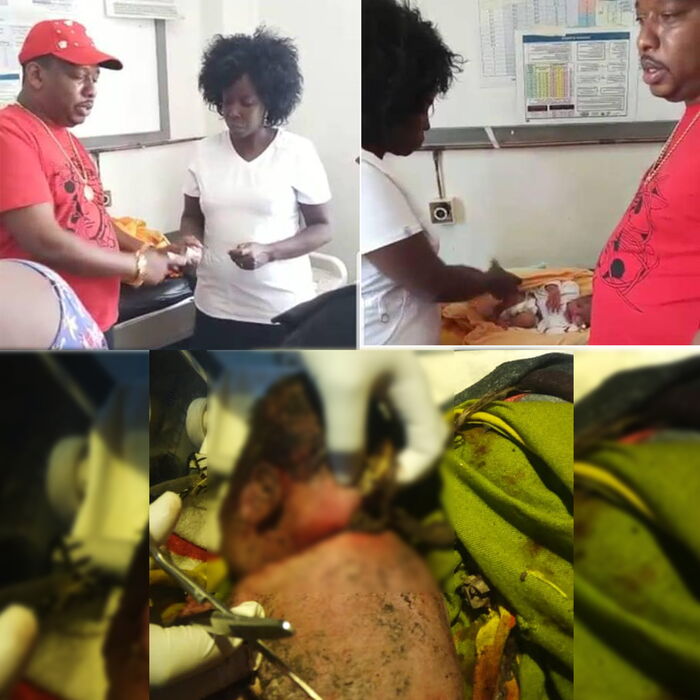 A 17-year-old mother, who is believed to have dumped her one-month old baby boy in Nairobi's Mukuru Kwa Reuben dumpsite, got arrested finally after hunt.
The arrests came barely 24 hours after Nairobi governor Mike Sonko offered a Sh 100,000 reward to anyone with information that would have led to her arrest.
Sonko made the announcement on Sunday in a Facebook post which also detailed the condition of the baby who was rescued by a Good Samaritan and rushed to Mukuru Kwa Reuben Maternity Hospital.
According to Sonko's post, the baby had a rope around its neck at the time of the rescue.After first aid was administered, the baby was transferred to Mama Lucy Hospital for further medical care.
JUDICIARY JUDGES SUED
It was revealed that Lawyer Ahmednasir Abdullahi on Friday evening filed a petition at the Judicial Service Commission (JSC) seeking the removal of four Supreme Court judges over bribery allegations in the Wajir gubernatorial petition.
The judges named in the petition are Mohamed K. Ibrahim, Jackton B. Ojwang, Smokin C. Wanjala and Njoki S. Ndung'u as reported by Nation.
Ahmednassir, who represented former Wajir governor Ahmed Abdullahi in the petition, accused the judges of pocketing more than Ksh 390 million to influence the outcome of the appeal.
BURGLAR COMMITS SUICIDE
A stealing expedition took an unexpected twist when a burglar committed suicide on Sunday to try and avoid a mob that was baying for his blood.
The unidentified man broke into a house in Kimugul village, Kericho County and stole Ksh.84,000 but when the neighbours discovered him, he took his own life.
Confirming the incident, Kimugul location Chief William Sang said the suspected burglar broke into a house belonging to a local businesswoman who was away in church.
Unbeknownst to him, one of the woman's children was in the house when he broke in thinking she had gone to church with her entire family.
MCA ACCUSED OF ASSAULTING HUSBAND
Police are investigating a Ward Rep in connection with last Saturday night's assault of her husband.
The victim said he was assaulted by three men who went to their home after they were allegedly called by the MCA. "They roughed me up and I sustained injuries on my jaw," he said.
The lawmaker is said to have fled the home after the incident.The man claimed he and his wife had a turbulent marriage but he was always willing to resolve their issues. But on Saturday night, they had a disagreement after she allegedly tried to leave their home with one of their cars.