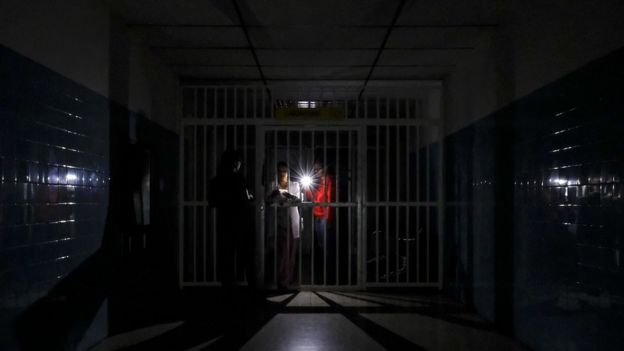 President Nicolás Maduro and the US-backed opposition have blamed each other for the continued power outage. the woes of venezula people are caused by political war between two leaders.
Their political fight has left many people to die from hunger and diseases. Maduro completely prevented humanitarian Aid from getting into the country. Now the 2-day blackout which stems from political war is affecting citizens to death.
Hospitals struggled to cope and at least one hospital patient died when her respirator stopped working.
On Friday offices and school were closed to help efforts to restore electricity, Vice-President Delcy Rodriguez said.
Some hospitals saw chaotic scenes as relatives tried to move patients in the dark to other medical facilities with emergency power generators.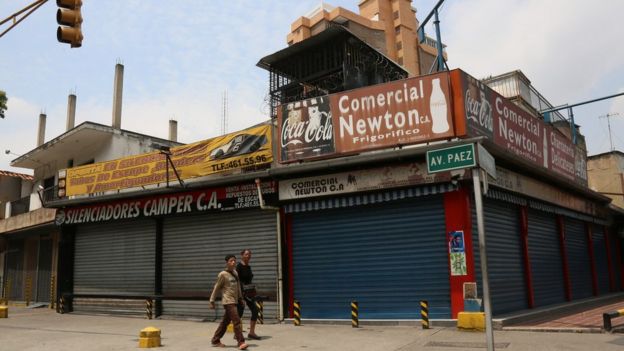 In Caracas's University Hospital, 25-year-old patient Marielsi Aray died after her respirator stopped working.
"The doctors tried to help her by pumping manually, they did everything they could, but with no electricity, what were they to do?" said her uncle Jose Lugo.
Generators at a Caracas children's hospital failed, with staff reportedly working overnight using their mobile phones for light.
"The children were very scared," Emilse Arellano, whose child's dialysis had to be cancelled, told the AFP news agency.