Ekeza Sacco was registered five years ago, with most of its members hailing from Thika in Kiambu County but its licence was revoked in 2018
With 26 branches across the country Ekeza says in its website that its mission and core values are to help members acquire land and homes, guided by transparency, trust and efficiency.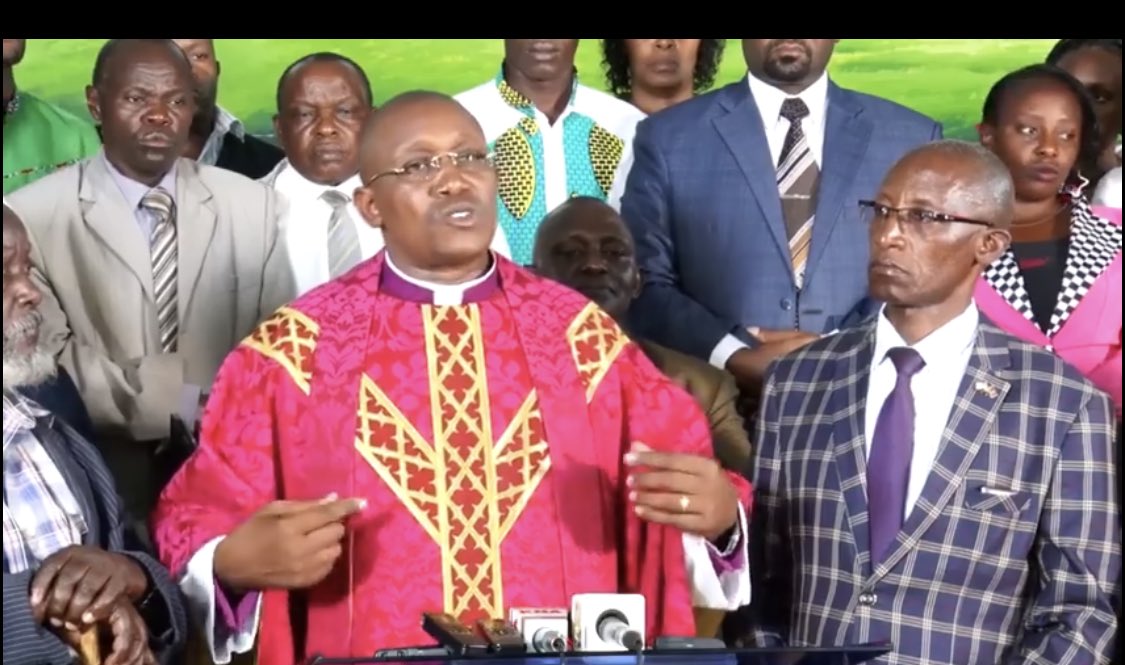 The sacco spent heavily on advertisement and had initially concentrated its operations in Thika but after the preacher's entry into politics, he integrated the political campaigns with the Sacco's marketing, opening branches in the main towns of Kiambu County.
For instance, the opening of Wangige and Kikuyu town branches doubled as political campaigns and were graced by Gakuyo, Waititu and running mate James Nyoro among other politicians under the "United for Kiambu" banner, who used the occasion to promote their political and business agenda.
It was a win-win situation for Gakuyo. By the end of the August 2017 election, the candidate he supported triumphed and sacco membership rose to more than 50,000, with a deposit of Sh2.5 billion.
The political-cum-business events, which were always broadcast in paid-up live coverage at least thrice a week, attracted thousands of people.
Buoyed by a wave of resentment towards incumbent Governor Kabogo, thousands of people — mostly from low income groups — joined the sacco as individuals, joint account holders or groups while others opened accounts for their children.
While joining the sacco, the members were convinced that their savings would also help them acquire land through sister company Gakuyo Real Estate. But it all crumbled like a cookie, attracting the attention of the regulator.
Other than Ekeza being flagged by the Commissioner of Co-operatives, it would latter emerge that members were convinced to make deposits with a promise that they would get three-bedroom houses in Joska at Sh3.5 million after registering with just Sh20,000.
The houses, which included Sh1.5 million two-bedroom units, which required a registration fee of Sh10,000, were to be handed over to members by March last year. This never happened.
Instead, the management began taking the members in circles, giving new pledges that the housing projects would be relocated to Nakuru and other places because the Joska project was no longer viable.
After a long cat and mouse game and following complaints from members an audit was carried out by assistant director of co-operatives Stephen Njoroge and principal co-operative officer Philip Uluma, who were appointed by Commissioner of Co-operatives Mary Mungai on December 17 2018.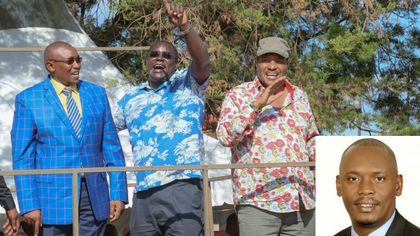 The probe released shows that, in one instance, Mr Kariuki worked with Susan Kahoya & Company Advocates to withdraw Sh227 million from Ekeza accounts between May 2016 and March 2018. The money, according to investigations, was not for services rendered to the sacco as the firm has never been instructed to act for the sacco.
After the withdrawals, the cash, according to bank statements seen by investigators, was disbursed to finance the activities of Mr Kariuki and those his real estate firm in actions that could amount to obtaining money by false pretence.
Some Sh99 million was used in the purchase of a Sh200 million house — LR Number 12241/37 and 12241/38 — at the leafy Nyari Estate, near the United Nations offices in Gigiri, from former Machakos's senator Johnson Muthama's JNM Holdings Ltd.
The palatial home, which is where Mr Kariuki lives, sits on about one acre, and according to his friends who have visited the property, it is an eight-bedroom house with detached servant quarters, a swimming pool and a parking lot for at least five cars.