Nurses across the country to be hired on a contract basis in case of
natural attrition.
Natural attrition is the reduction in staff and employees through normal means such as retirement and resignation.
The Public Service Commission was asked to develop a standardized contract for engagement of the health sector staff including terms and conditions and SRC input incorporated.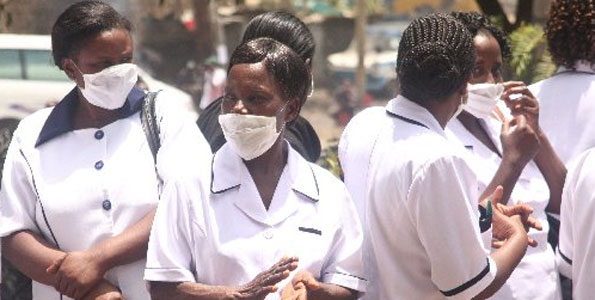 Another issue discussed in the joint statement by Health Cabinet Secretary, Sicily Kariuki, and Council of Governor's chair Wycliffe Oparanya was disciplinary measures.
The officials also discussed that disciplinary proceedings would be instituted on nurses who failed to report to work on February 15, 2019, as ordered by President Uhuru.
Uhuru asked nurses to go back to work or else they would be fired but some defied the order.