Dealing with wild animals especially those which are considered harmful towards humans can be nerve-wrecking, a fact that NTV news anchor Jane Ngoiri realized on Monday as she had a rare encounter with a crocodile while in Kirinyaga county.
The journalist and her colleagues were at Kirinyaga Crocodile Farm in Makutano on a guided tour inside the creatures' enclosure.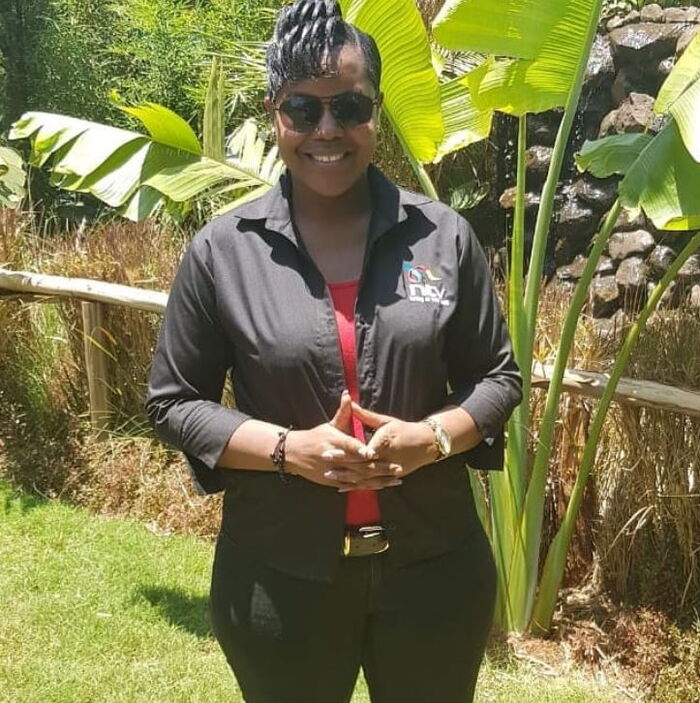 In the video shared on social media, Jane is seen visibly anxious as the guide holds the baby crocodile's jaws.
She is directed to lift the tail of the creature which she does asking the guide if he has held the jaw firmly.
"Umeshikilia vizuri? (Have you held it firmly)," she is heard asking.
It is at this time that her grip slips slightly and the crocodile starts wiggling sending the NTV anchor in a state of panic as she screams.
She lets go as the guide holds it firmly laughing at the journalist's reaction.
After the encounter, she explained that the experience was one that almost sent her into a state of shock.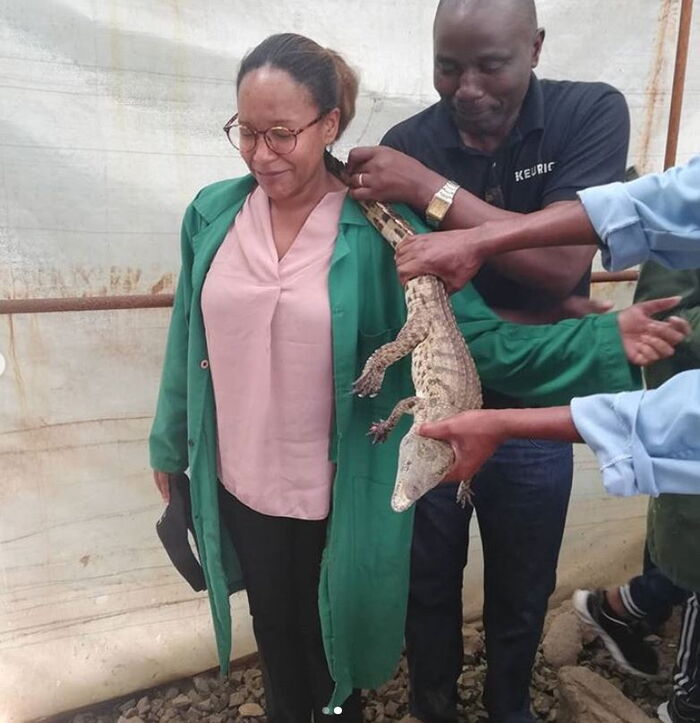 "My friend ushasikia ile umeshikaroho literally (My friend, have you ever felt like you are holding your heart in your hand?)" she posed to her colleague and fellow anchor Olive Burrows.