There is a flurry of memes being thrown by Kenyans all over the internet comparing the two major mobile network providers, and how Kenyans feel about their various mobile services.
This is how Kenyans reacted over the FULIZA option by Safaricom……..
Then came the comparison of how Safaricom and Airtel compare in providing their internet services.
In this video – left, is Airtel with the caption(how Airtel treats your bundles with respect) vis a vis right – Safaricom and how it eats our bundles………
Then there was the men's conference that left the internet with the most hilarious memes ever!
There was this one, where Former POTUS of U.S arrived at the men's conference……..
Then President Uhuru Kenyatta and his deputy William Ruto arrived in style……
And the song of the day killed it! Ati the Hymn was no. 78 but actually they were all singing the "takataka" song in unison………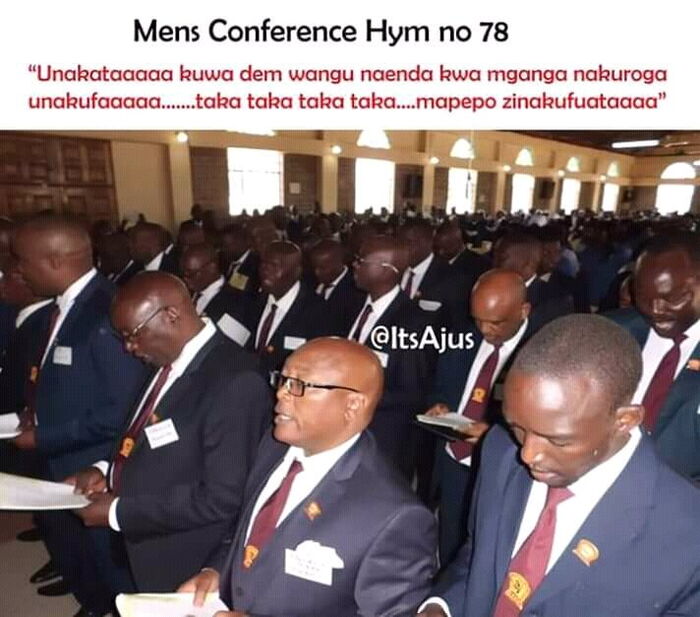 The men here managed to track down the snake that talked to Eve in the garden of Eden, and ask him what he had told women about money, apart from the cliche story of the fruit……..
This guy here, sent an M-pesa message to his woman and the rule was not to dare do so……………………
Hell then broke loose when don day too of the conference, there was a session that was scheduled for medical checkups and an afternoon session that talked about child support.And that is how the hall was left empty…………
February has been kind for those who love funny memes and videos. The month has spawned one of the most funny memes and videos. Kenyans will always get a laugh out of the most serious situations……….
Kama imekubamba, don't forget to share this with a friend. If I omitted any funny meme, tweet, post or video feel free to add it in the comments below……