Meet George Magoha. The incoming CS of Education.He is believed to be the second most feared man in history , and in Sub Saharan Africa, he comes immediately after the late Luanda Magere.
He is said to look like a buffalo while sleeping and a white rhino while swimming.
Gorge Magoha is a professor in Medicine and a former Vice chancellor at the University of Nairobi.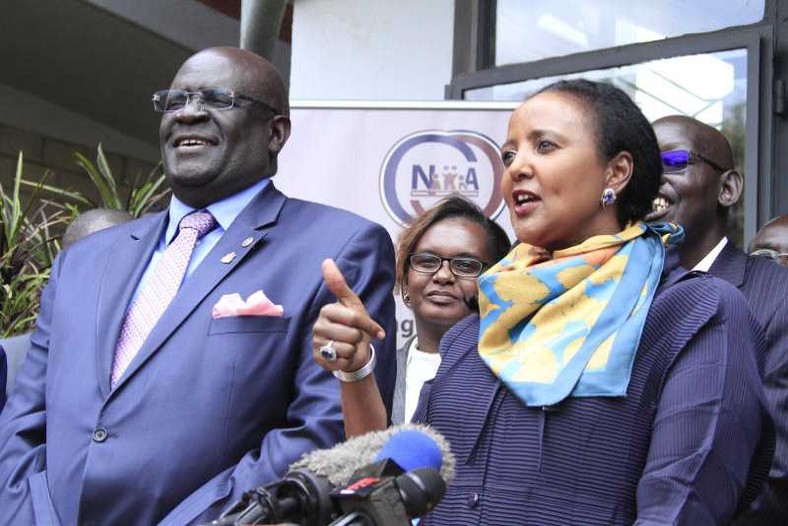 He has 91 page CV that does not include his Career Objectives, year of birth and hobbies.
Gorge Albert Omore Magoha smiles only twice in a year. One, during his birthday party and the other while reading KCSE results.
Scientists believe that he has two- 5cm thick air sacs that enable him smell an exam leakage 29km away from the center!
While vacationing in France, He went out for a casual bike ride and accidentally won the Tour de France.
I am meant to understand that he helped the nurses cut his umbilical cord when he was born. And he didn't breastfeed. He took cow milk from day one.
During his birth the nurses felt the labour pain instead of his mother
He was head boy when he was in class three and his desk was in the staff room
He looks at a woman,and she automatically becomes pregnant!
He is the only human soul who nakedly sat on cobras tail while browsing.He once went to school for as late as 10 am and all other pupils were punished for coming early.
I'm told he can kill two stones with one bird