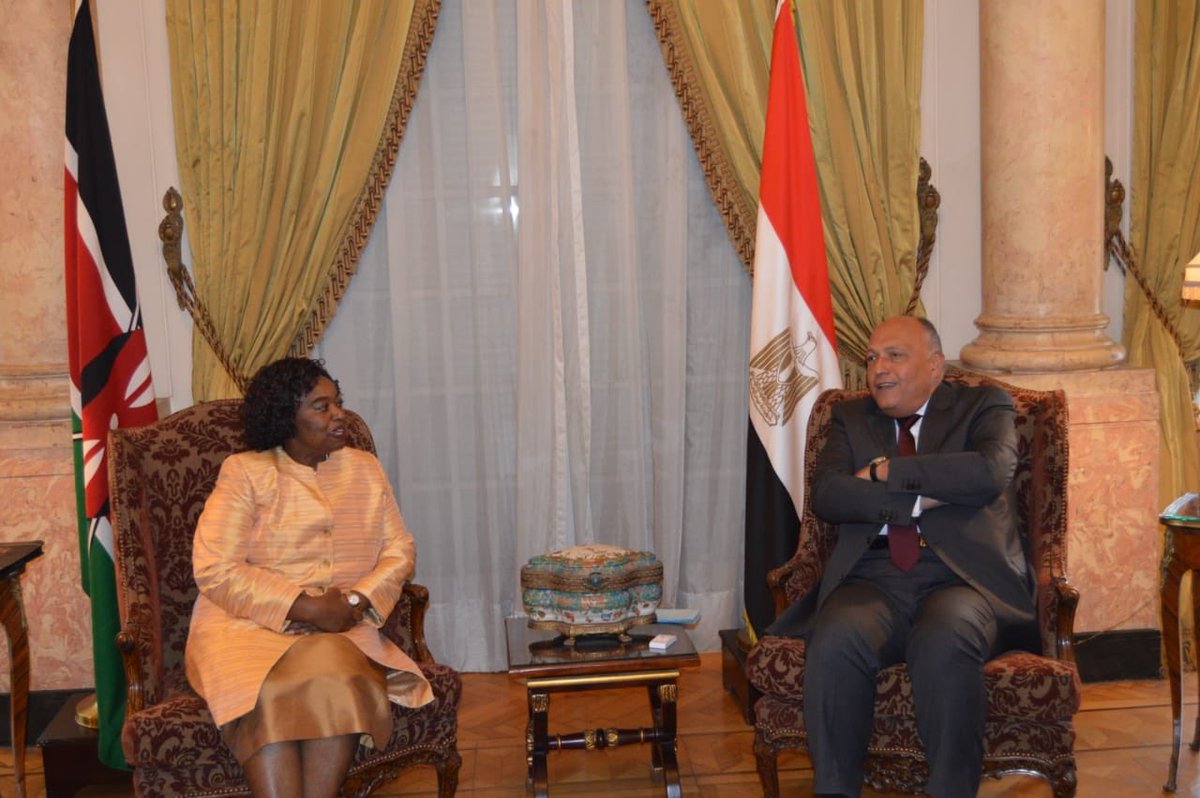 Kenya and Egypt have today reaffirmed commitment to strengthen their ties.
This comes after Kenya's foreign affairs Monica Juma met and held a productive bilateral session with her counterpart, Hon. Shoukry Sameh, Minister of Foreign Affairs of Egypt at his office in Cairo, Egypt.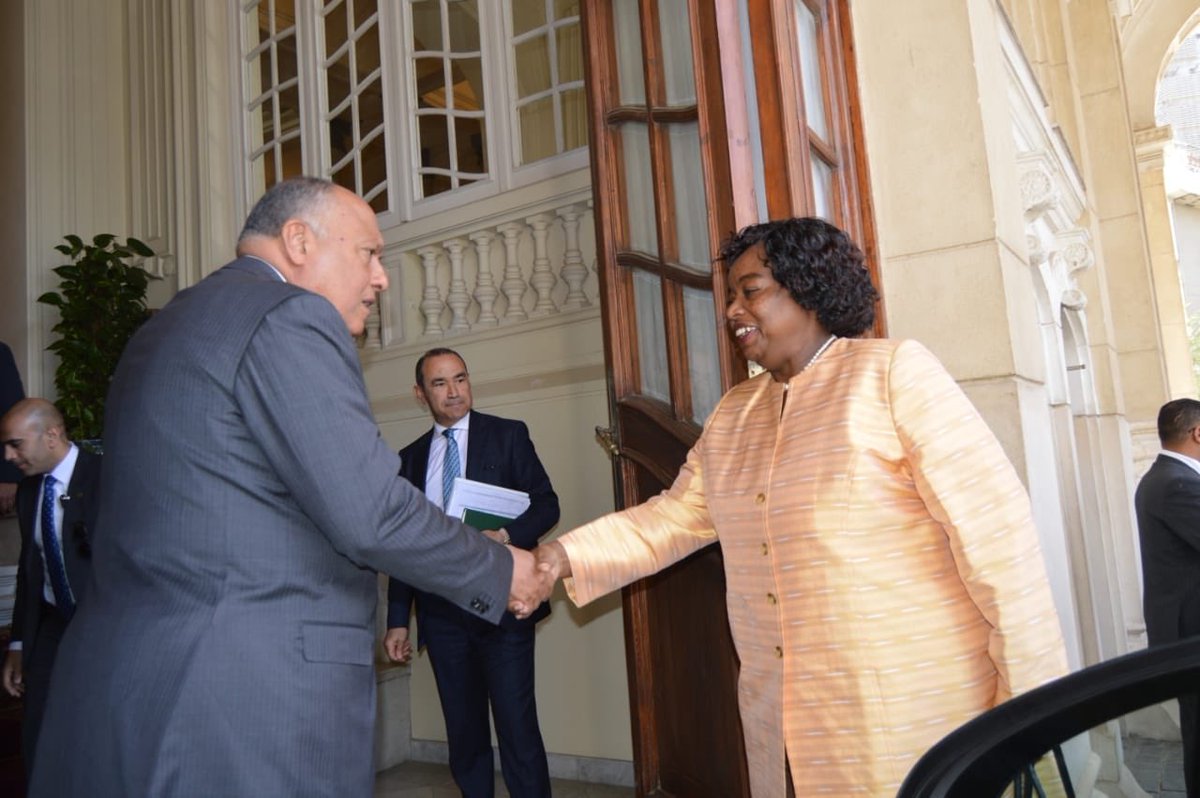 Discussions centered on enhancing trade, investment & people to people cooperation between & , regional and international security, and Egypt's role as chair of the AU among other key issues.
The two countries them reaffirmed their commitment to take Kenya- Egypt relations to greater heights.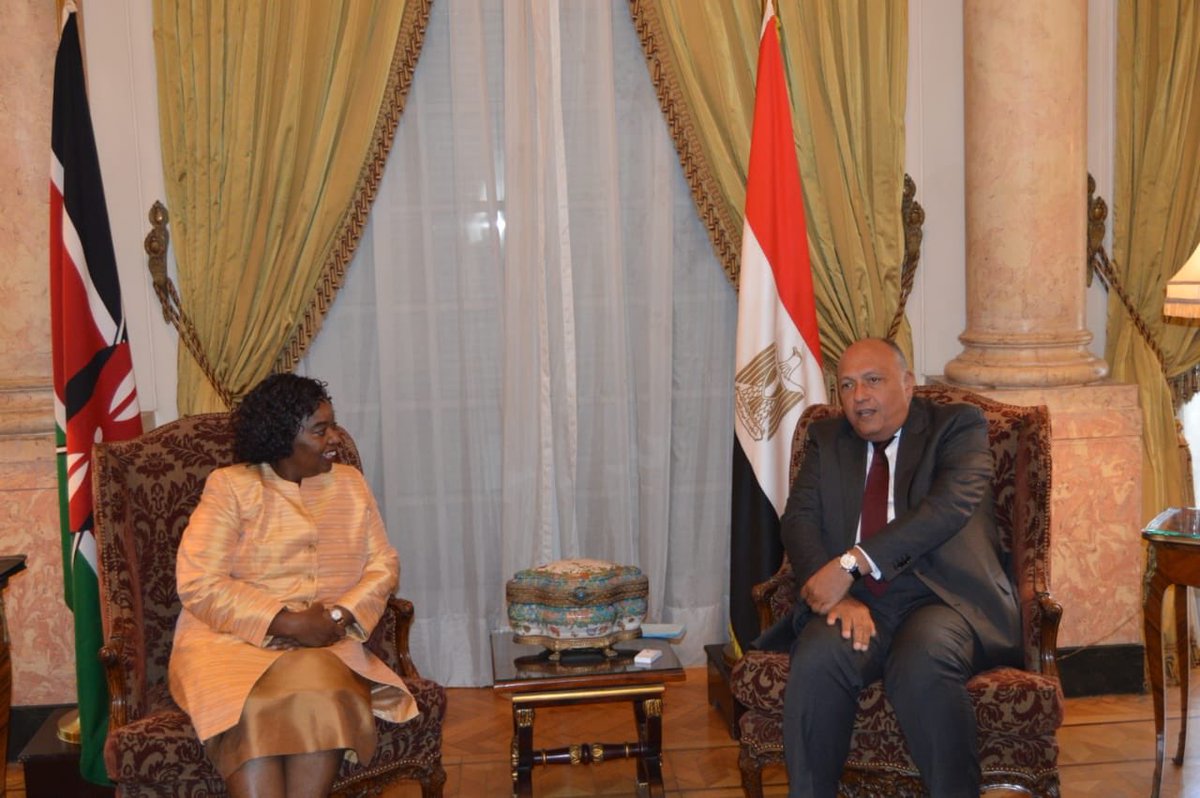 Discussions centered on, among others, enhancing trade, investment & people to people cooperation between 🇰🇪& 🇪🇬, regional and international security, and Egypt's role as chair of the AU. We reaffirmed our strong commitment to take Kenya- Egypt relations to greater heights! pic.twitter.com/OKZjYQClq0— Amb. Monica Juma (@Diplomacy_Kenya) March 3, 2019