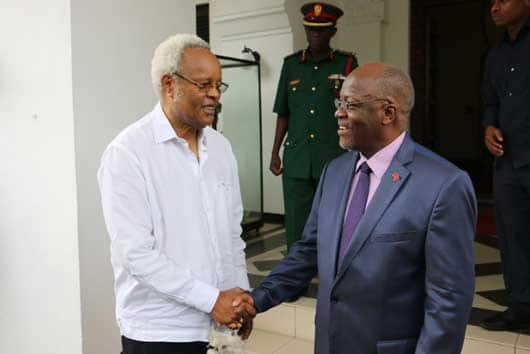 The Handshake between Kenya's Opposition leader Raila Odinga and President Uhuru Kenyatta which reshaped the country's political sphere 'Virus' hasspread over to neighbouring Tanzania. This follows move by Tanzania's Opposition leader Edward Lowassa to ditch Chama cha Demokrasia na Mapinduzi (Chadema) and returning to Chama Cha Mapinduzi (CCM) to work with President John Magufuli.
Lowassa a former prime minister and CCM member who had moved to Chadema during the 2015 General Election to challenge Magufuli, buried hatchet with his fierce opponent on Friday, March 1, in Dar es Salaam. Humphrey Polepole, the CCM spokesperson confirmed the surprise transition saying Lowassa who had ditched the party after being lefty out of presidential candidates in the previous polls was happy to return home. "He said I have come home.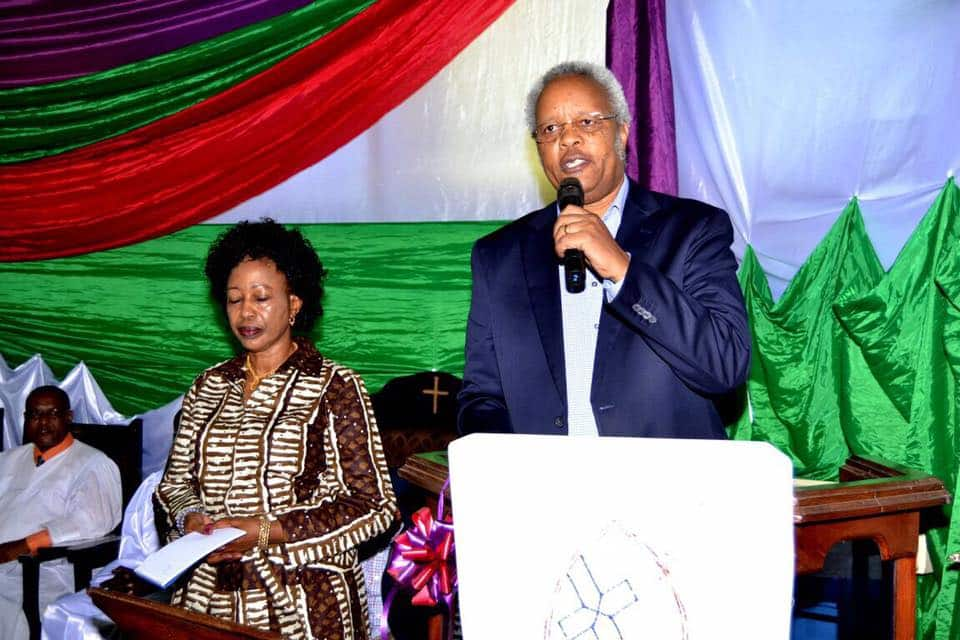 This shows he is a mature politician and a gentleman. He could have rushed to join the Opposition but coming back to apologise is a great show of wisdom and humility," Polepole said. Magufuli who was at the event warmly welcomed Lowassa and promised to work together in transforming the country. The CCM spokesperson lauded Lowassa for his bold move to return to his longtime party, saying they had forgiven him.
"We embrace the value of forgiveness. This move is great for our country. It will go a long way in ensuring we build a united Tanzania where issue based politics will thrive over political conflicts,' added Polepole. During his departure, Lowassa had lambasted CCM as an undemocratic party run by insatiable power brokers. The return of the Opposition leader to CCM has confirmed a secret meeting he held with Magufuli in January 2018 was centred on their reunion.
The former Tanzania's prime minister had dismissed speculation that he had agreed to rejoin CCM after the meeting but in the fullness of time the truth has come out. Political pundits in the country view the move as Magufuli's strategy to consolidate votes ahead of the 2020 General Election when he would seek reelection for the second and last term.