Socialite Huddah Monroe shared her childhood experience that left fans amused on her changed attitude about life.
Outspoken socialite Huddah Monroe has unleashed a rare attack on young girls on the contentious 21st century issue of dating older, married men.
Since seemingly turning over a new leaf, Huddah has been nothing but vocal on her social media pages, consistently offering her two cents on various issues in society today.
Majority of her online rants mostly revolve around her former lavish lifestyle, and stinging pieces of advice to young girls on matters empowerment and their dating lives.
On Thursday, February 28, the very sultry Huddah decided to offer a piece of very thought-provoking advice to the ladies, particularly those who have a knack of dating men who had long tied the knot. She revealed that because of her reputation, a lot of people had a nasty stereotype of her – that her preferred prey in men was the married lot.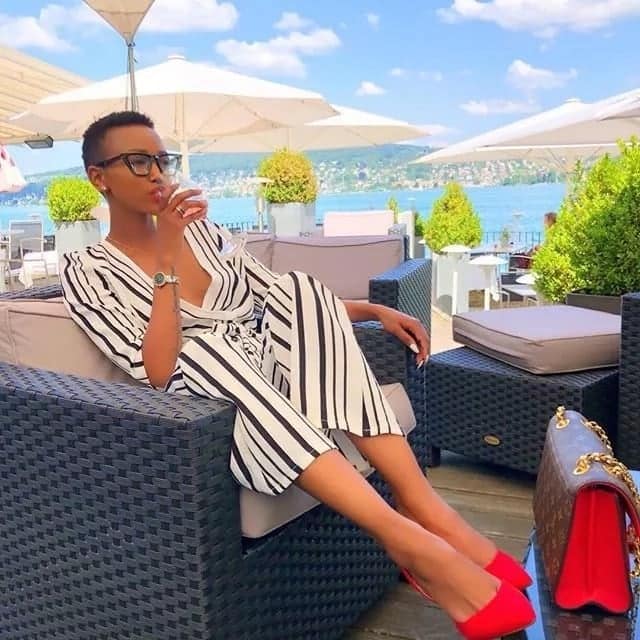 However, according to Huddah, dealing with a married man was not only immoral, but it never had a happy ending for any of the parties involved. She revealed through several posts of Instagram, that she witnessed infidelity first hand when her mother constantly had to deal with her cheating husband.
"When I was about 17, my mom would tell me how her husband was cheating on her. I'd see the hurt in her face and the many fights they had and this makes me wonder whether these girls who deal with married men are normal," she lamented.
Her message to young girls with such aspirations? In anything they did, married men should be out of the question. It was quite interesting to see Huddah express such sentiments, considering her very controversial past.